Natural Meets Contemporary With "House Poseidon" Clifftop Home
Comfortable clifftop living.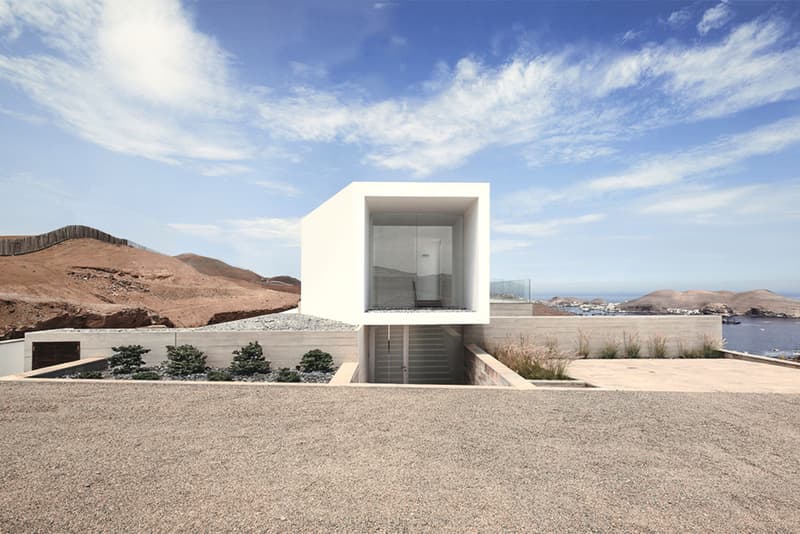 1 of 7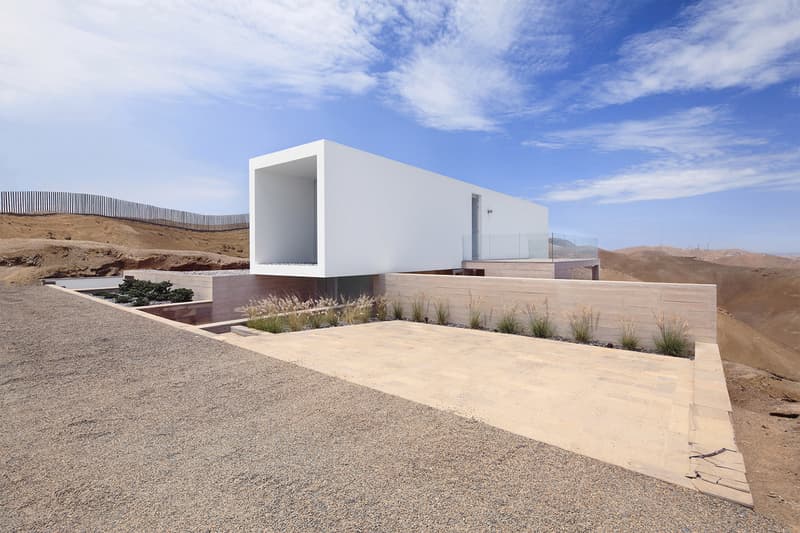 2 of 7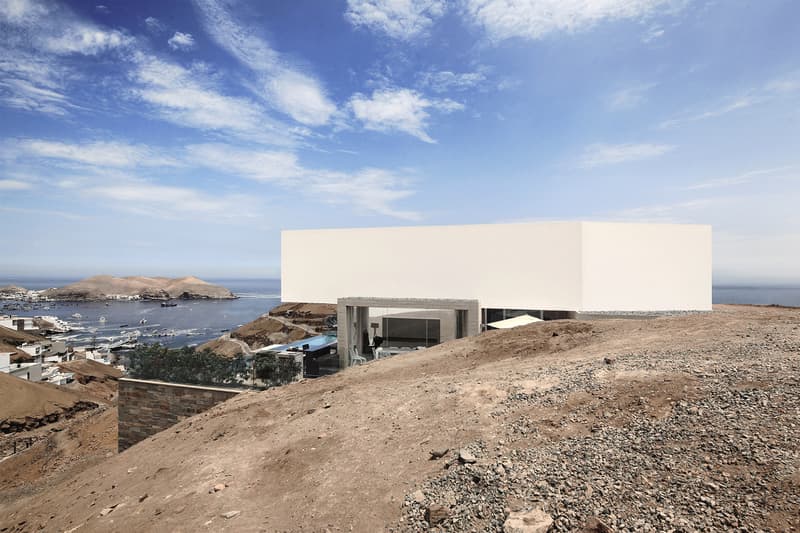 3 of 7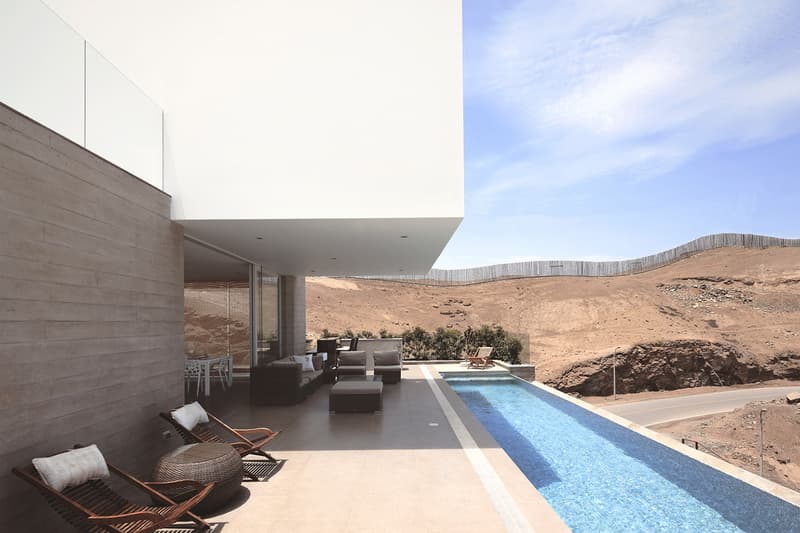 4 of 7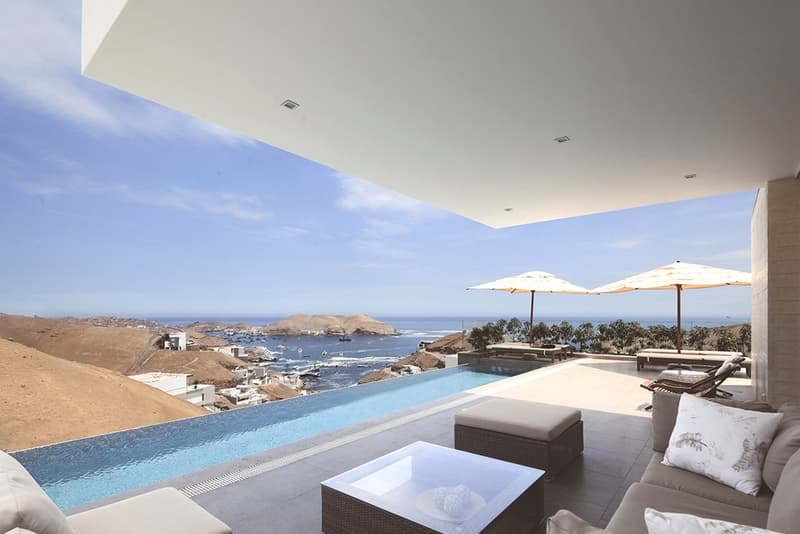 5 of 7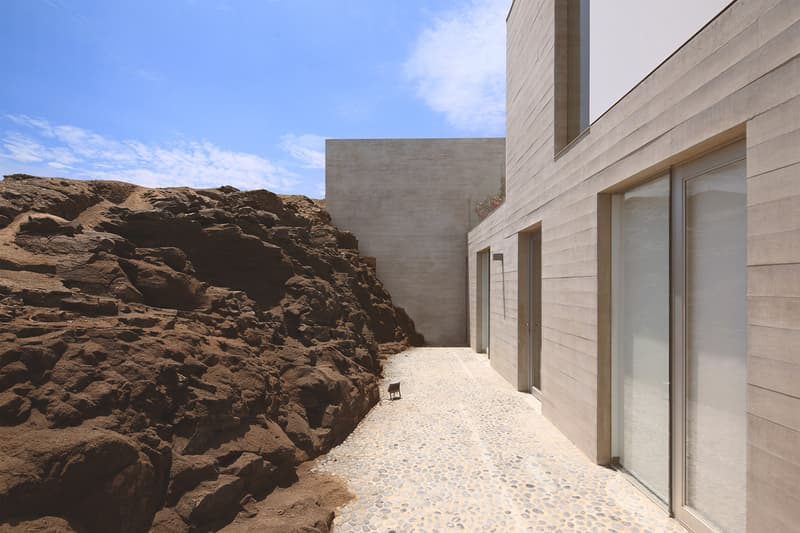 6 of 7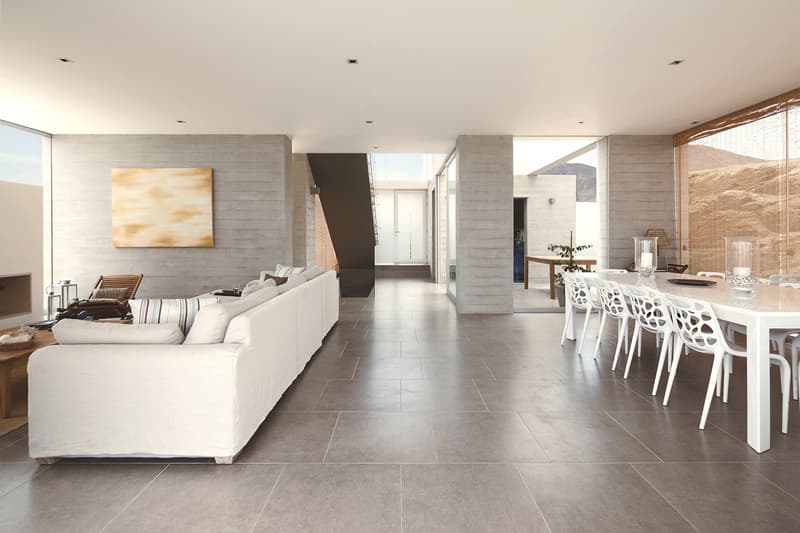 7 of 7
Made by Domenack Arquitectos, this breathtaking structure, dubbed "House Poseidon" battles the challenging land of Peru. Its square exterior rests along an inclining cliffside which provides beautiful views of mountains and the Pacific Ocean. Set to raise the bar of your occasional family home, "House Poseidon" consists of a master bedroom on its main floor, a raised structure to complement the kitchen with living and eating quarters, while the children's bedrooms sit parallel to the pool and patio. The contrast between its dominant white concrete displays the blending of handmade materials in a natural element setting as rough rocks surrounding the home give it the finishing touches. Check out more of Domenack Arquitectos' projects by clicking here.