Grace Jones Criticizes Rihanna, Miley Cyrus, Kanye West and More
"I cannot be like them – except to the extent that they are already being like me."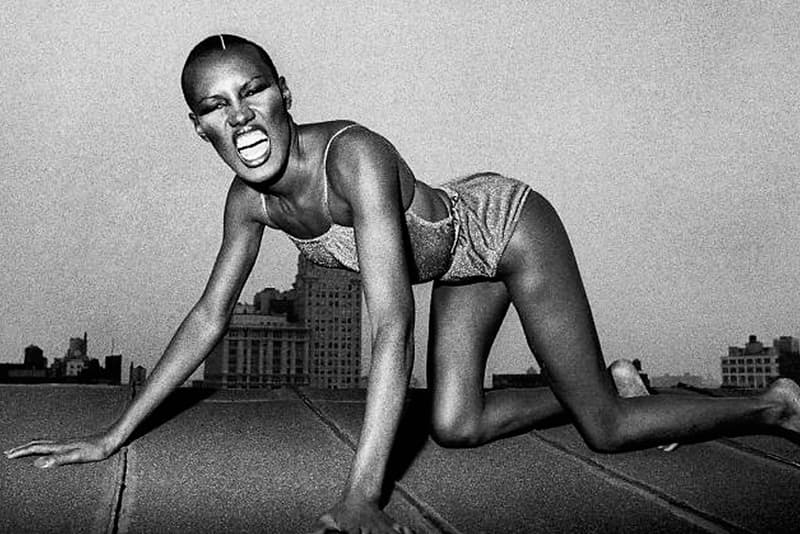 In an autobiographical account titled I'll Never Write My Memoirs written by Grace Jones and co-authored by Paul Morney, the legendary performer described the authenticity of her as an artist and as a person, sharing that she is not one to be affected by trends and whatever else is popular at the moment. The disco legend and iconoclast then contrasted that ideology with today's celebrities, criticizing them for their lack of a long-term plan and their susceptibility to be replaced. Read a few excerpts below and a more detailed feature on this here.
Trends come along and people say, 'Follow that trend'. There's a lot of that around at the moment: 'Be like Sasha Fierce. Be like Miley Cyrus. Be like Rihanna. Be like Lady Gaga. Be like Rita Ora and Sia. Be like Madonna.' I cannot be like them – except to the extent that they are already being like me…

…The problem with the Dorises and the Nicki Minajes and Mileys is that they reach their goal very quickly. There is no long-term vision, and they forget that once you get into that whirlpool then you have to fight the system that solidifies around you in order to keep being the outsider you claim you represent. There will always be a replacement coming along very soon – a newer version, a crazier version, a louder version. So if you haven't got a long-term plan, then you are merely a passing phase, the latest trend, yesterday's event…

…With me, the teaching side morphed into the performing side. It's in there. And these are my pupils – Gaga, Madonna, Annie Lennox, Katy Perry, Rihanna, Miley, Kanye West, FKA Twigs and… Doris.