The Guide to Cocktails: Winter Whiskeys
5 whiskey drinks to take you through the colder months ahead.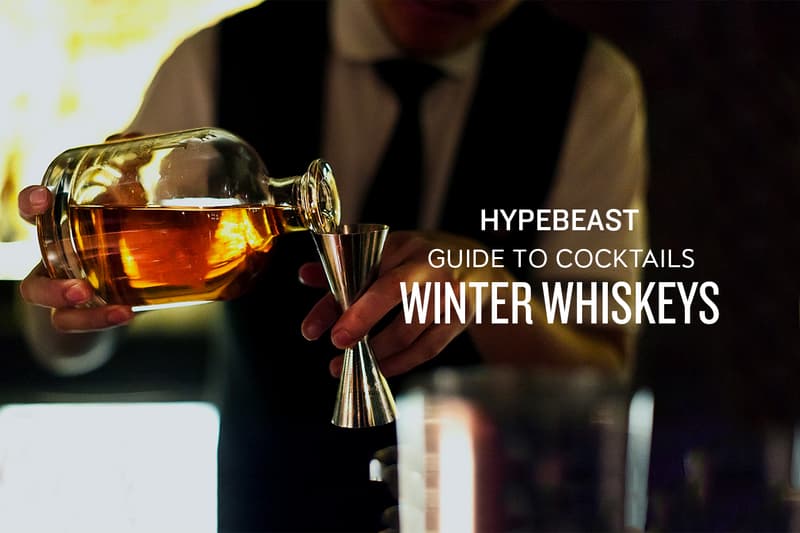 1 of 7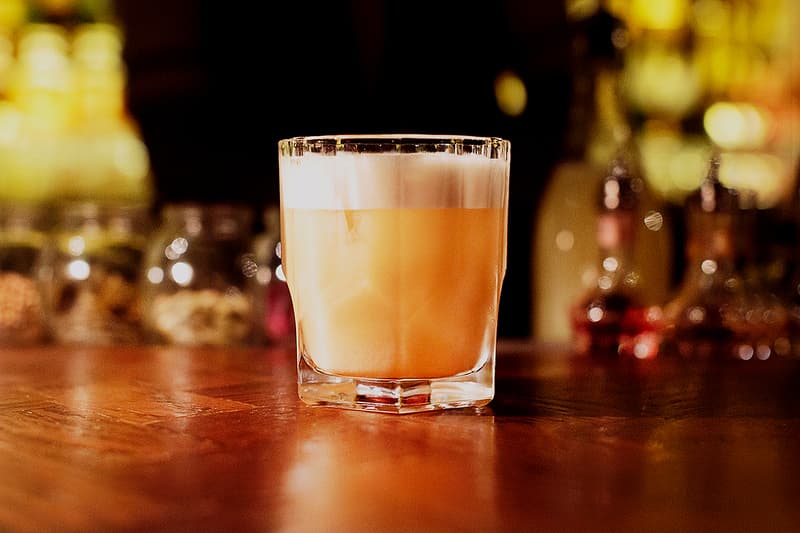 2 of 7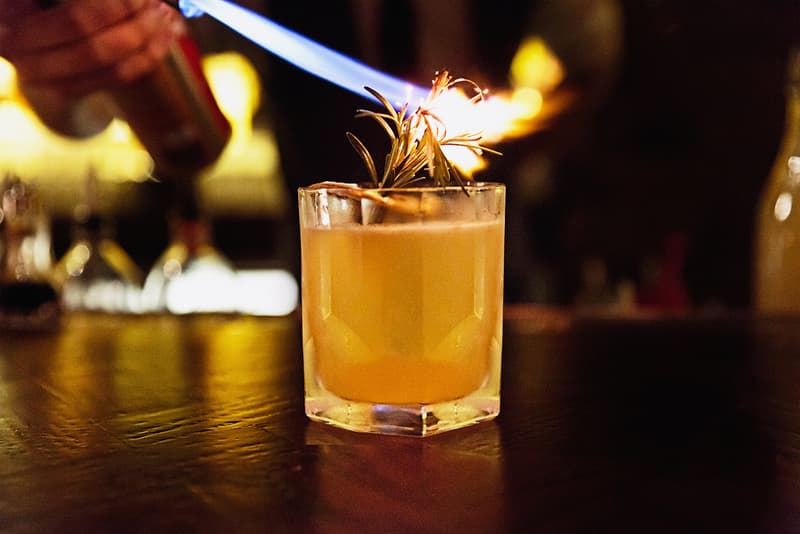 3 of 7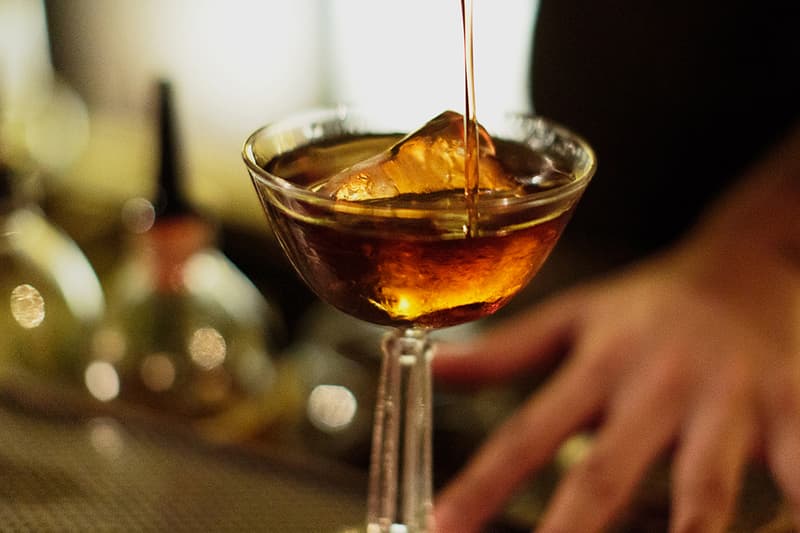 4 of 7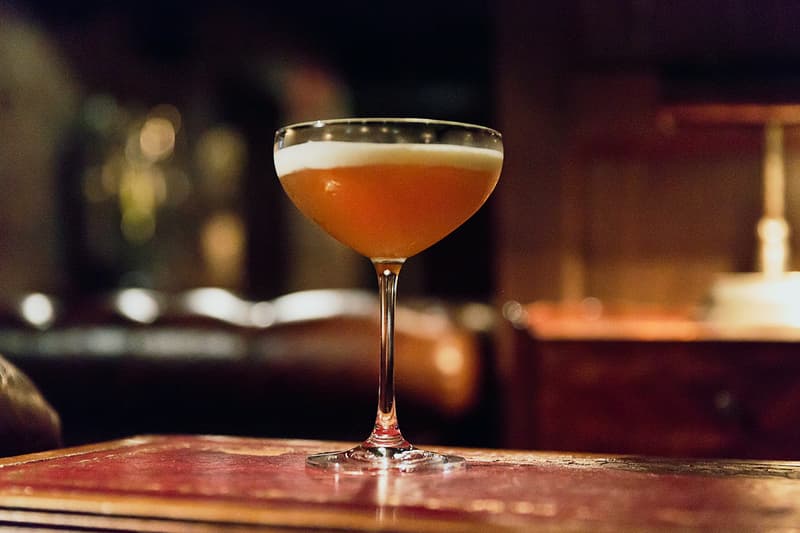 5 of 7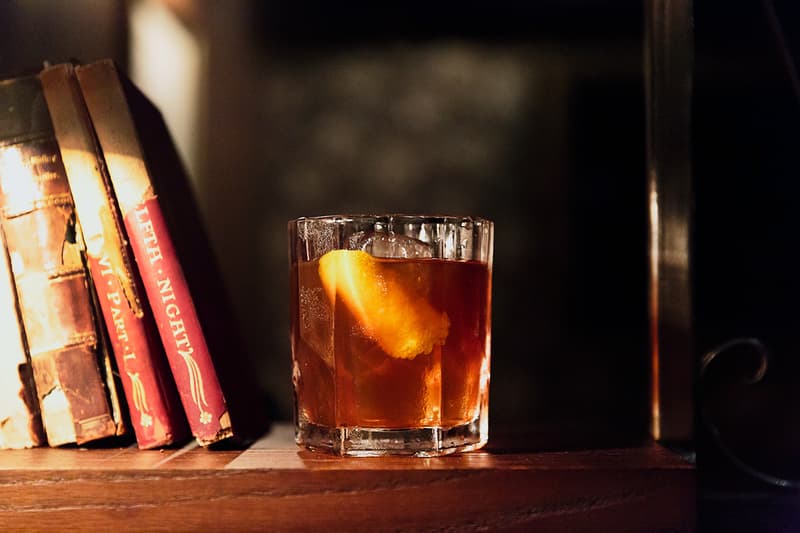 6 of 7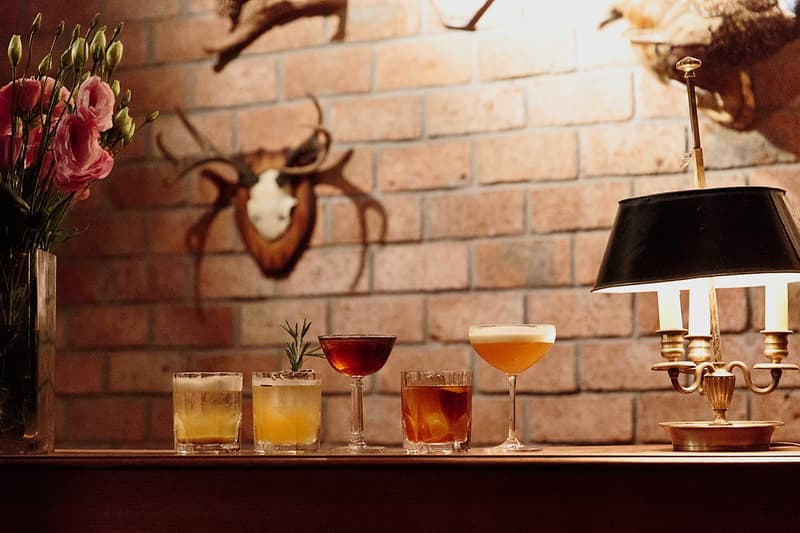 7 of 7
We adjust our lifestyles to adapt to the inevitable change of seasons, preparing ourselves while looking forward to what's to come. The first signs of autumn have already begun to creep into the days, bringing with it cooler weather and longer nights. A drink after a hard day's work is a considerably good way to begin your evening, and there's nothing better than getting cozy with a whiskey drink by the fireplace on a chilly autumn day or a long midwinter's eve.
For our latest HYPEBEAST cocktail guide project we partnered with Stockton to curate a list of five delectable whiskey drinks that are sure to provide you some good liquid comfort for the cold months ahead. Tucked away in the bustling Central district of Hong Kong, the Stockton bar offers a chic and sophisticated drinking experience for whiskey lovers old and new. Bar manager Suraj Gurung presents an assortment of their own brilliant concoctions among tastefully reworked classics that celebrate the golden spirit in body and taste. The recipes range from sweet to sour, and utilize a wide spectrum of the spirit, from Scotch and Canadian-style whisky to Irish and American rye and bourbon whiskey.
---
Brass Monkey
1 of 3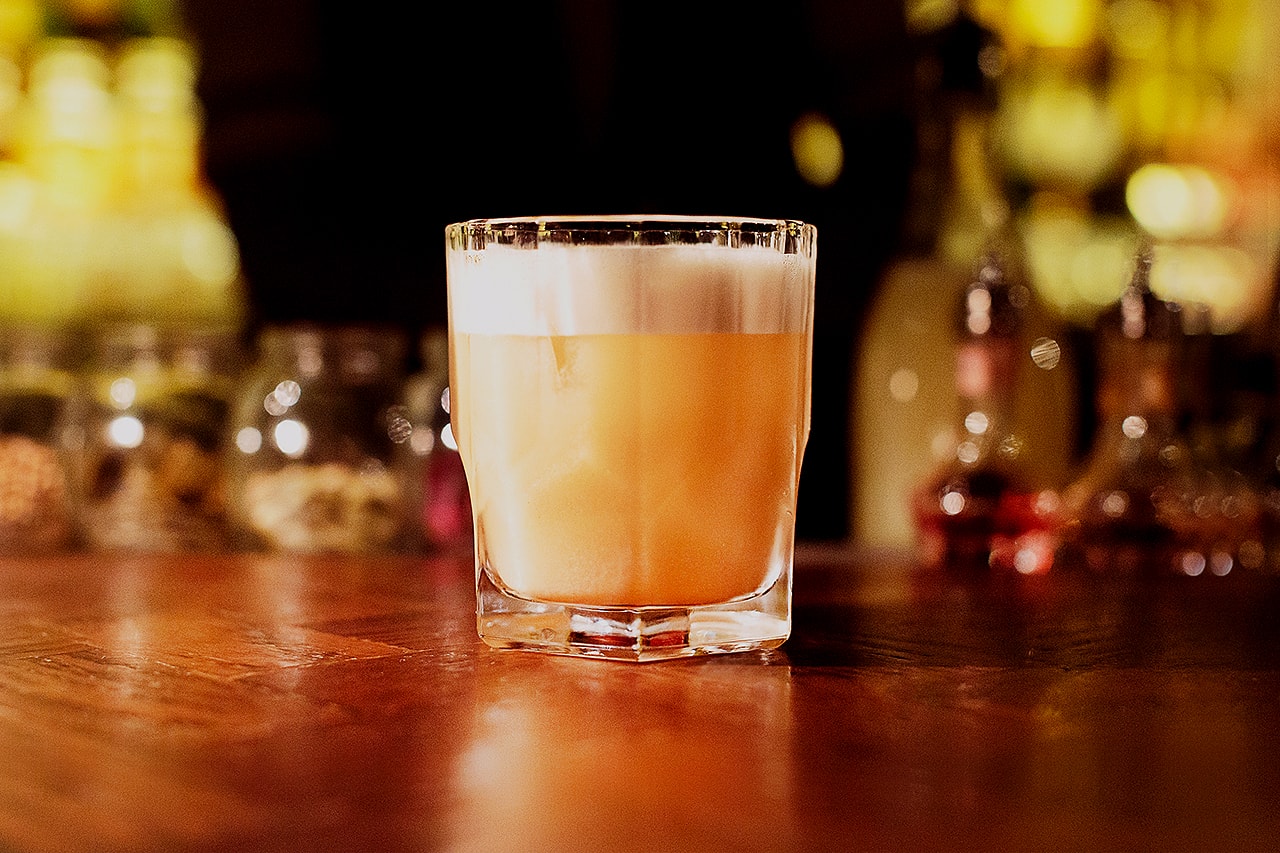 2 of 3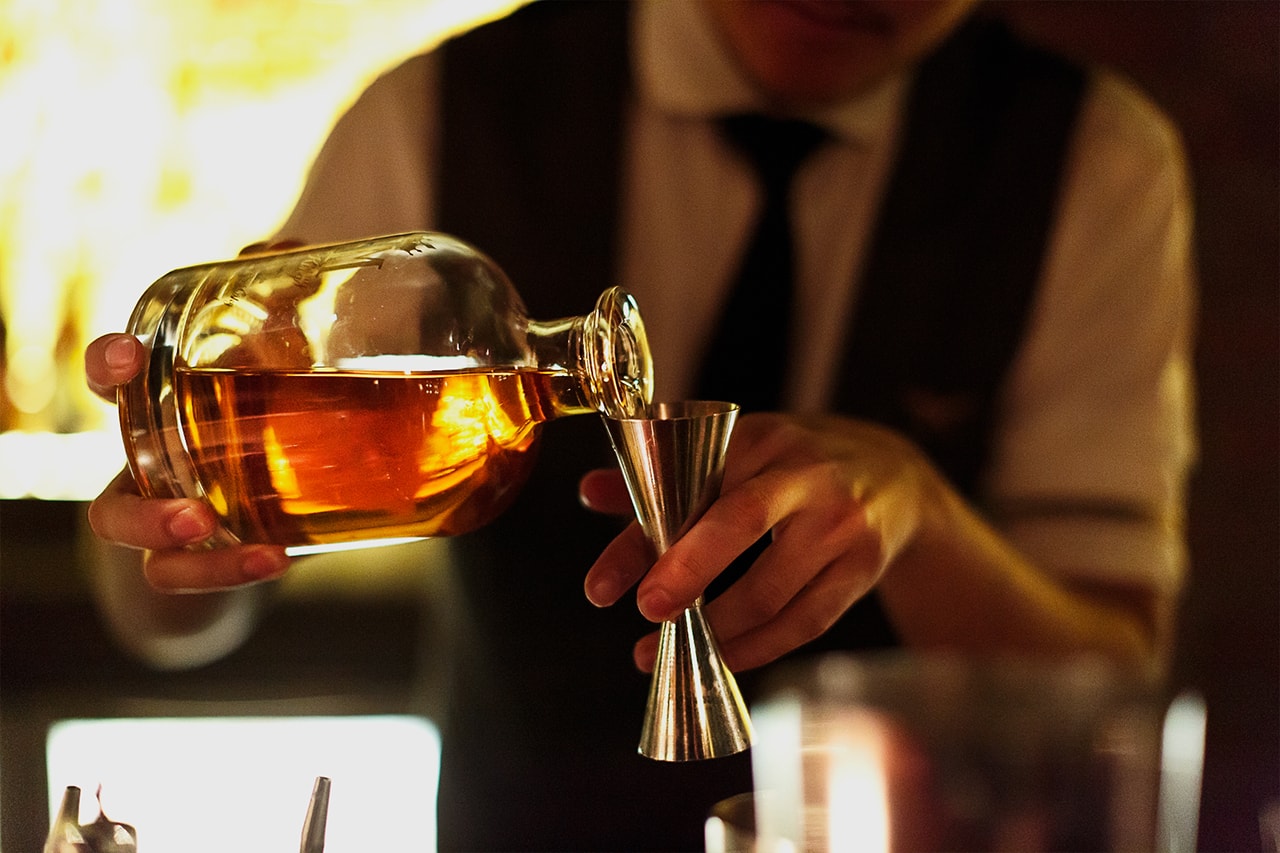 3 of 3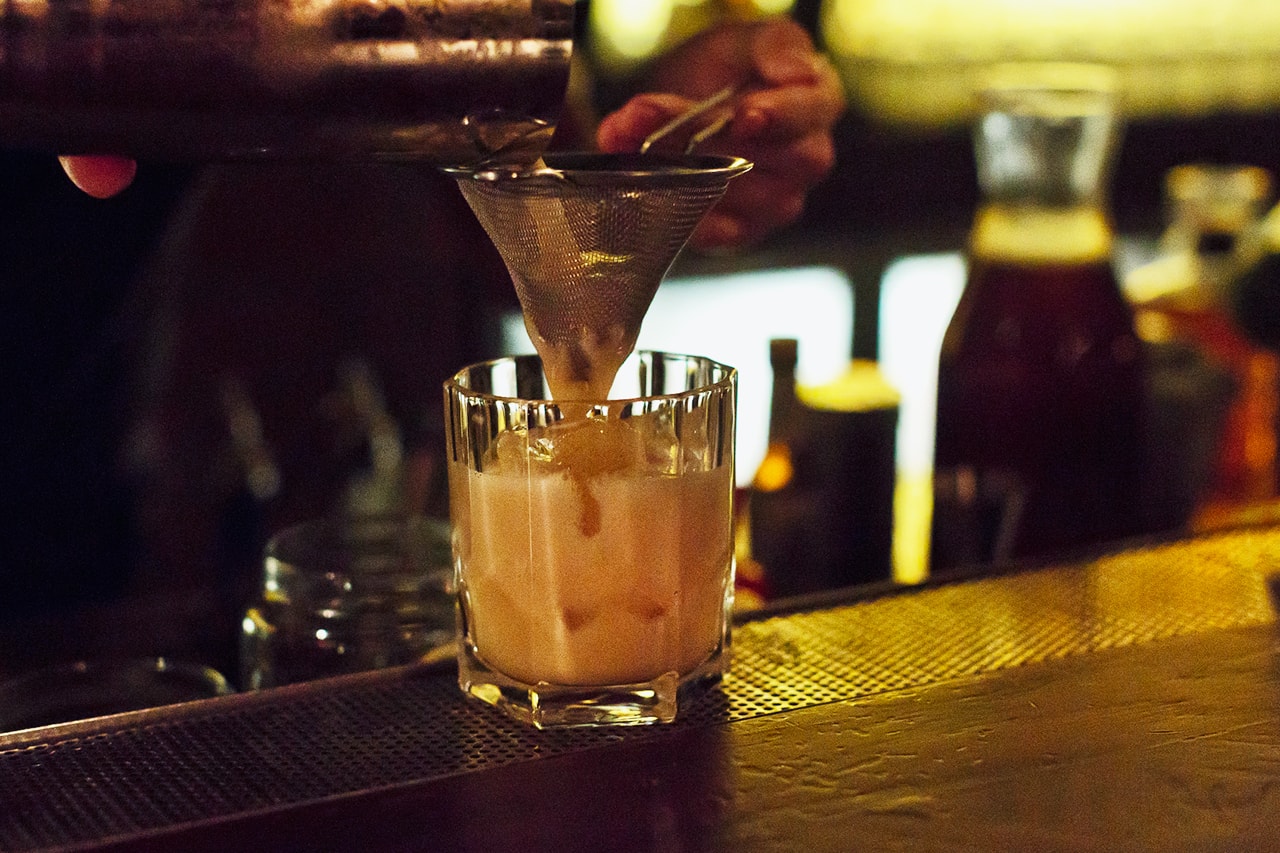 45ml HM The King Blended Scotch Whisky
20ml lemon or lime
15ml vanilla syrup
15ml egg white
1 tsp maca powder
1 tsp lucuma
3 dashes Angostura bitters (ex. Amargo Chuncho Peruvian bitters)
Served over ice in a rock glass
"It's a twist on the whisky sour and pisco sour mixed together. The addition of the native Peruvian fruit maca and lucuma make the drink silky and more subtle. It's an easy, refreshing, and good sour drink."
Taste: light, frothy, sour, frothy
---
Honey Badger
1 of 5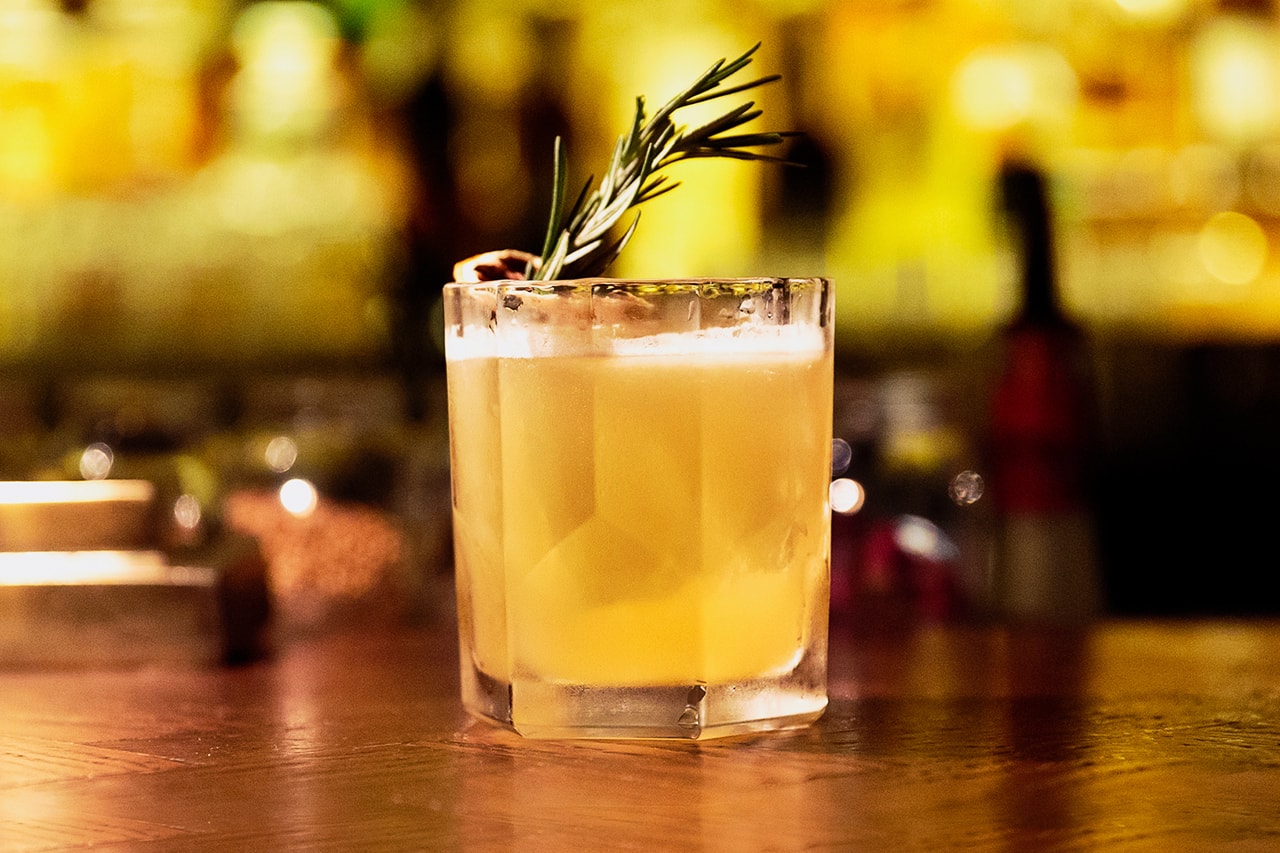 2 of 5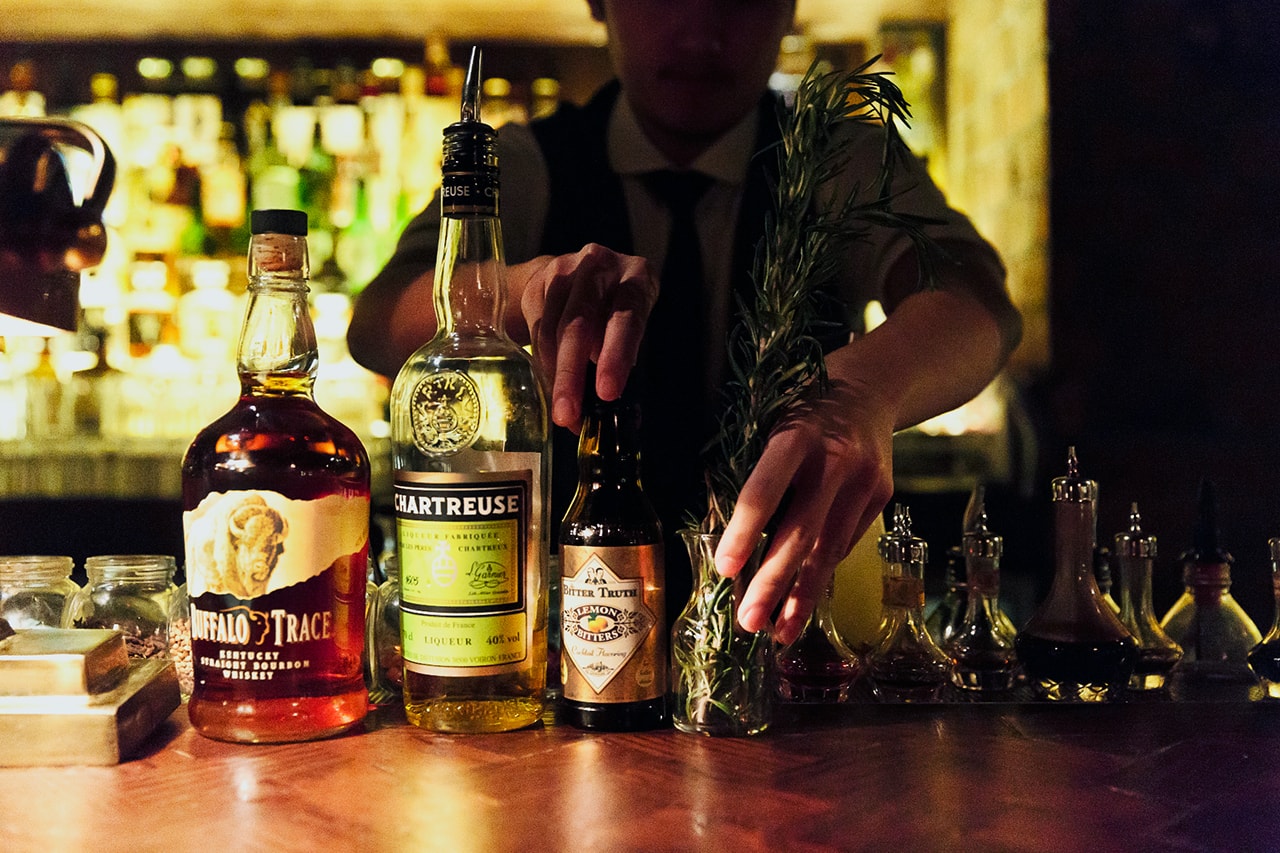 3 of 5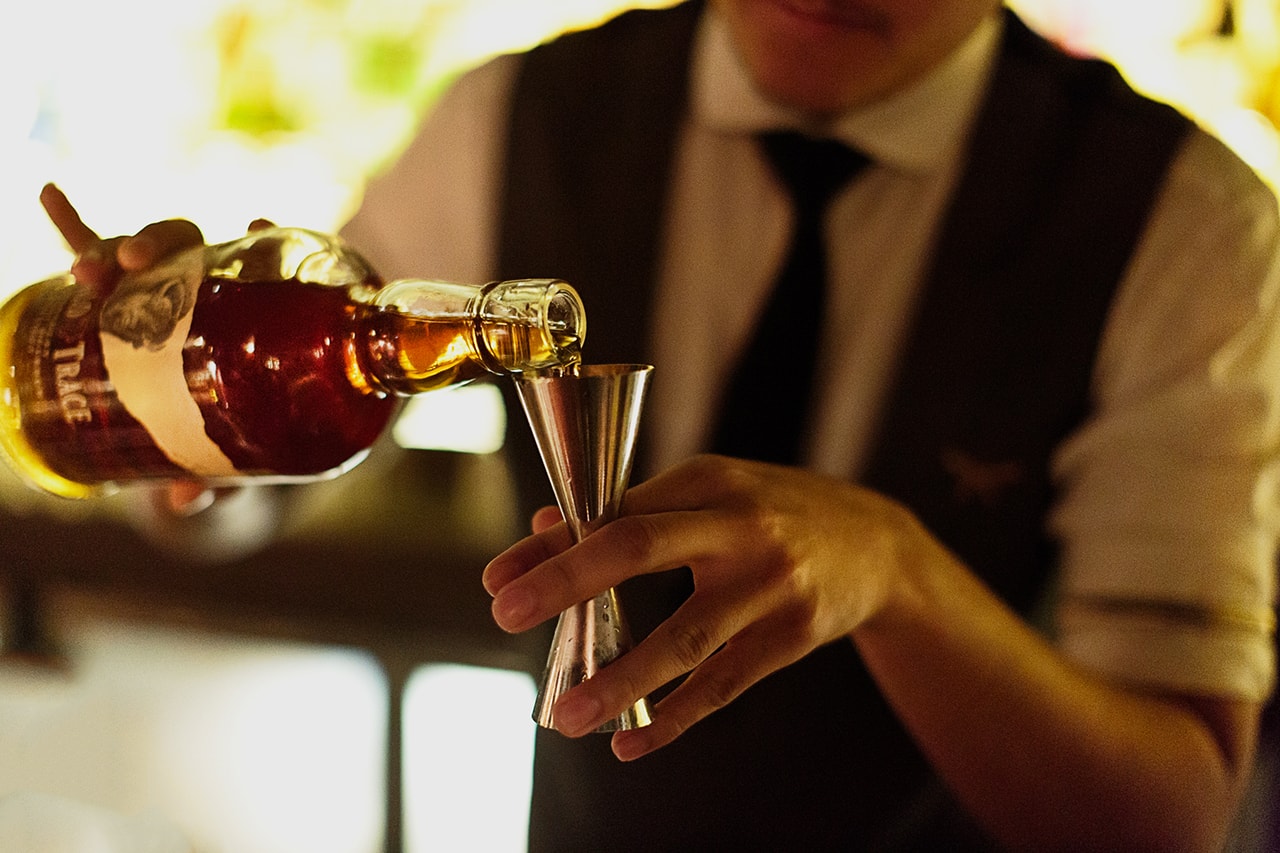 4 of 5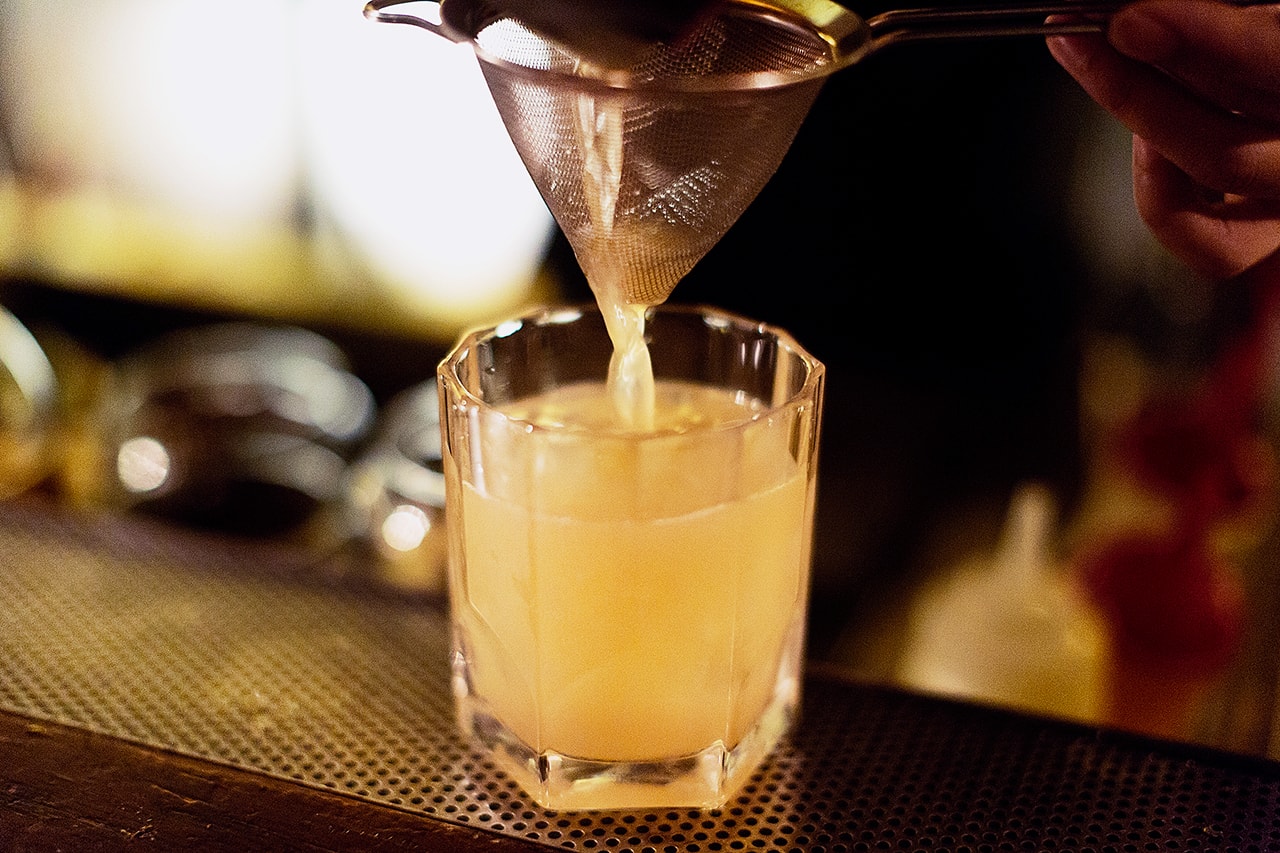 5 of 5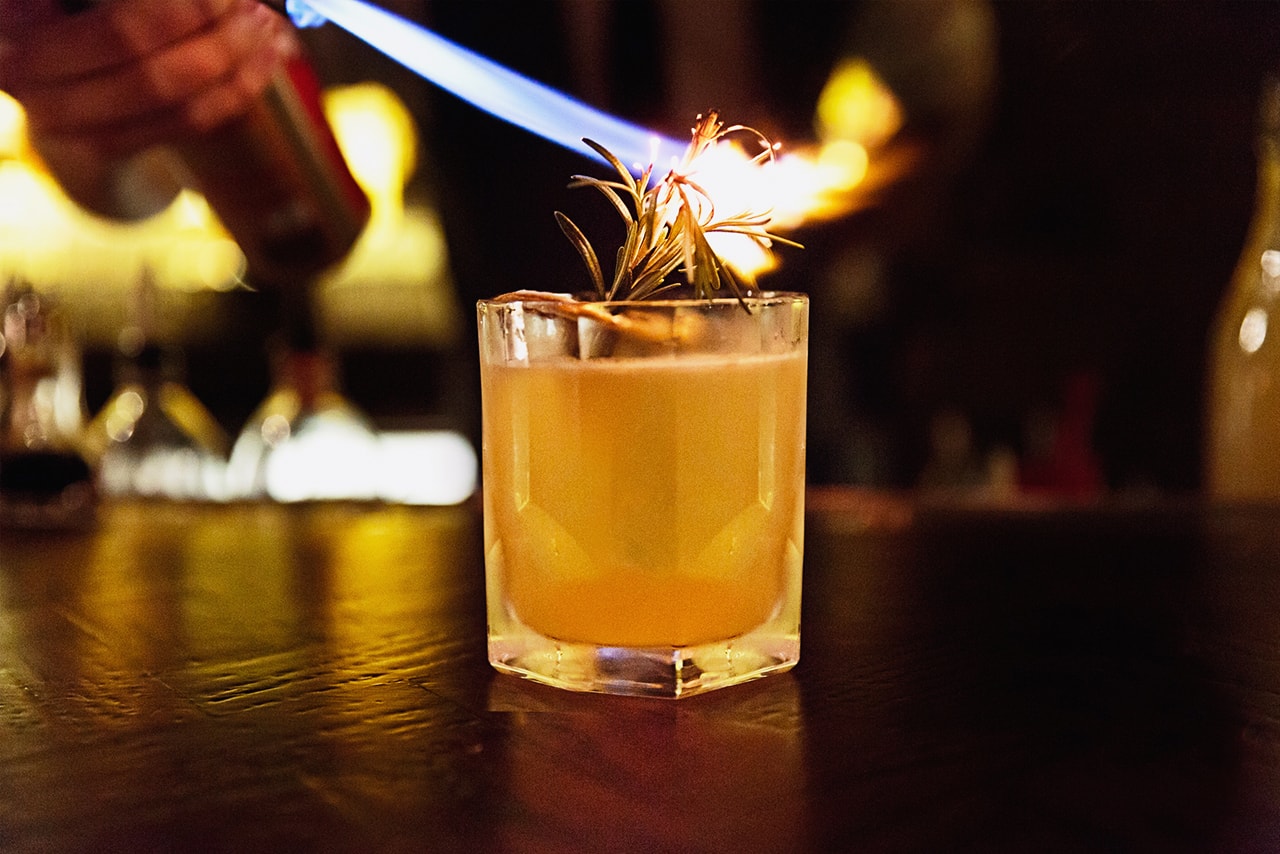 45ml Buffalo Trace Kentucky Straight Bourbon Whiskey infused with rosemary
20ml lemon
10ml yellow Charteuse
15ml ginger syrup (chopped fresh ginger with water and raw sugar, blended then strained)
10ml honey syrup
3 dashes lemon bitters (ex. The Bitter Truth)
1 twig of rosemary to garnish
Served over a block of ice in a rock glass
"This is from the sour family. It's good for patrons who like a bit of savoury and herbal tones. It's similar in taste to The Laphroaig Project cocktail but without the peat; it's very delicious."
Taste: fresh, citrus, ginger, rosemary
---
Reserve Fury
1 of 4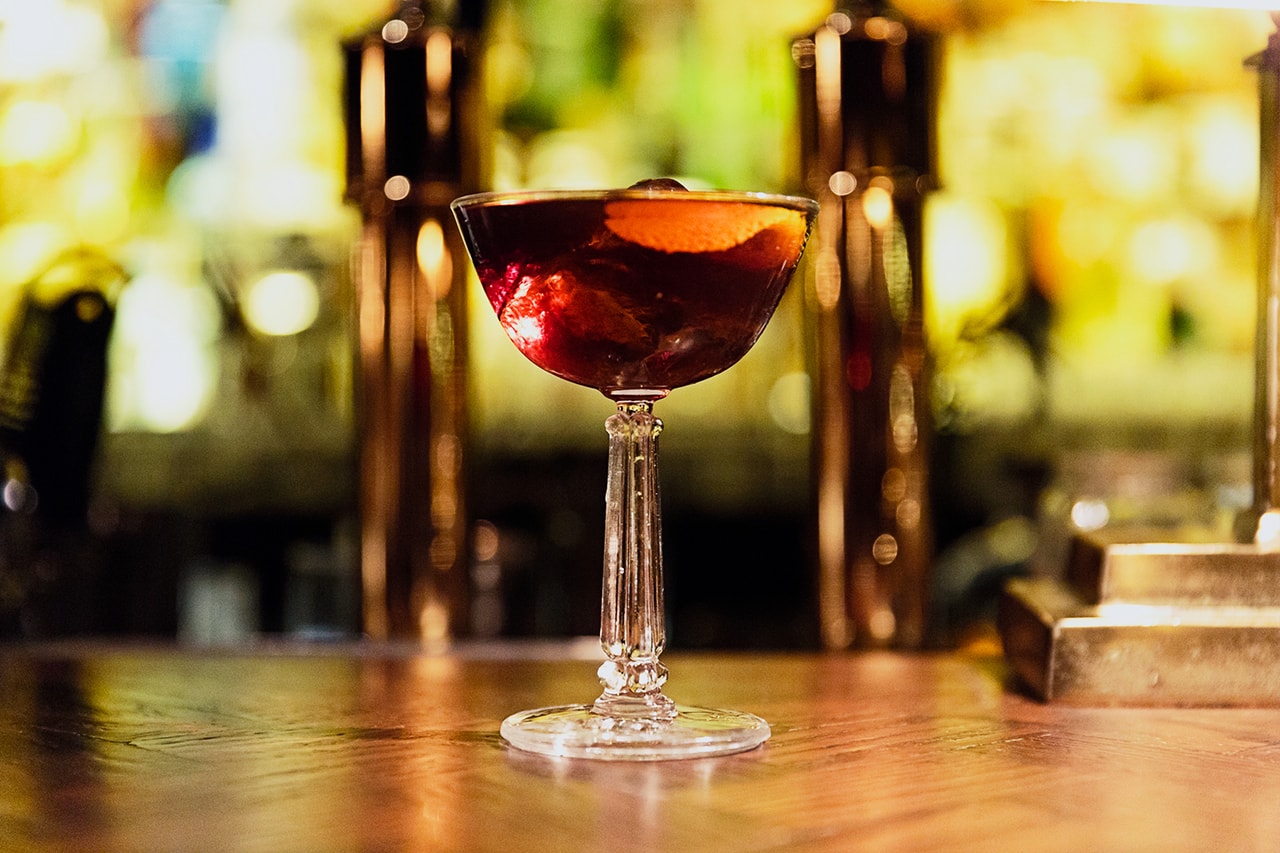 2 of 4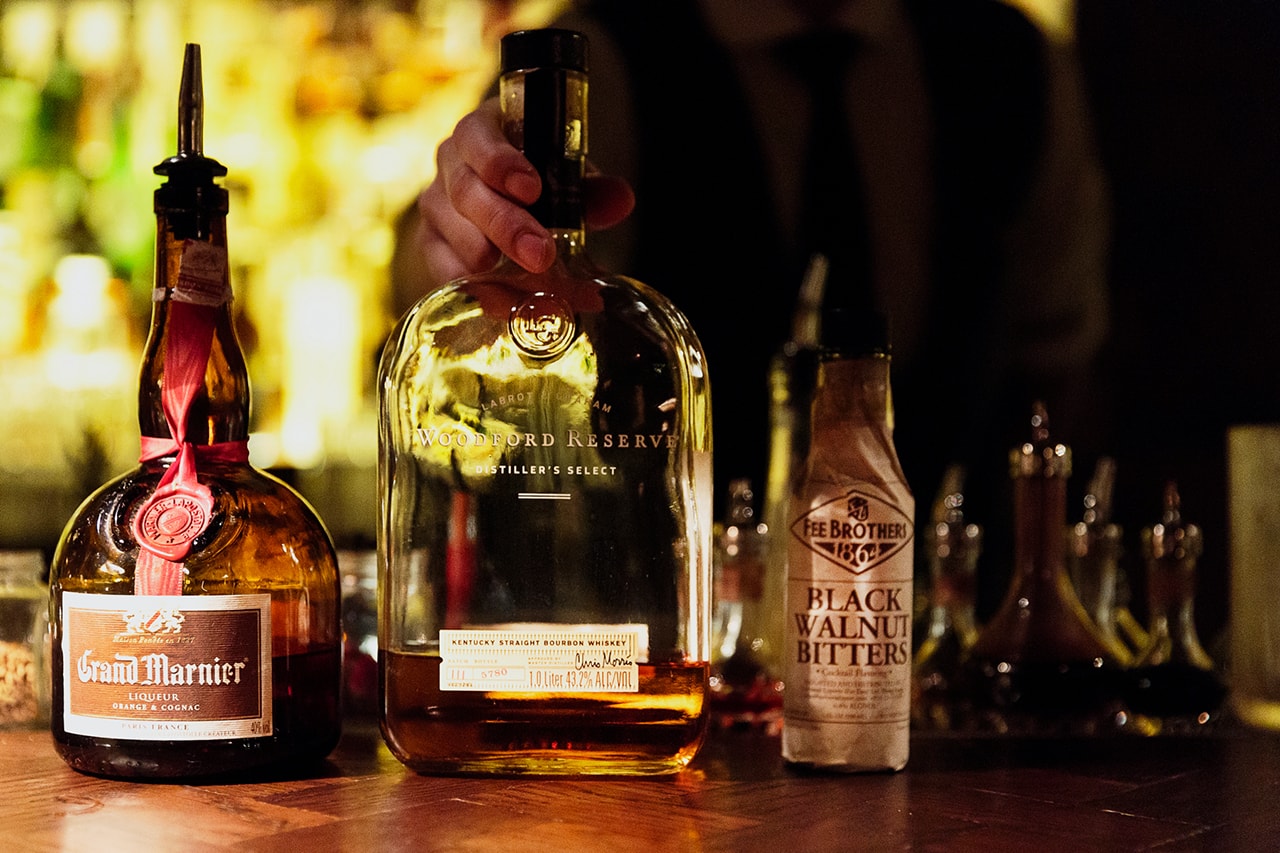 3 of 4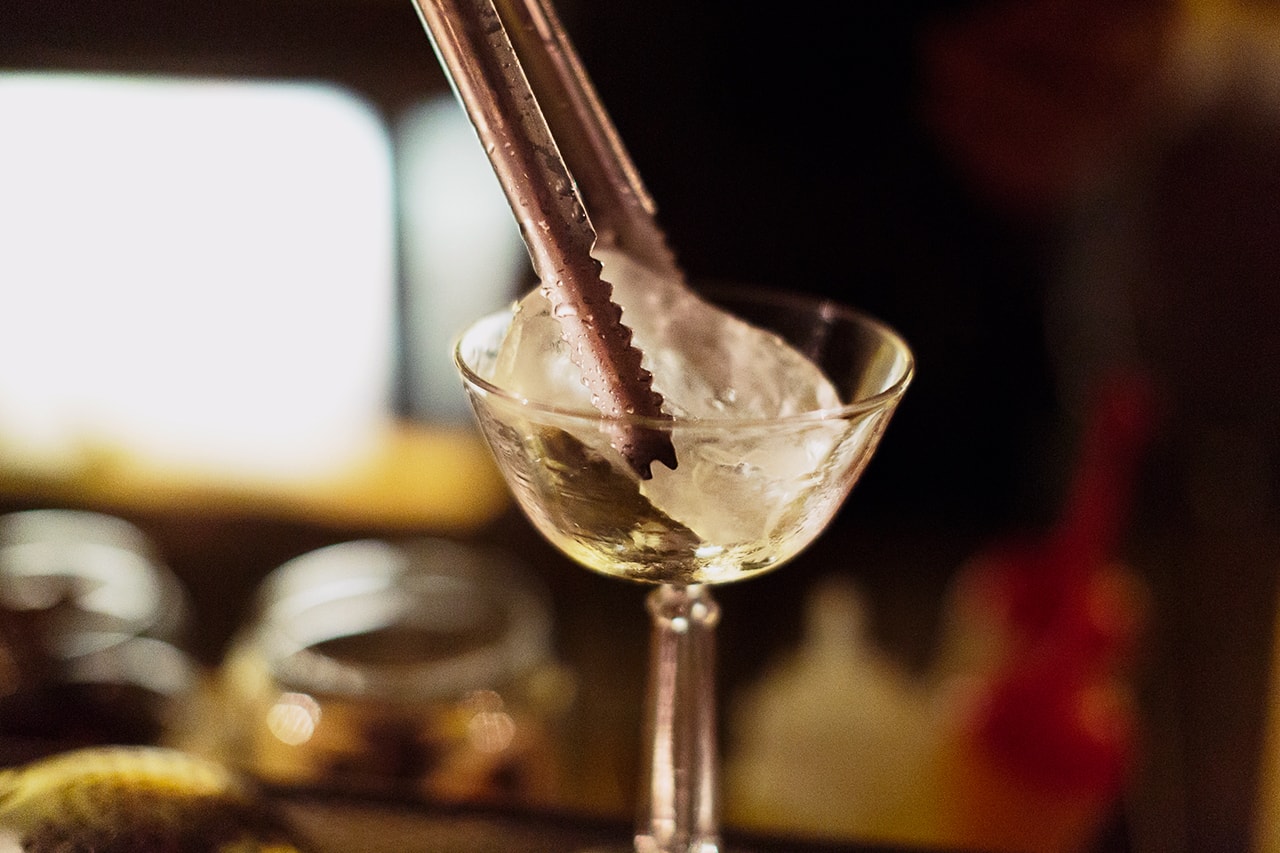 4 of 4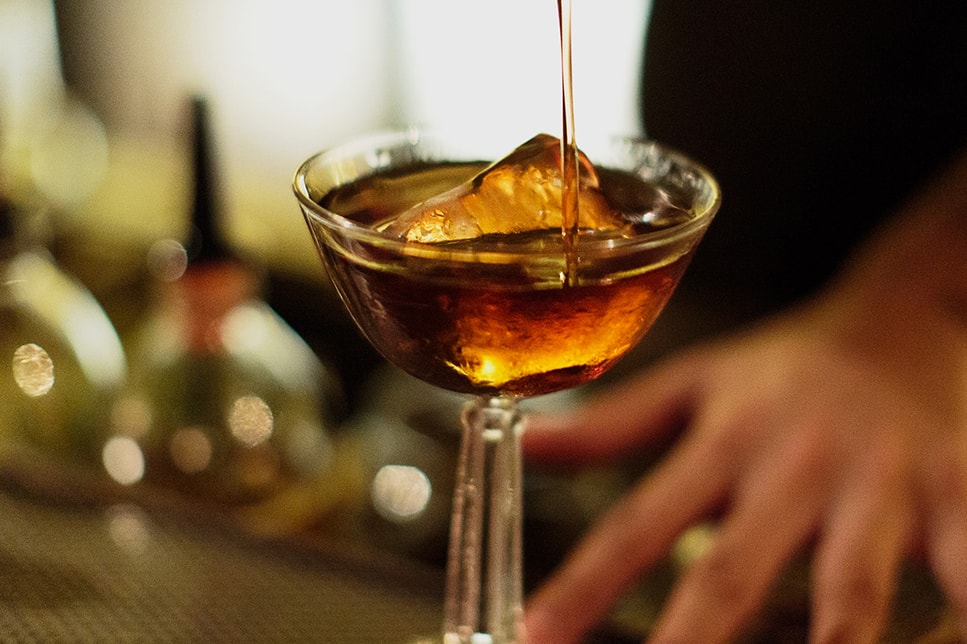 60ml Woodford Reserve Distiller's select bourbon
20ml Grand Marnier
15ml coffee liquor (ex. Saint George)
5ml ml black walnut bitters (ex. Fee Brothers)
Served over a block of ice in a chilled coupe glass
"A perfect imbibe after a long day's work. This drink is strong and comes packed with flavours of coffee, dates, vanilla, caramel, and a touch of spice from the rye in the Woodford. Not for the faint-hearted."
Taste: rich, dark coffee, caramel
---
Athole Brose
1 of 6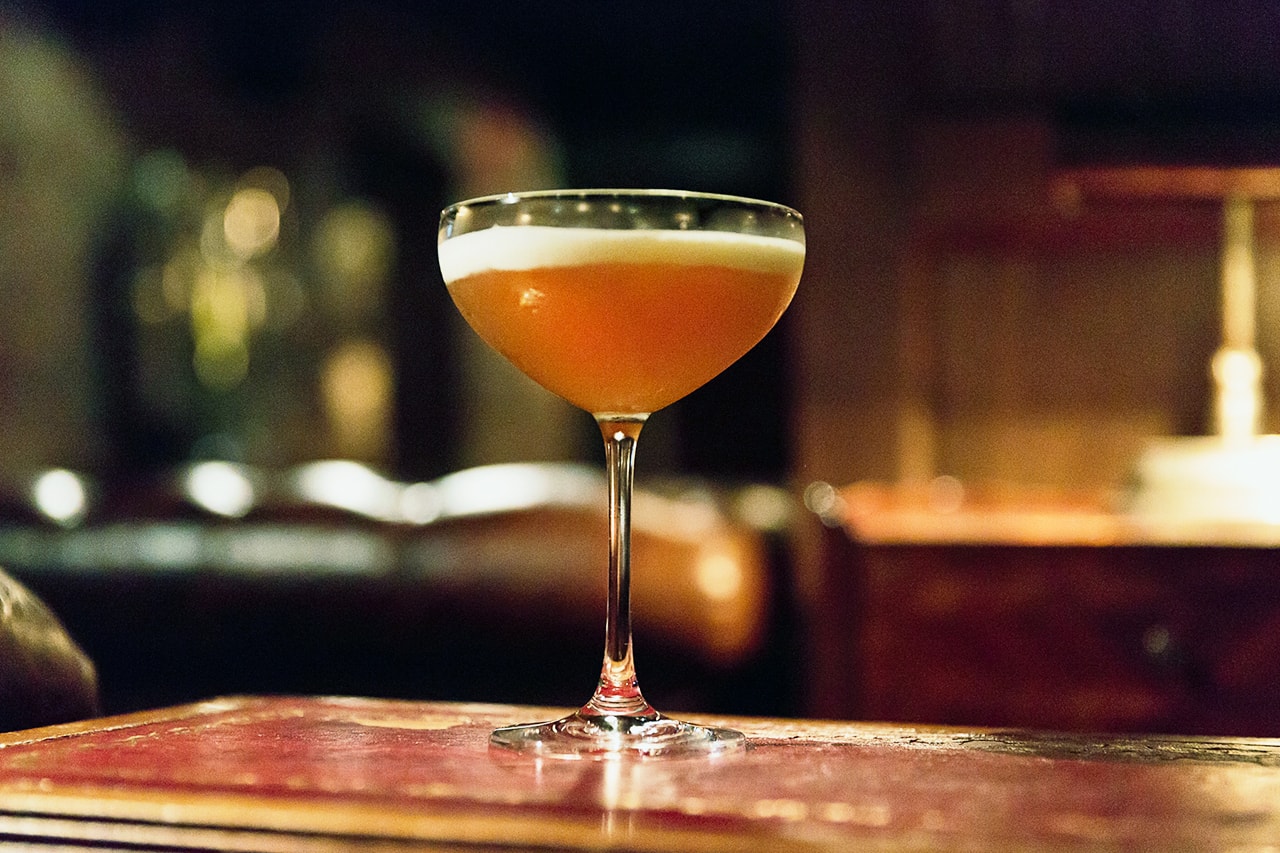 2 of 6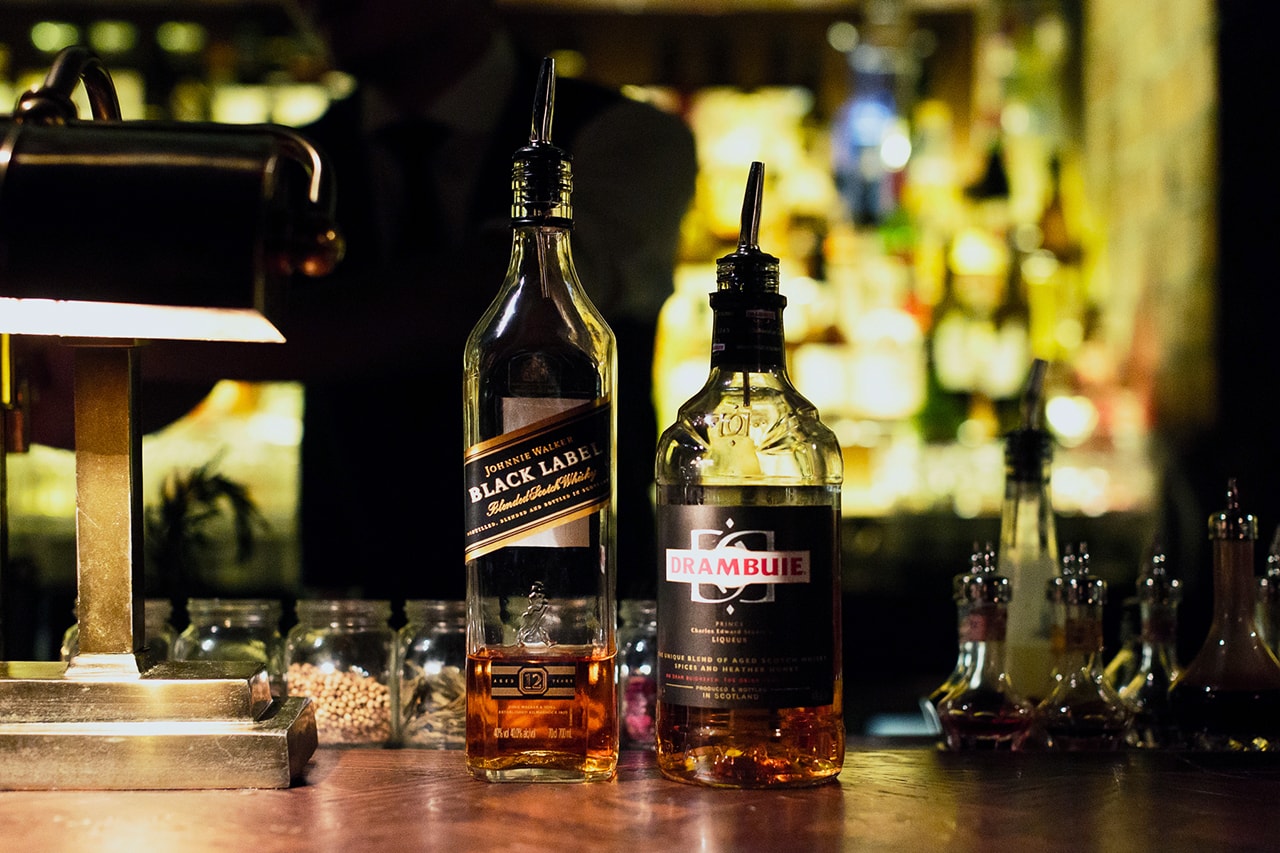 3 of 6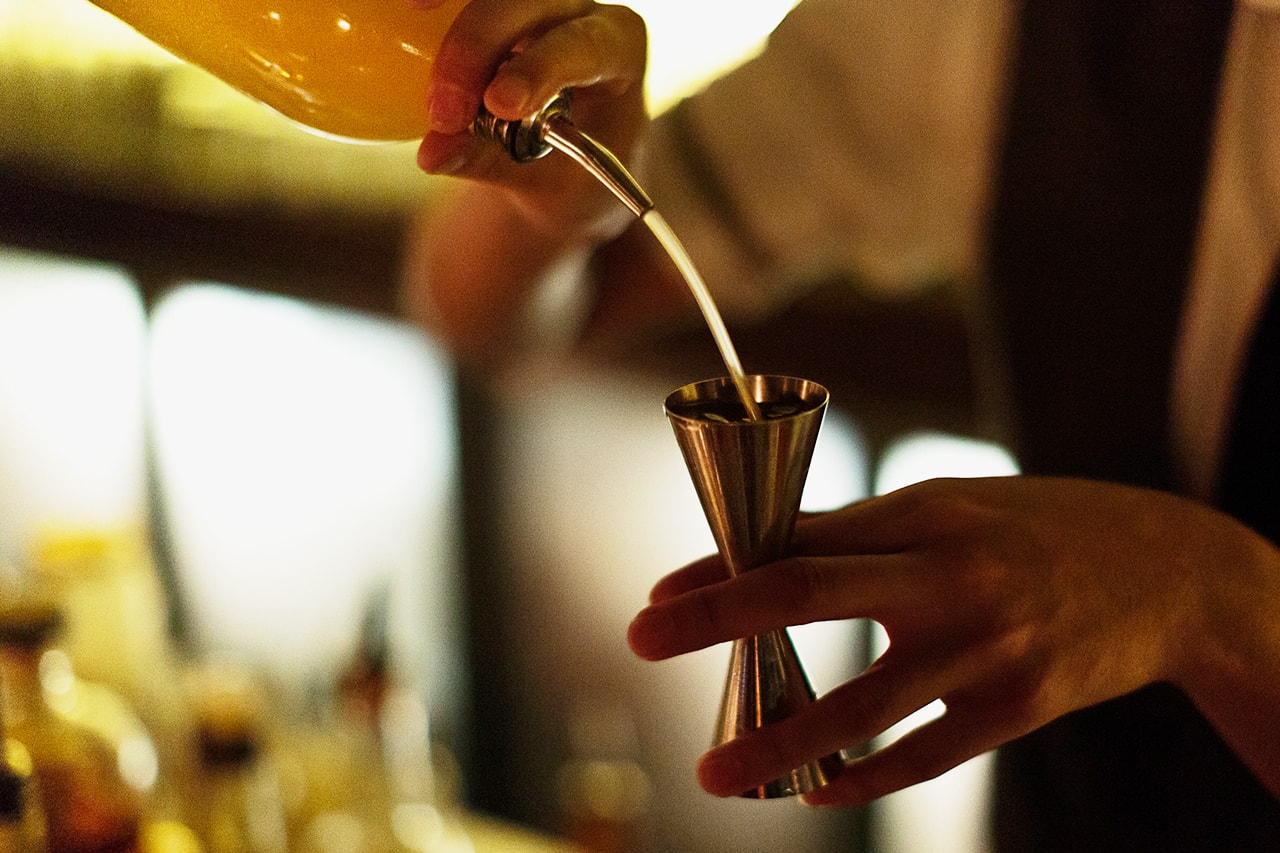 4 of 6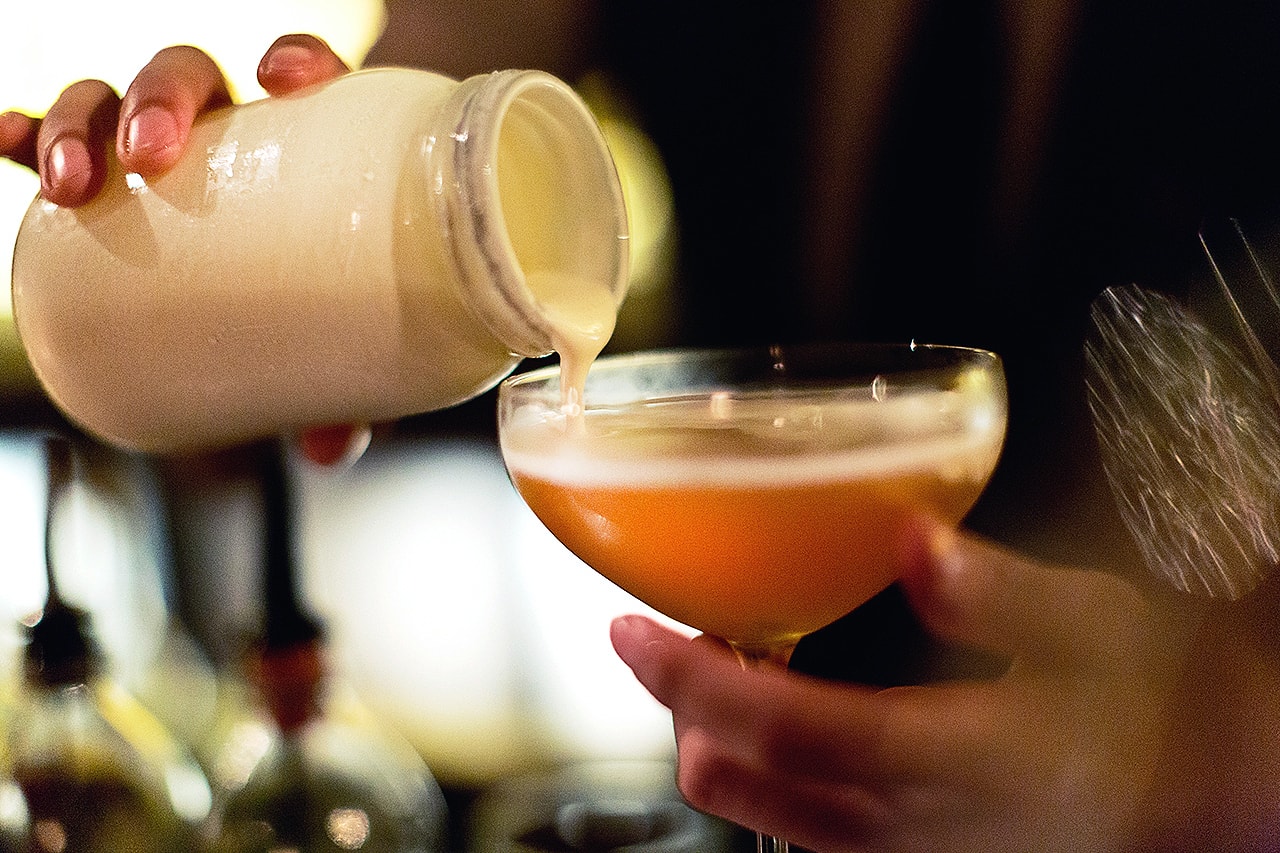 5 of 6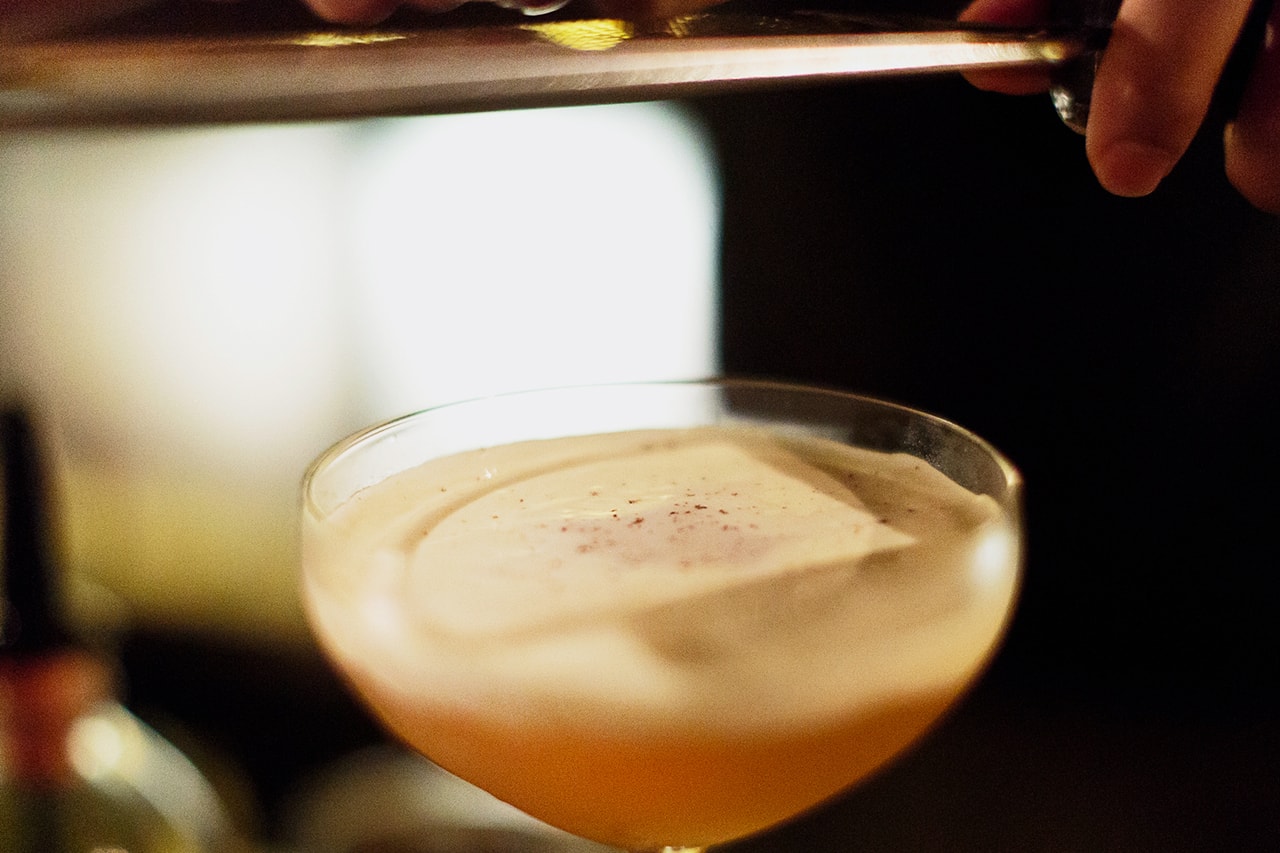 6 of 6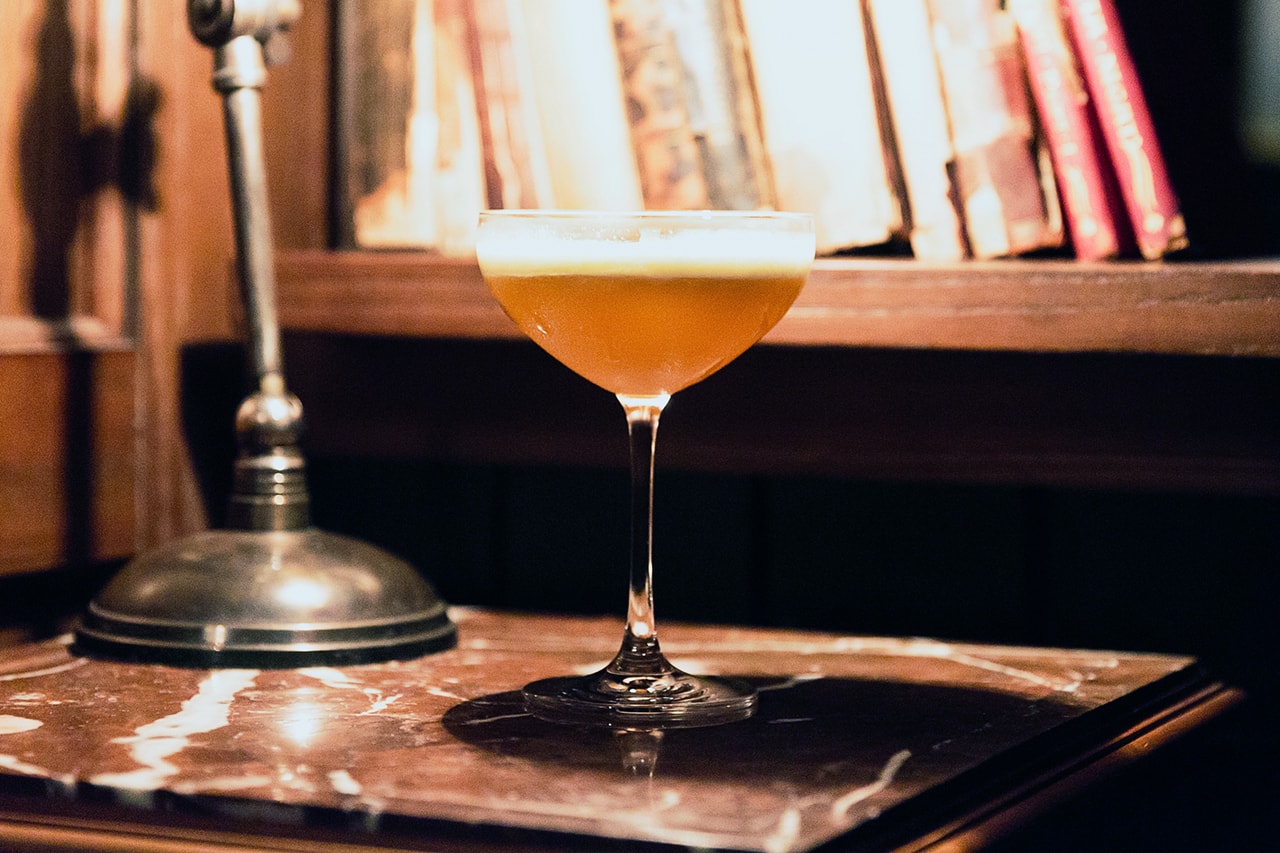 45ml oatmeal-infused Johnnie Walker Black Label Scotch whisky
15ml honey
15ml Drambuie honey whisky liquor aged scotch whisky
20ml Amaretto
20ml cream on top
Grated nutmeg to garnish
Served in a chilled coupe glass
"People who drink Bailey's with their coffee will love this creamy cocktail. It's the perfect balance of scotch, cream and honey."
Taste: creamy, nutty, cinnamon
---
Stockton Old Fashioned
1 of 5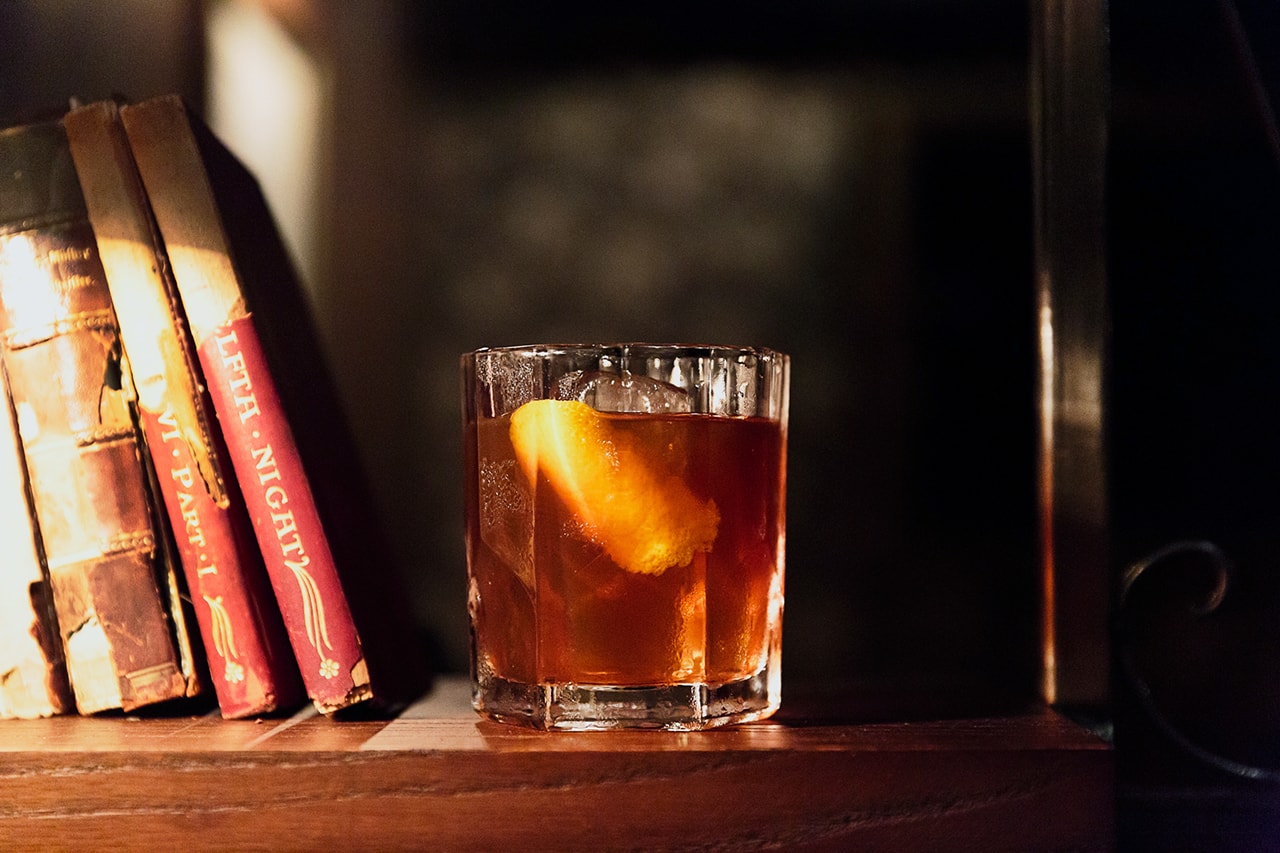 2 of 5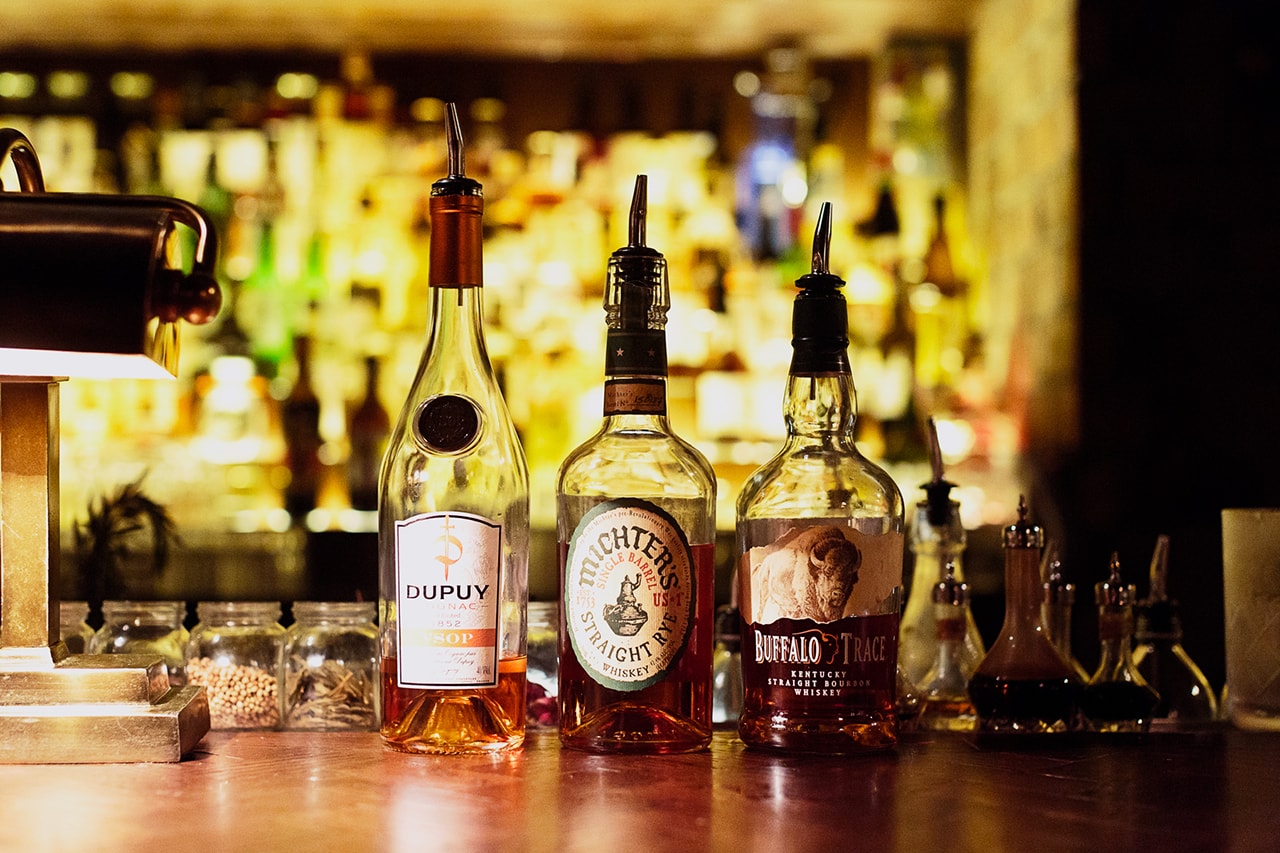 3 of 5
4 of 5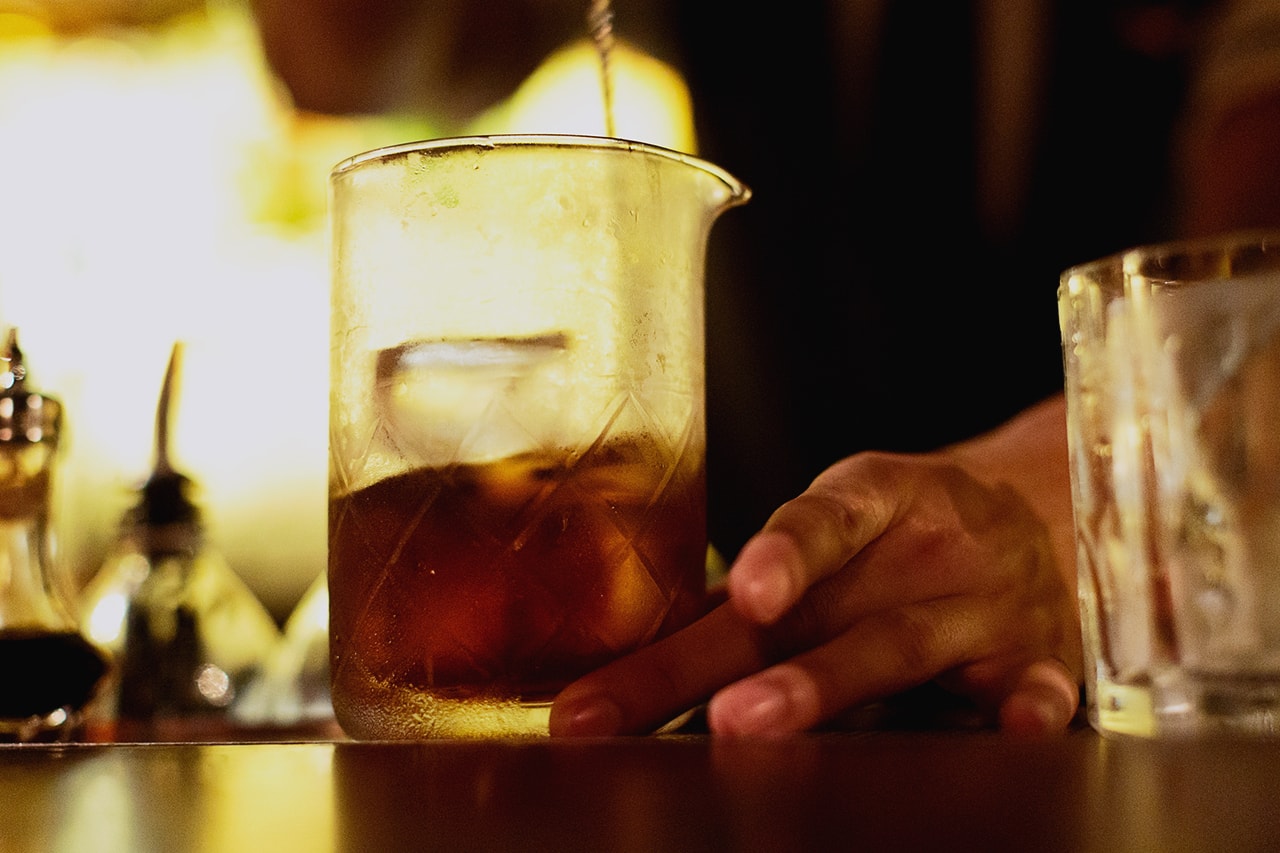 5 of 5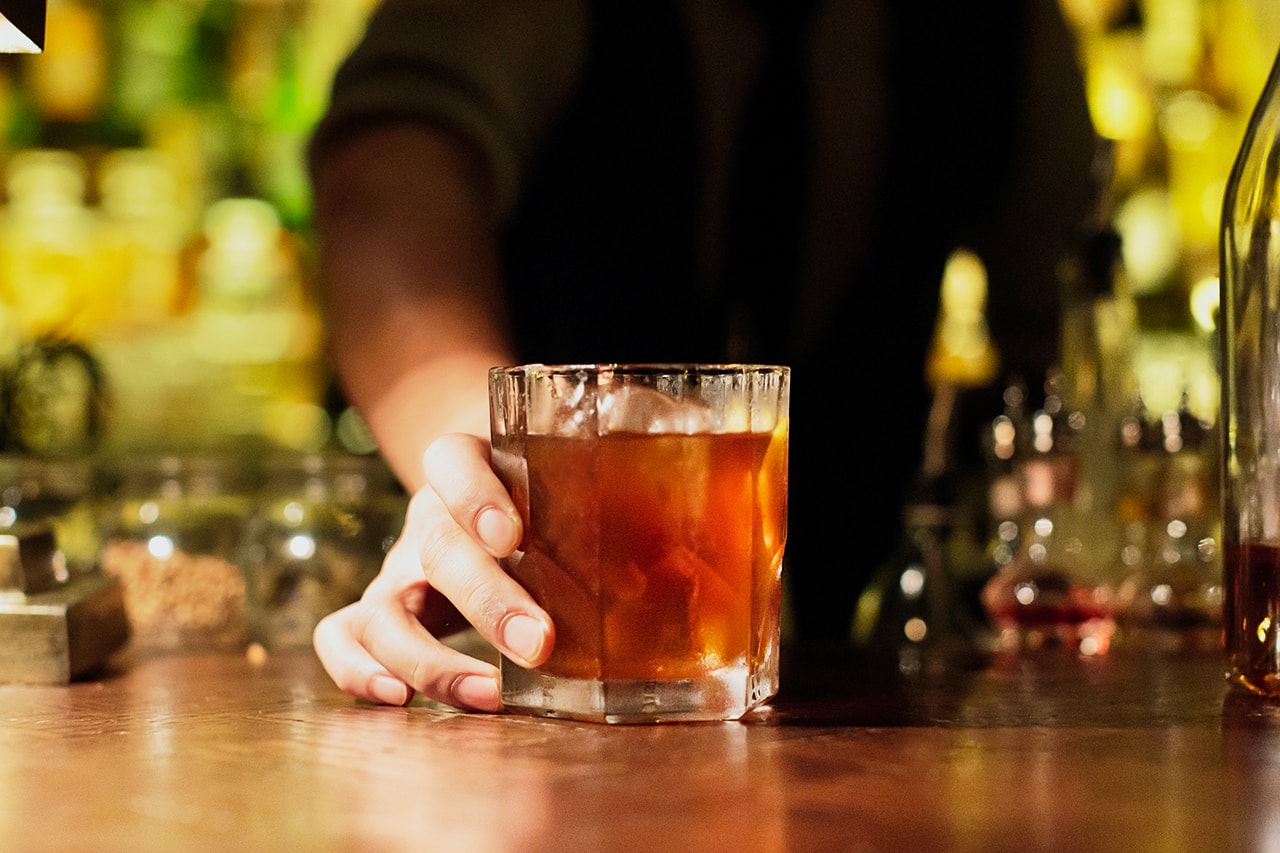 45ml Buffalo Trace Bourbon
15ml Michter's Single Barrel Straight Rye whiskey
15ml Dupuy Cognac VSOP
3 dashes Angostura bitters
Rub orange on rim
Served over a block of ice in a rock glass
"The Rolls-Royce of cocktails. We do this blend that integrates all of the flavors of each different spirit."
Taste: clean, peppery, spicy, floral