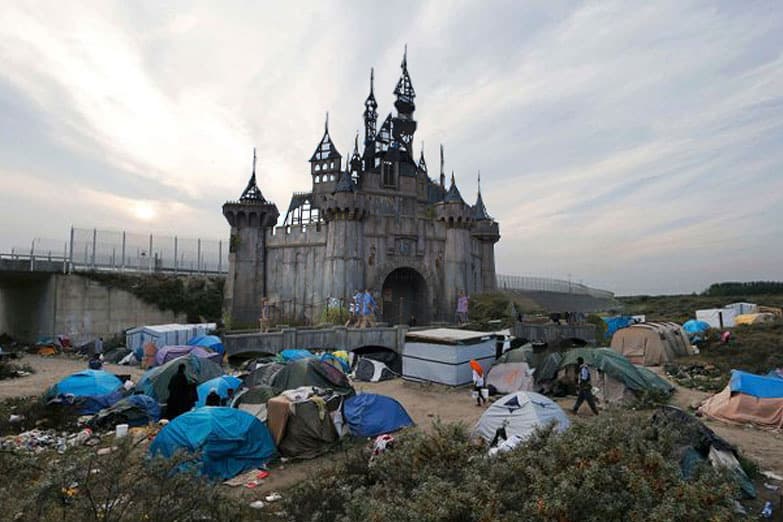 Banksy's Dismaland is Relocating to Calais
All materials used to construct Dismaland will help build refugee shelters in Calais.
---
Banksy unexpectedly announced on Sunday evening that Dismaland is now permanently closed and will be dismantled. All materials used to construct the highly successful (and controversial) theme park will be moved to Calais, France to help build refugee shelters. In typical Banksy fashion, the elusive artist announced sarcastically on the Dismaland website: "Coming soon…Dismaland Calais. All the timber and fixtures from Dismaland are being sent to the Jungle refugee camp near Calais to build shelters. No online tickets will be available." During its miserable five-week run, the Bemusement Park sold out every day, with some resale tickets reaching £600 GBP (approximately $912 USD) online. Having been advertised as "the UK's most disappointing new visitor attraction," Dismaland was rife with morbid scenes of Disney princess deaths and offensive souvenirs, such as the "I am an Imbecile" balloons. Dismaland's decommissioning process is expected to take up to three weeks.