Outside Lands Festival Live Artwork Recap
The Golden Gate City welcomed a slew of street artists this past weekend.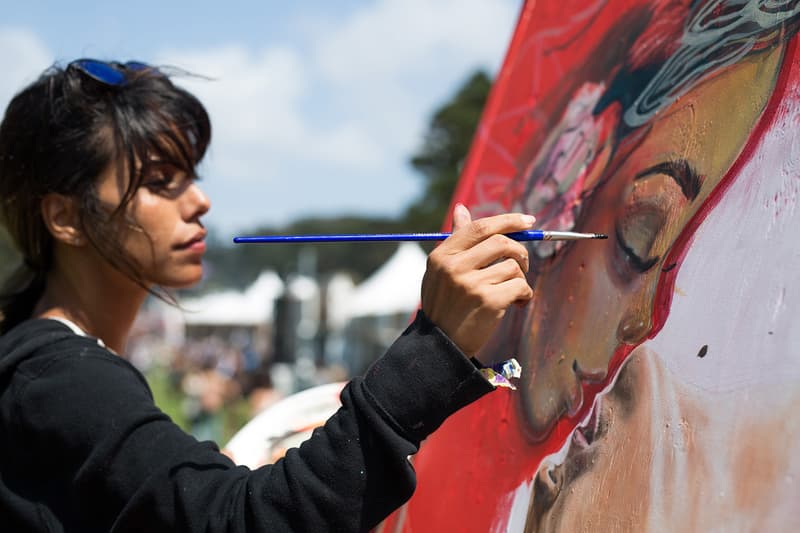 1 of 16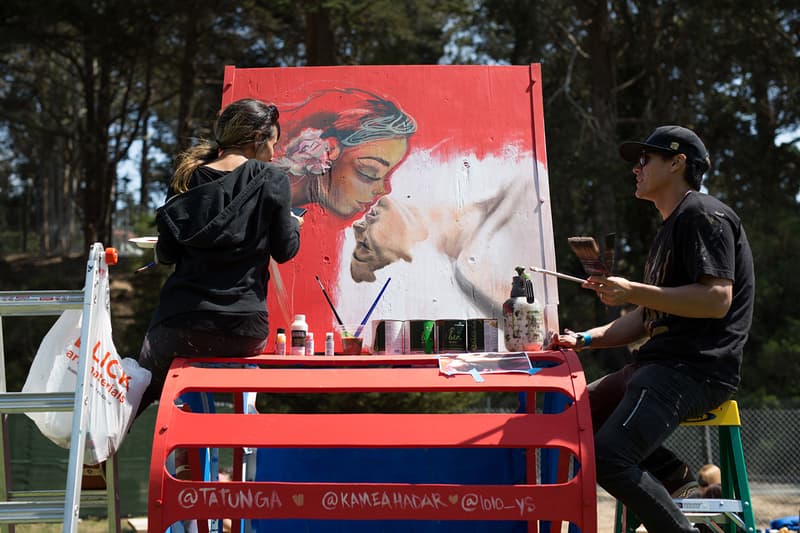 2 of 16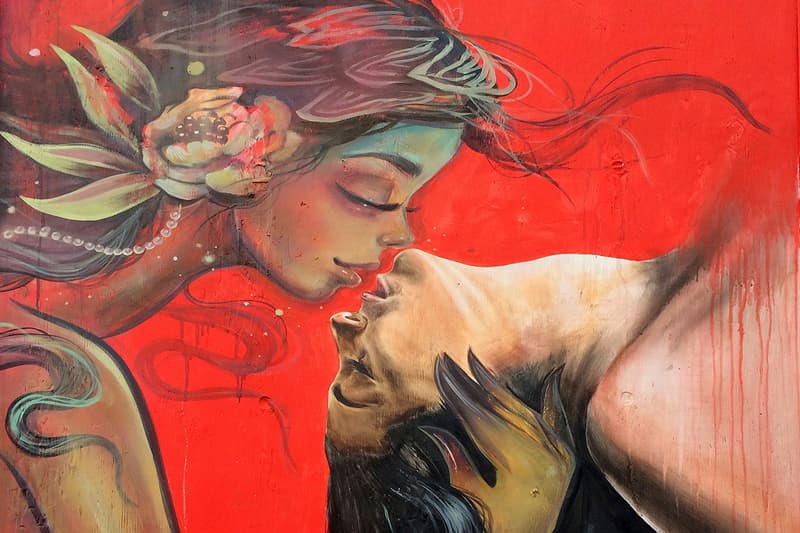 3 of 16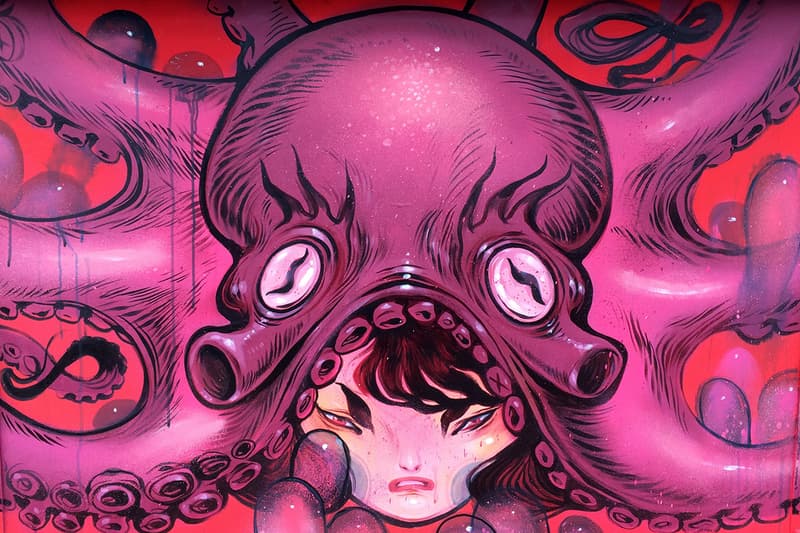 4 of 16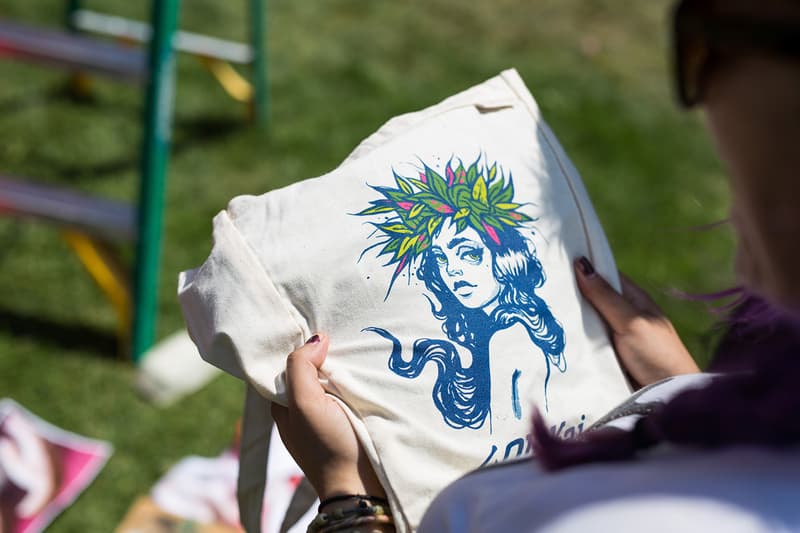 5 of 16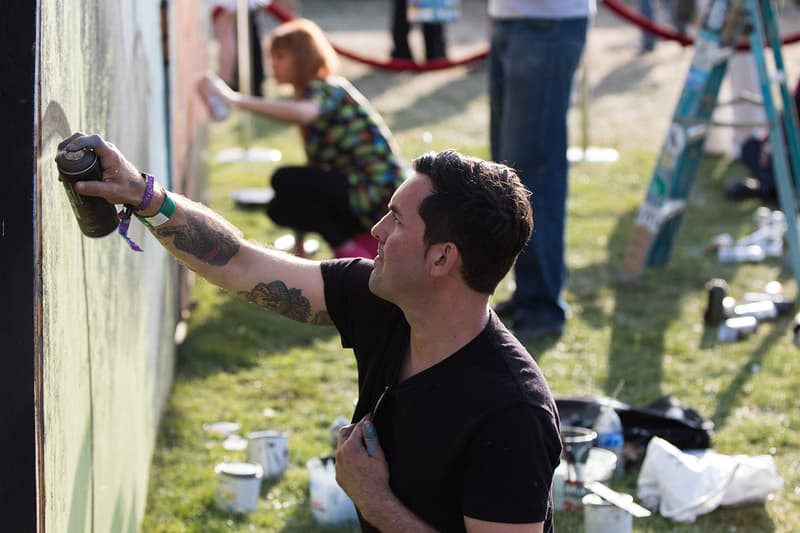 6 of 16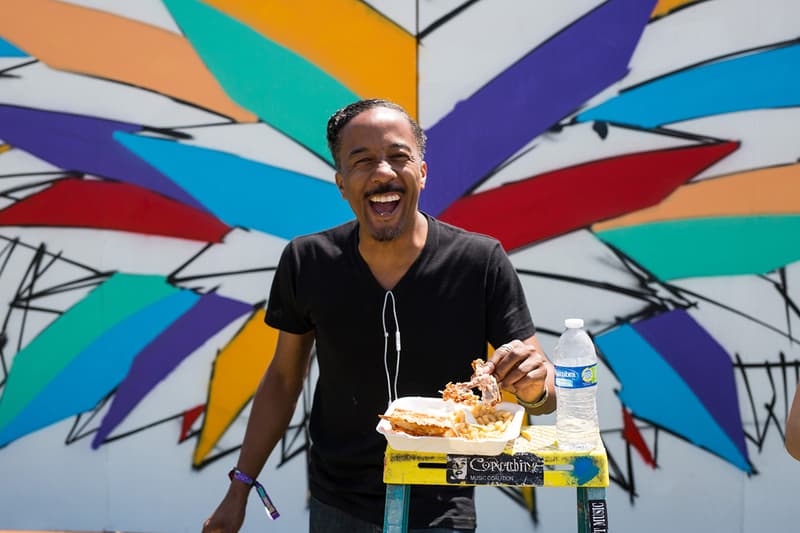 7 of 16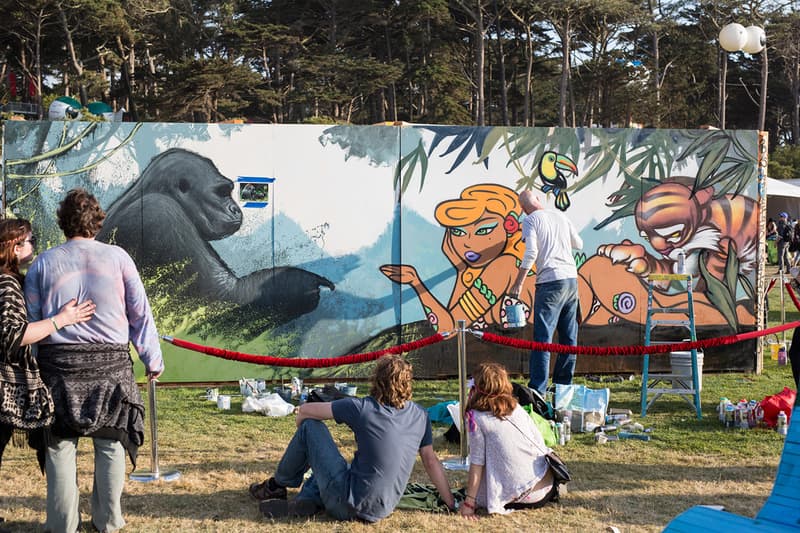 8 of 16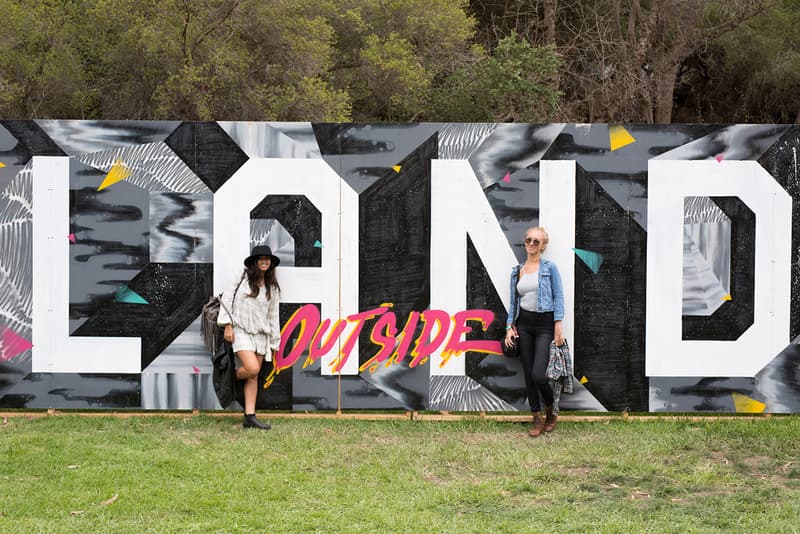 9 of 16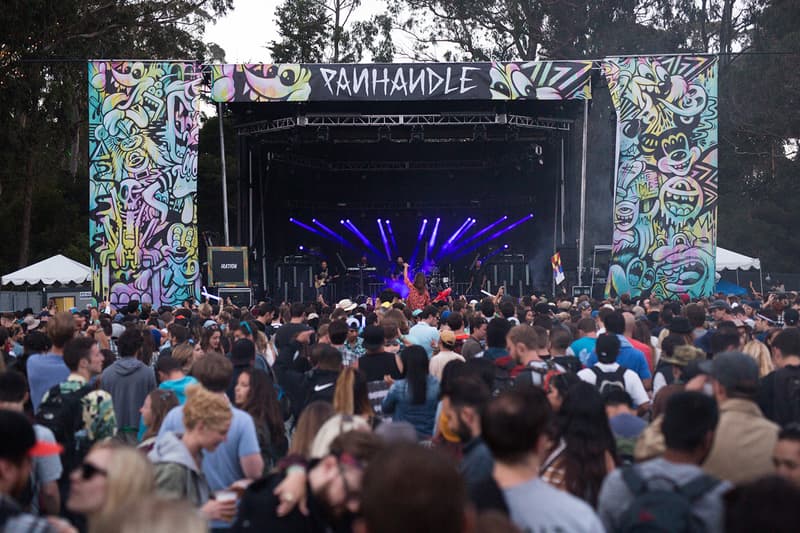 10 of 16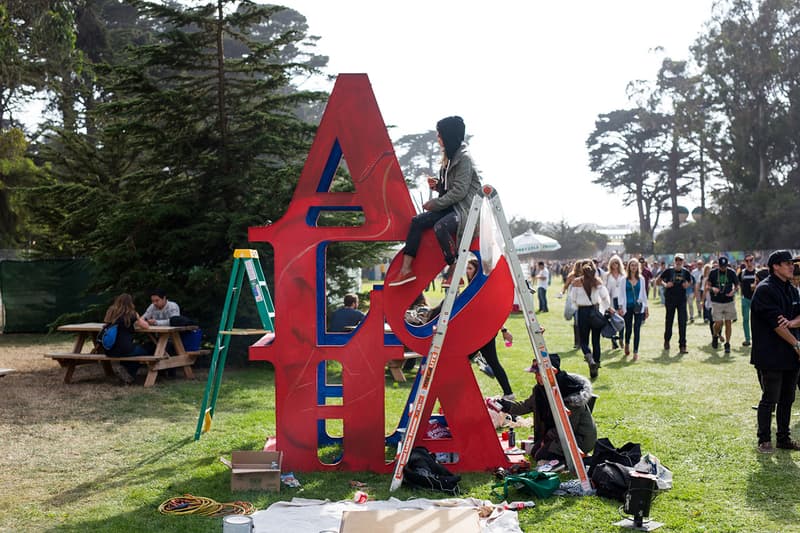 11 of 16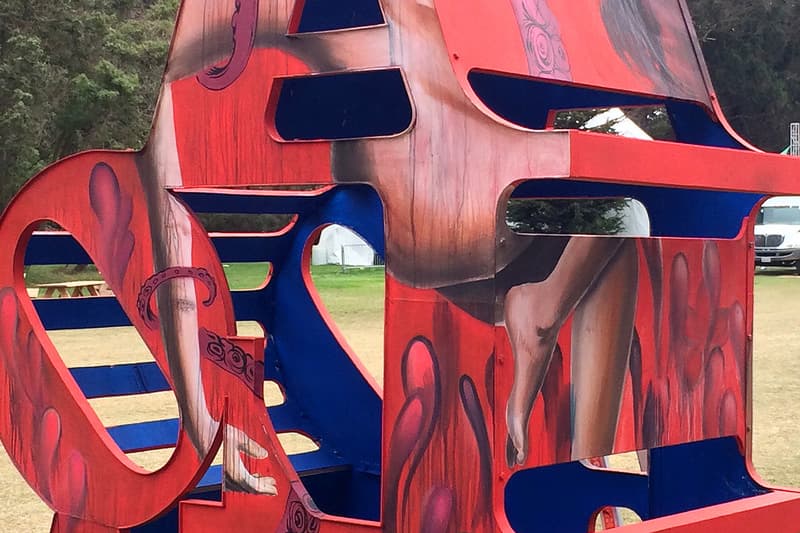 12 of 16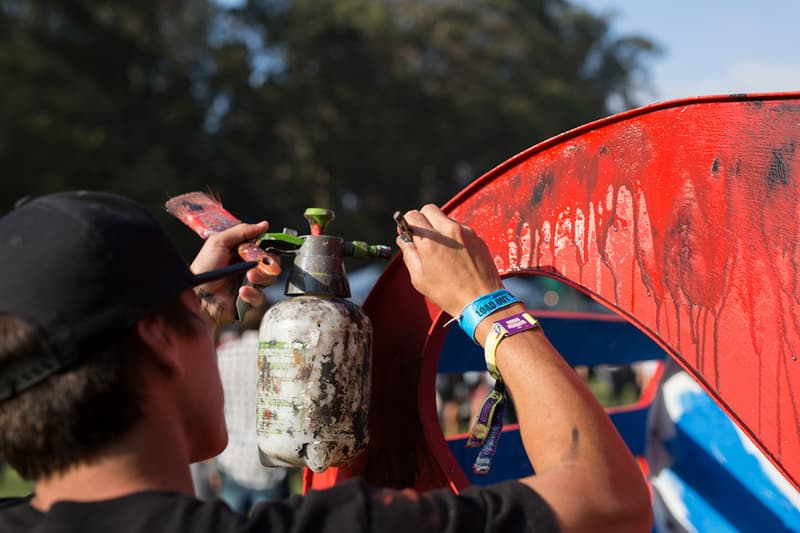 13 of 16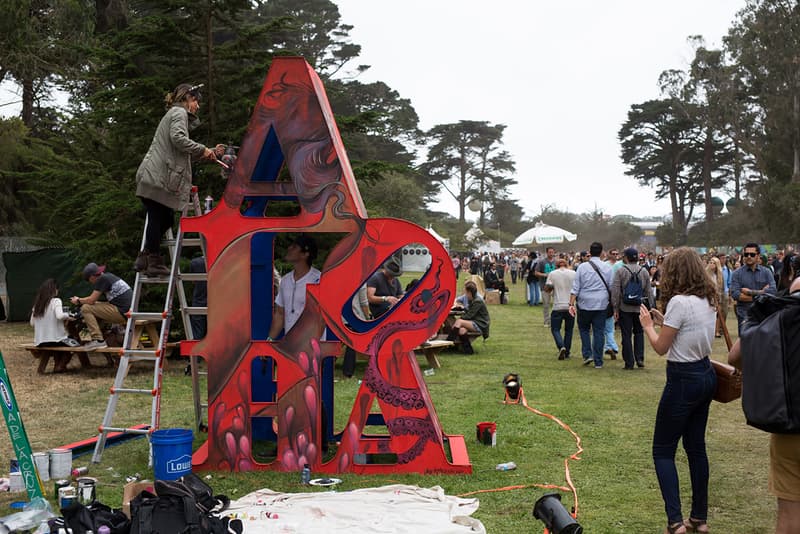 14 of 16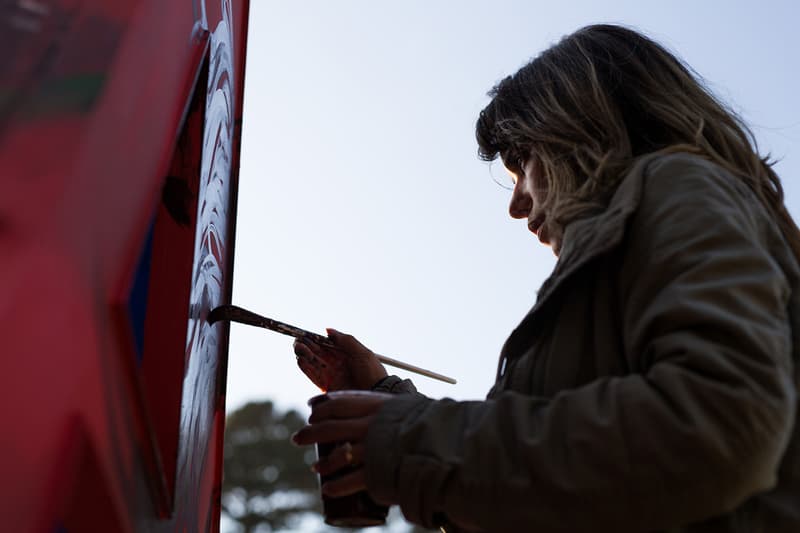 15 of 16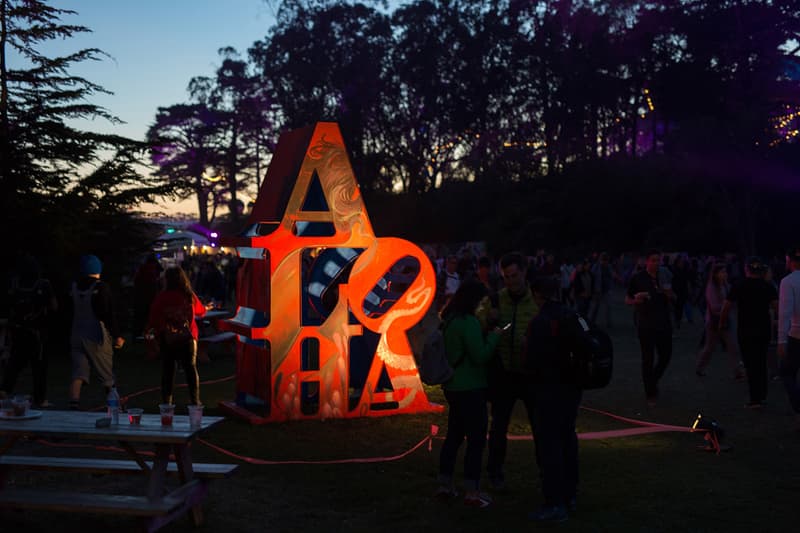 16 of 16
San Francisco recently hosted the Outside Lands art and music festival this past week, welcoming artists Kamea Hadar, Tatiana Suarez, Apex, Sam Flores, Lolo YS, Kristin Farr, Greg Mike and many more to perform live art installations for the more than 200,000 attendees who came to enjoy music performances by the likes of Elton John, The Black Keys, Kendrick Lamar and Sam Smith.
Kamea Hadar, a resident artist at POW! WOW! Hawaii, unveiled a beautiful ten foot-high sculptural installation titled Aloha, which resembles Robert Indiana's famous Love sculpture as seen in Philadelphia and New York City, but with a Hawaiian twist. By blending pop art themes with her ethnic Hawaiian roots, Hadar's piece pushes forth a new type of reappropriated culture. About the Olukai Shoes-sponsored piece, Hawaiian-born Hadar had to say this:
"The word Aloha in the Hawaiian language means "hello," "goodbye" and most importantly "love"… The literal meaning of aloha is "the presence of breath" or "the breath of life." It comes from "Alo," meaning presence, front and face, and "ha," meaning breath. The traditional greeting in Hawaii was to touch foreheads and exchange each other's breath. This is why instead of closed block letters the piece has two sides or two opposing faces that are joined by an open construction that allows you to see through and inside but most importantly lets air flow through the piece."
Look out for Tatiana, Kamea, Amandalyn and Apex's live painting sessions at KAABOO Del Mar festival in San Diego September 18-20.