MIDNIGHT STUDIOS' Shane Gonzales Talks Instagram, A$AP Rocky and Punk
The 20-year-old designer making influential friends in high places.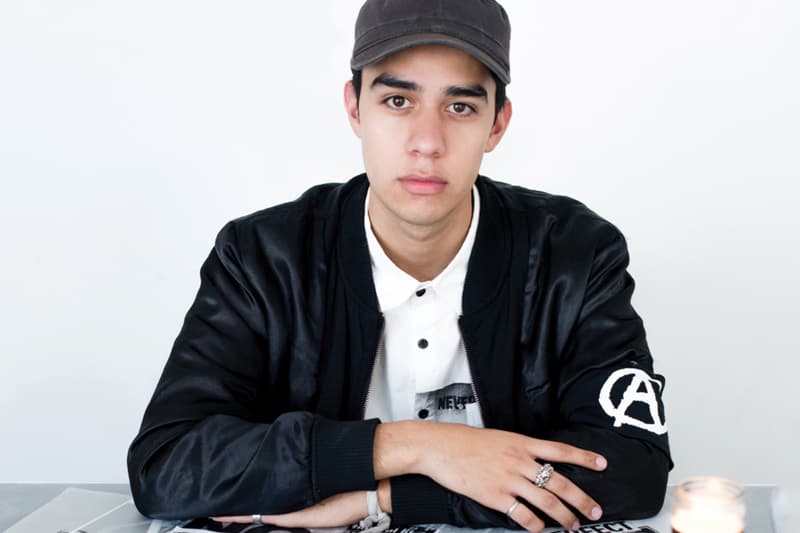 "That was a connection built through Ian Connor. Rocky needed some help with design and direction for his new album, and Ian brought me to the table" says Shane Gonzales on how his "Empty Places" T-shirt appeared in the music video for "Lord Pretty Flacko Jodye 2." "We went to New York, and then after a couple months of knowing him, he showed Rocky what Midnight was and told him what it was about. He instantly became a fan of it and wanted a couple pieces." Gonzales, still only 20 years old and fresh off the back of dropping his debut collection opened up about this burgeoning relationship and more in a frank and detailed chat with Complex. "I got into punk music from old Tony Hawk Pro Skater game soundtracks," he adds on the punk influence prevalent in his work and social media output, "The Sex Pistols were on the first couple ones, Dead Kennedys and the Adicts were on American Wasteland—all that stuff was on there. So that's how I picked up on punk. That's what I grew up on, those soundtracks." Head to Complex to read more and check out more of Gonzales's work at MIDNIGHT STUDIOS' website.