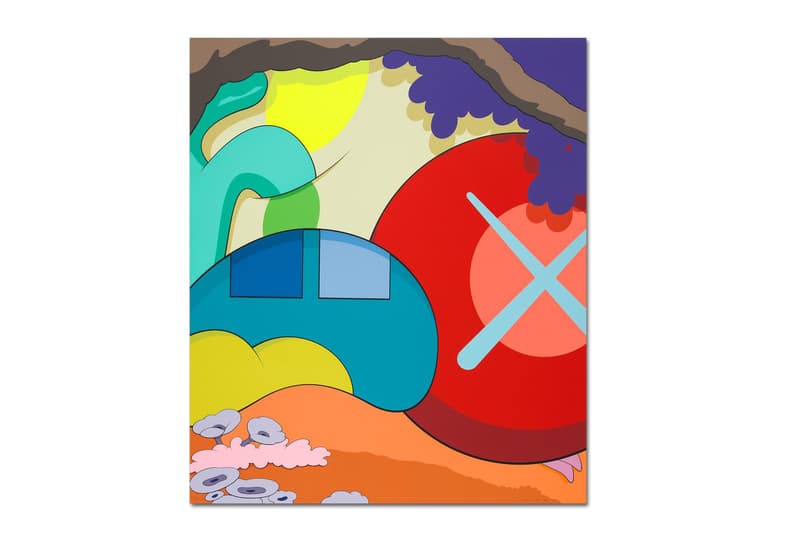 KAWS 'You Should Know I Know' Limited-Edition Print
KAWS releases a must-have new print for collectors.
---
Although he's had a busy year in terms of public displays – what with new exhibitions at Amsterdam's ArtZuid Fair and in Shanghai – we haven't had the opportunity to take home a new print from KAWS since last year's Presenting The Past print. Here KAWS sneaks up on us by teaming up with home area shop Pace Prints. The historic New York City-based printer will play the exclusive home to KAWS' latest work, dubbed You Should Know I Know. The print makes ample use of tonal colors and posits shapes familiar within KAWS' design language – although the overall impression here is abstract. With KAWS transitioning into a new identity as an artist, this limited print (capped at just 250 editions) is a must-have for street art collectors. Pace Prints has announced that it will only accept orders on the day of August 12, so stay tuned to the gallery's site for details.
Pace Prints
521 W. 26th St.
New York, NY 10001