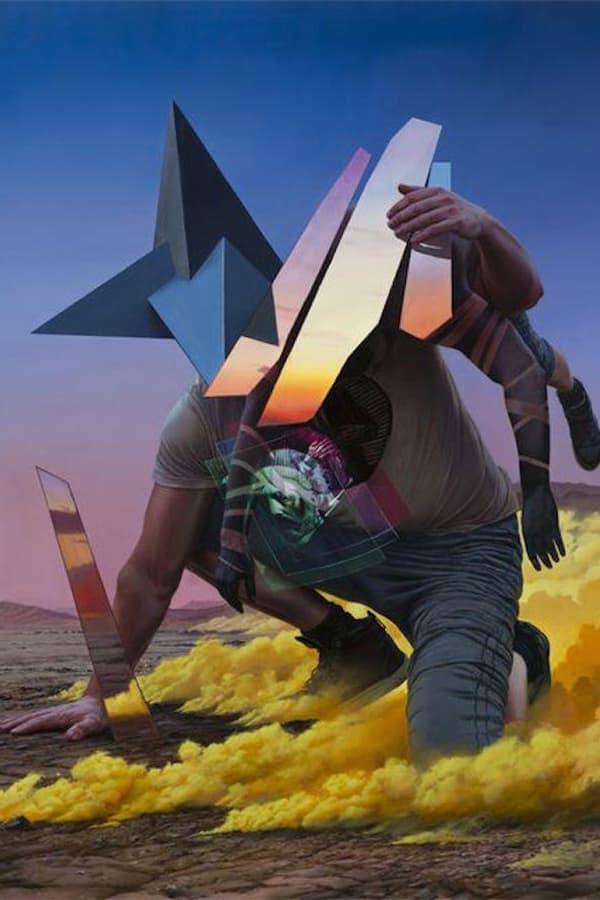 Instagram's Growing Role in the Art Market
'The New York Times' examines the way in which Instagram is changing the art market.
---
It's no secret that the meteoric rise of Instagram has been hugely influential on the art market in recent years. Back in April actor Pierce Brosnan visited the Phillips auction house showroom in London, snapping a selfie in front of Marc Newson's aluminum chaise "Lockheed Lounge" before posting it to his feed with the words "let the bidding commence"; later that very week, the piece broke the world auction record for a design object, ultimately going for a cool £2.4 million GBP (approximately $3.7 million USD). Just one month before that, Leonardo DiCaprio scooped up emerging artist Jean-Pierre Roy's Nachlass (pictured) from the PULSE New York Contemporary Art Fair via telephone after seeing it on the social media platform. As The New York Times notes, examples like this aren't few and far between: Instagram has become "the social media platform of choice for many contemporary artists, galleries, auction houses and art collectors, who use it to promote art that they are selling and to offer a behind-the-scenes look in art studios, auction houses and art fairs."
Said Phillips director of digital strategy Megan Newcome of the record-setting Marc Newson sale:
It's hard to make a direct correlation between Pierce Instagramming us and the world record, but certainly it made the lounger more desirable. It was a very exciting sale; we had phone bidders, people bidding online, and there was a lot of excitement around that piece in the auction room. Thanks, Pierce, for the shout out.
For more on the emergence of Instagram's influence, check out Nina Siegal's piece over at The New York Times' website in its entirety.