A Look at the Positive Beginnings Behind Belief NYC
With a mantra promoting positivity, BREAKS Magazine speaks with the label's co-founder.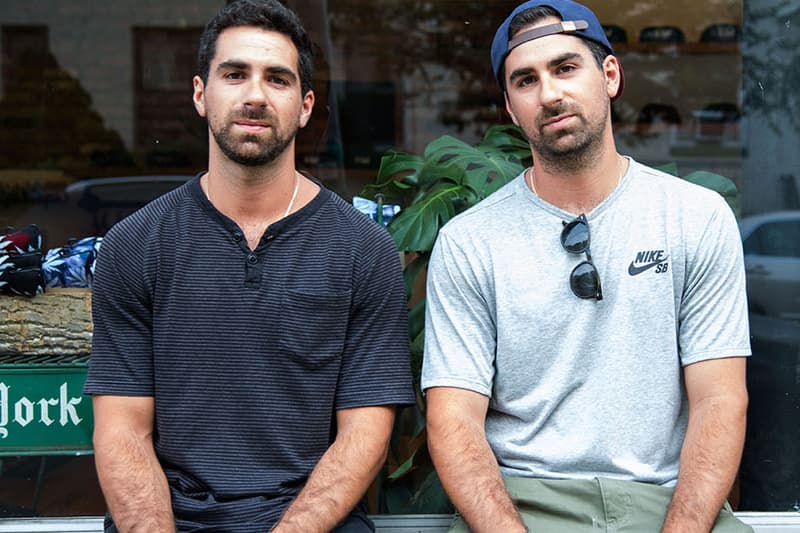 Belief NYC was founded when three friends realized that the Astoria area in Queens didn't have one decent skate shop. And as if serendipitous, a new skate park was opening in the area, so the entire plan came naturally. The retail store and brand has always followed a mantra of positivity in its pursuits, a mentality which seeps through in the brand's buoyant designs. With an aim to "enroll our community into a positive and productive lifestyle," Belief has created a functional label that doesn't forgo functionality for a style. Head over to Breaks Magazine to read the entire interview, and check out Belief NYC's latest offerings over at the HYPEBEAST Store.
Your store mantra 'Ever Upward' is related to your aim to "enroll our community into a positive and productive lifestyle" – can you explain more about how you guys go about doing that?

It's really just a mentality that we have. We wanted to create a brand that signified and embodied life in a positive aspect. We believe that you can achieve anything you set your mind to – if you are passionate about it. Everyone should be reminded of that from time to time.

The New York State Motto is "Excelsior" which means "Ever Upward". That's what the NYC hustle is all about – always growing and moving towards the next step. I love seeing subliminal positive messages around the city and always take note of the MTA Slogan "Improving, non-stop" when I'm traveling through the subway system.

Does your skate team fit in with this mantra too?

For sure. In general I think we gravitate towards positive, productive people and have gained a majority of our inspiration through them. The best thing to come out of Belief is the family we've created along the way. Without their help we wouldn't be where we are.

Do you think more entities in skateboarding should be promoting positivity rather than the sly cynicism many are adopting these days?

That's a good question. I can't speak for anyone else and their success, I just believe that giving people a positive push in the right direction when possible will make a bigger impact. So that's what we try to do, in and outside of our business.