Wearable Cuff Makes Sure You Never Lose Your Earphones Again
Also serves as sleek jewelry.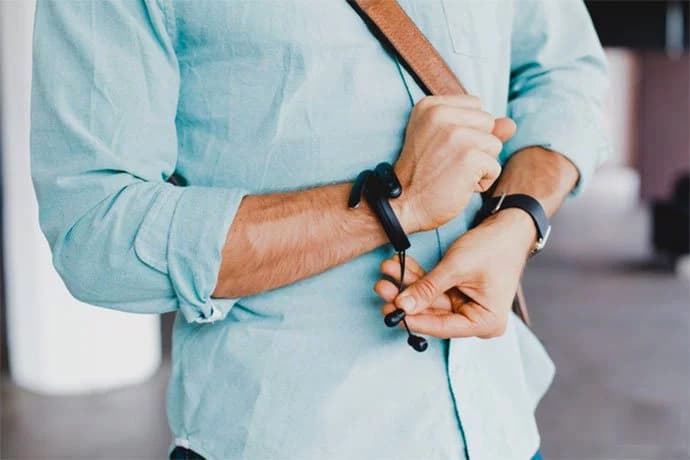 While the wearables market is booming with the likes of watches and fitness trackers, HELIX is taking a step back by turning something you already bring along with you into a wearable accessory — earphones. According to research from PR Newswire, people use earphones for up for four hours per day, with many of us owning three or more pairs. However, one of the biggest challenges with headphones is forgetting to bring one along or having to untangle its mess of a wire. Therefore, HELIX fuses on the go access, convenience and sleek design to create a functional and simple cuff bracelet with a pair of bluetooth earphones hidden inside. Learn more over at its Kickstarter page here.