Mlle Hipolyte Recreates a Tropical Jungle With Hand-Cut Paper
Lush jungle forestry and tropical animals recreated with hand-cut paper pieces.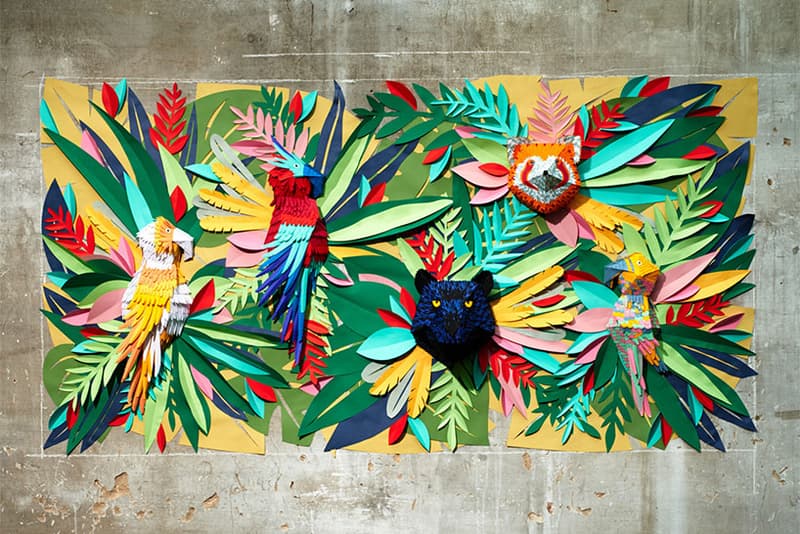 1 of 6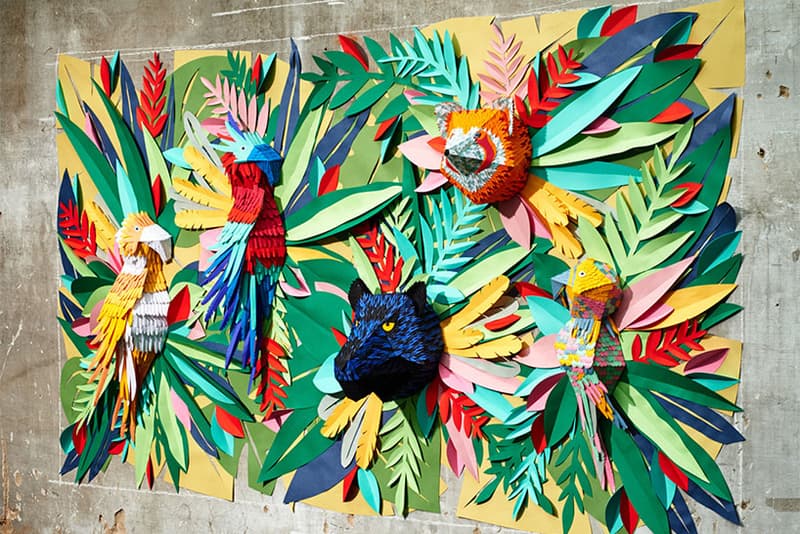 2 of 6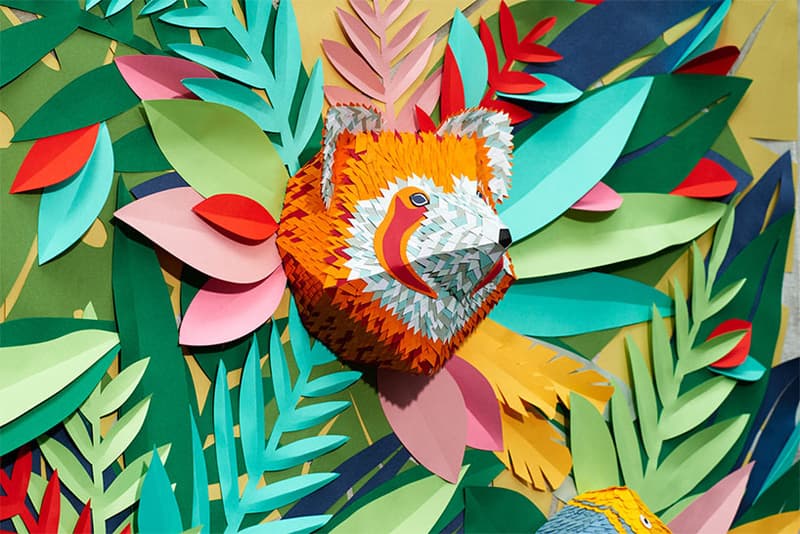 3 of 6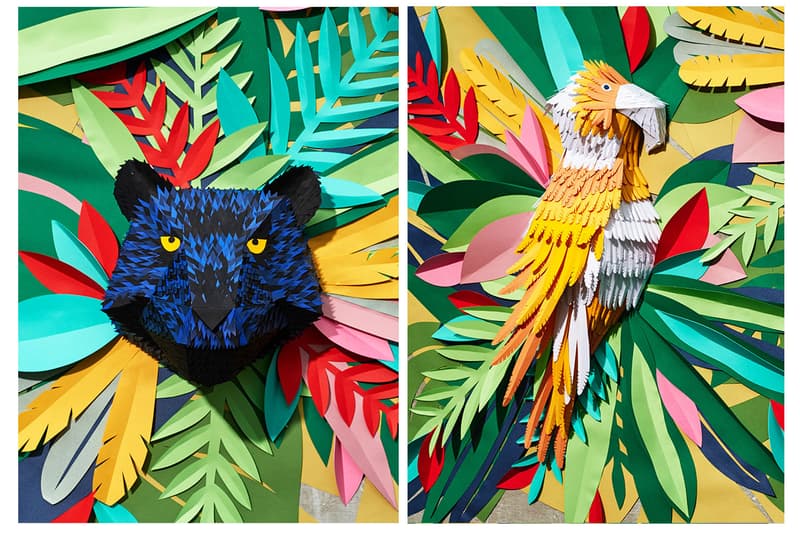 4 of 6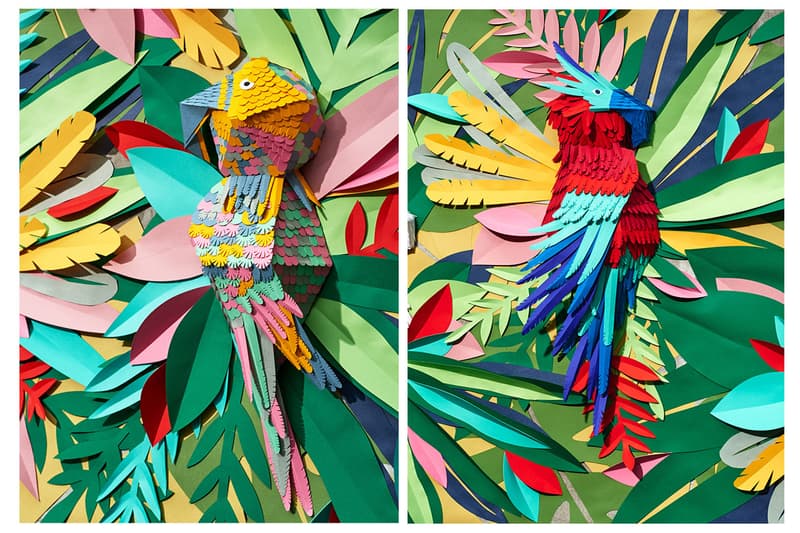 5 of 6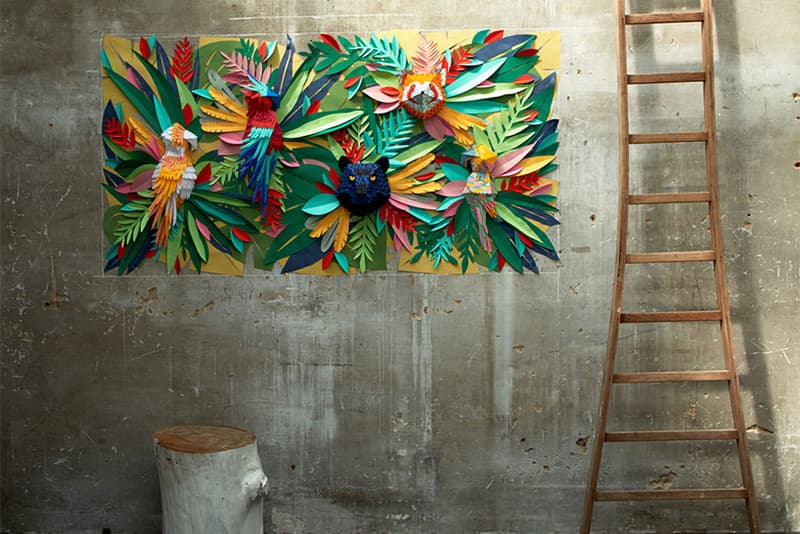 6 of 6
French artist and paper designer Mlle Hipolyte has recreated a tropical jungle, using a colorful array of hand-cut paper. The pieces emulate botanical life and greenery found in a rainforest environment, with large and elaborate leaf designs carefully placed throughout the composition. The artwork uses layers of lush and vibrant colors for its background, spotlighting a few precisely crafted kirigami animal figures which include a red panda, panther and three birds. Hipolyte spent two weeks to complete the mural, using only paper scraps.