How Phil Knight Turned Nike Into the Biggest Sportswear Brand in the World
Pivotal choices and smart moves, Knight leaves behind a legacy.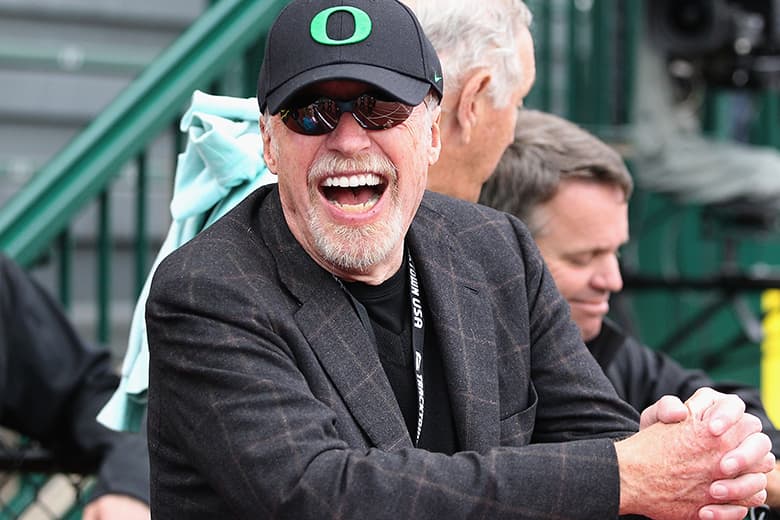 For the first time since its inception, Nike will be left without the men who built the company. Following Phil Knight's resignation from his role as chairman and Bill Bowerman's passing in 1999, the two co-founders will be leaving Nike completely in others' hands. With a storied legacy building the biggest sportswear brand in the world today, Quartz looks into what Knight brought to the table. Head over to Quartz to read a collection of instances where Knight's moves and choices led to such success.
As much as a company, Knight built and maintained a brand that is now recognized as one of the most valuable in the world. He reportedly proclaimed once that he wasn't in the shoe business; he was in the entertainment business. That mindset drove the creative marketing that has led Nike to make some of the most memorable slogans and ad campaigns in history.
It often fell to Knight to guide and protect the Nike brand through scandals, such as the revelations in the mid-1990s that many Nike products were made in sweatshops using child labor. It was also Knight, with prodding from Nike consultant Sonny Vaccaro, who recognized the promotional promise of a young Michael Jordan and launched a collaboration that redefined sportswear—Air Jordans.