Chris Stamp on Introducing Luxury to PUMA's Athletic Archive
The mastermind behind STAMPD opens up about a debut collaboration with Puma.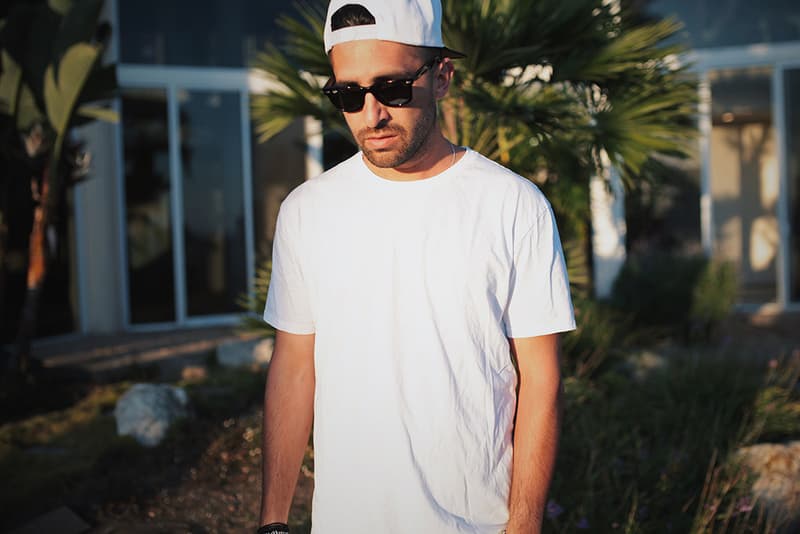 1 of 8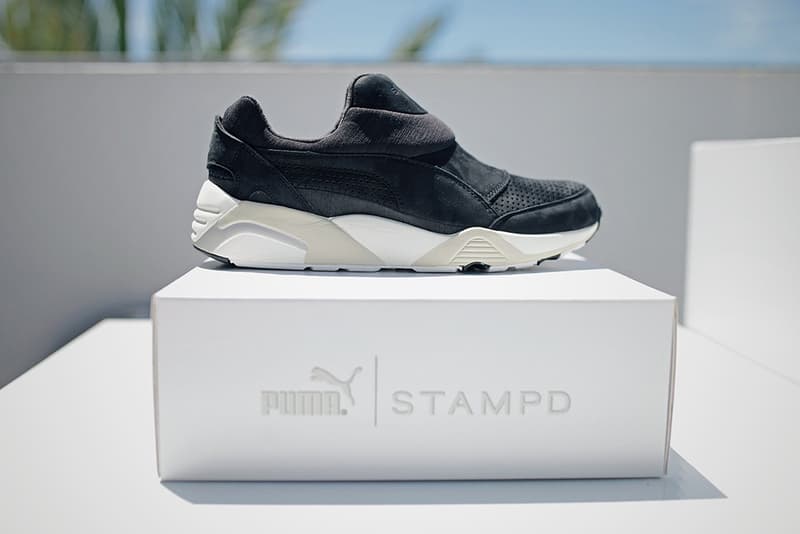 2 of 8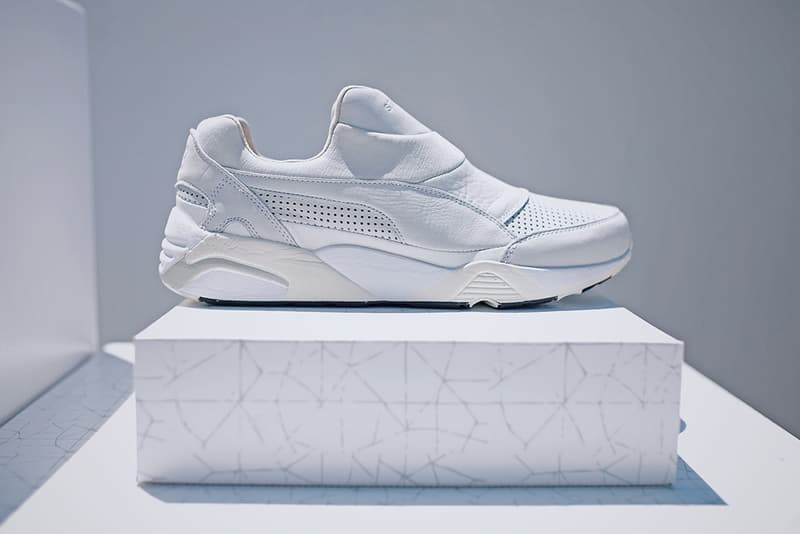 3 of 8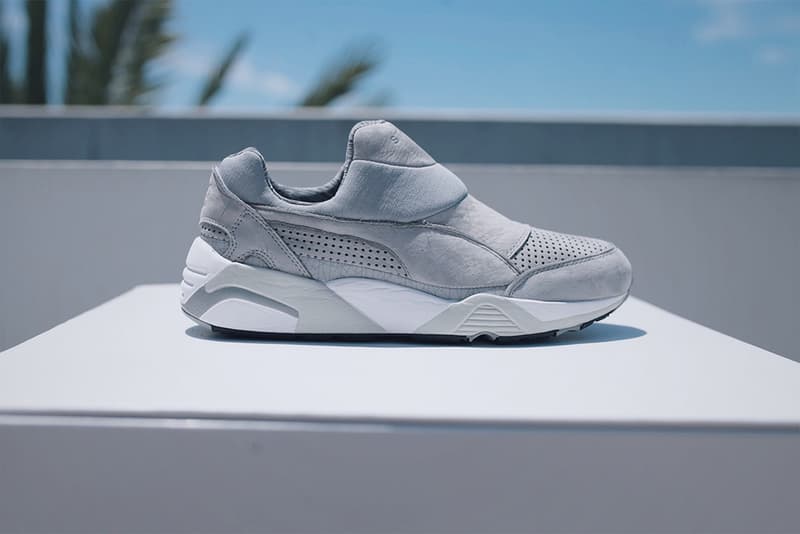 4 of 8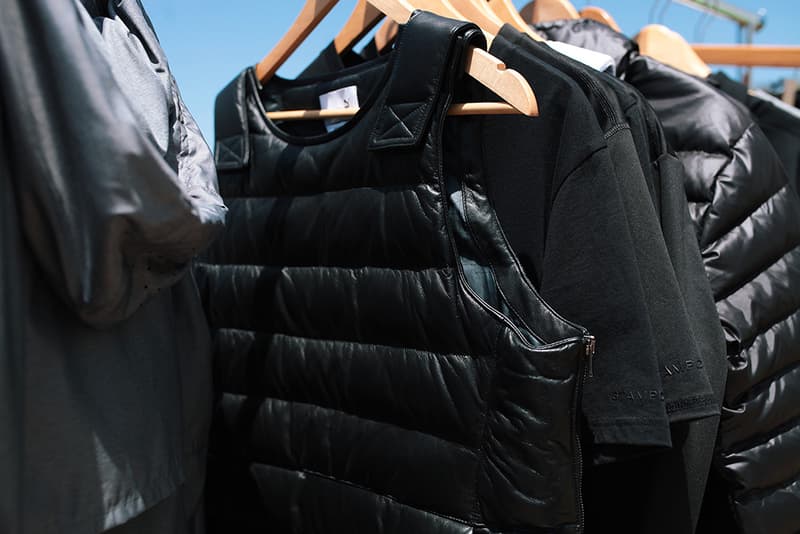 5 of 8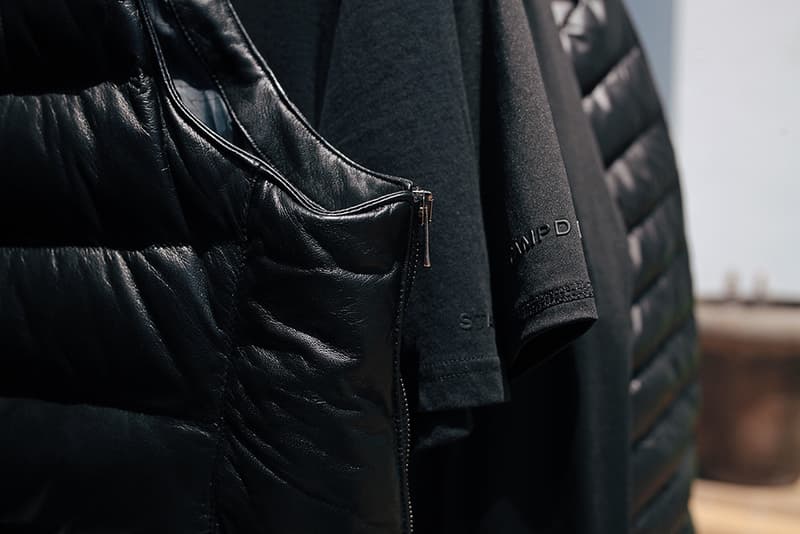 6 of 8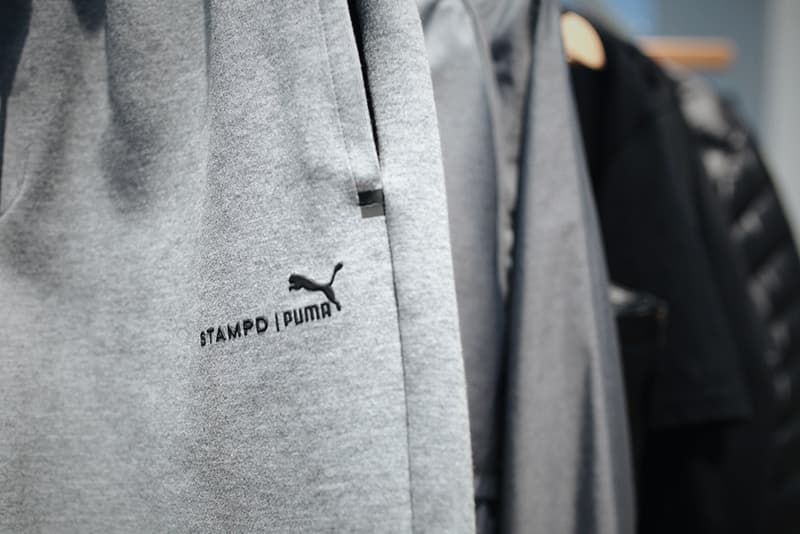 7 of 8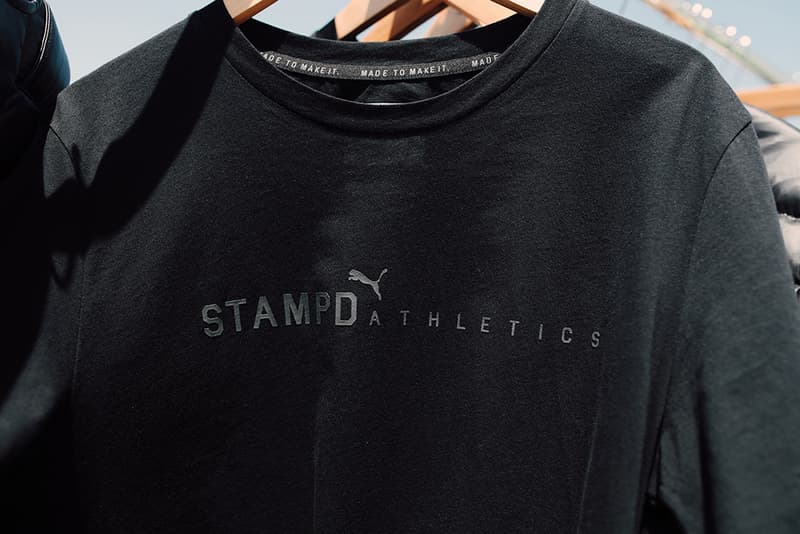 8 of 8
We sat down with the man behind LA-based streetwear stalwart Stampd to talk about the brand's debut collaborative collection with German sportswear giant PUMA. A neat collection of sports-inspired apparel and two unique sneaker silhouettes, Stampd Athletics Collection by PUMA was unveiled this weekend in Los Angeles, where we got Chris Stamp to open up about the creative process, the importance of quality materials and how he foresees the relationship between the two brand's developing.
Can you introduce the collaboration?
This is the first season that we are going to be working with PUMA. The opportunity to work with them came up a few years ago through a good friend of mine who works in the lifestyle department, we met in Paris and we kept in contact. In September of 2013 he was like, "I think we're ready to do something. We want to do something in L.A. with the aesthetic that you guys are pushing. What would you like to do?." I wanted to take the opportunity to give our guy the athletic version of what we kinda do inline.So, that's where Stampd Athletics by PUMA was birthed. The thought behind the collection is utilizing PUMA for their execution with fabrication and being able to source just about any fabric, being able to create any trim from scratch and taking our silhouettes, our color palette and vibe and meshing the two. This is the beginning of it.
So, before you actually produced the products themselves, how did you envision the fit between the two brands for this collection?
Rather than us just doing one shoe, or just something not fully encompassing the vibe of both brands, I wanted to give our guy the opportunity to wear something in and out of an athletic environment. Where they could still feel like it is a special piece. I wanted it to work in the Stampd vein, but you can be comfortable working out in it at Equinox, or you can go running in it, or you can be in your car on the way to go surfing at the beach and its still comfortable.
---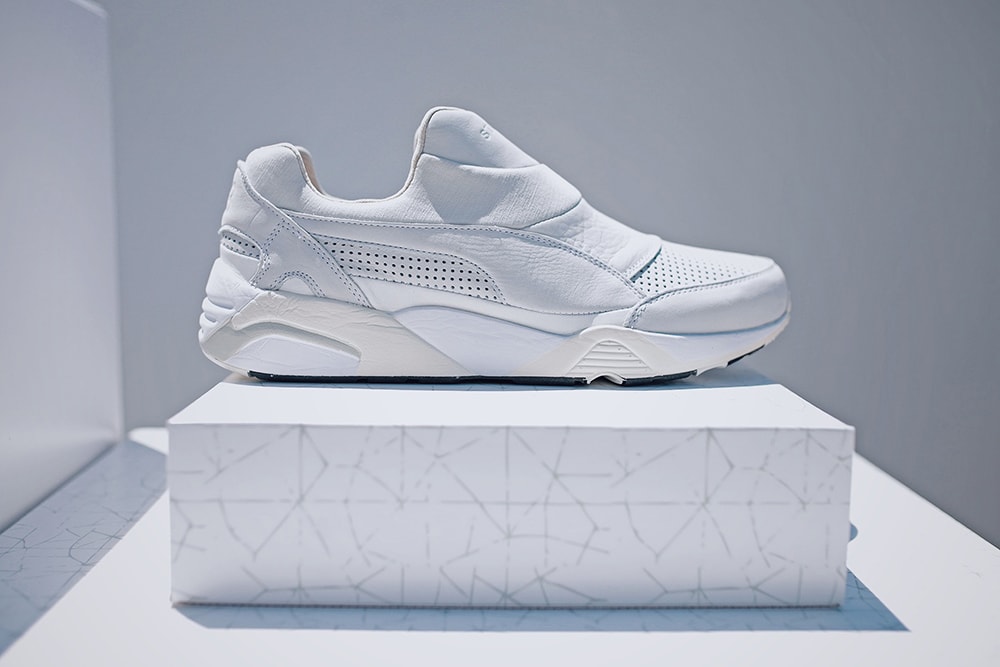 "Essentially, this silhouette is the Disc without the disc."
---
What was the creative process like working with PUMA this time around?
Super seamless. Their creative team is really rad to work with. The first season we went out to their offices in London and designed it there. We have already designed three collections with them, the second was designed in Tokyo and the third in Germany. It gets easier. You know what it's like, you get to know the team, what they are trying to get out of it, what we are trying to get out of it and the synergy between the two.
What has the reception been to the collection so far?
I think we have gotten really good feedback from pretty much everyone that we have shown it to. I know for PUMA, from a global standpoint, and the stores that they have been selling it into it has been doing really well. Even for the first release of the R698, direct through our store, it sold out in like a day. So it's good.
What's your own personal comment on the design of the shoe itself?
I've known about the disc forever, it's one of the shoes they had been working on, and we're kinda pioneers in that element of bringing plastic and combining it with easier to wear neoprene. For my own aesthetic though I always thought it was a little heavy, so I wanted to do something that was a little more simplified. Essentially, this silhouette is the disc without the disc. I just wanted to make sure we utilized luxury fabrics, to ensure it felt elevated and then the same as we did with the R698, we simplified the upper and used really nice premium nubuck, neoprene and leathers, go tonal with the color palette and I think it came out pretty rad.
---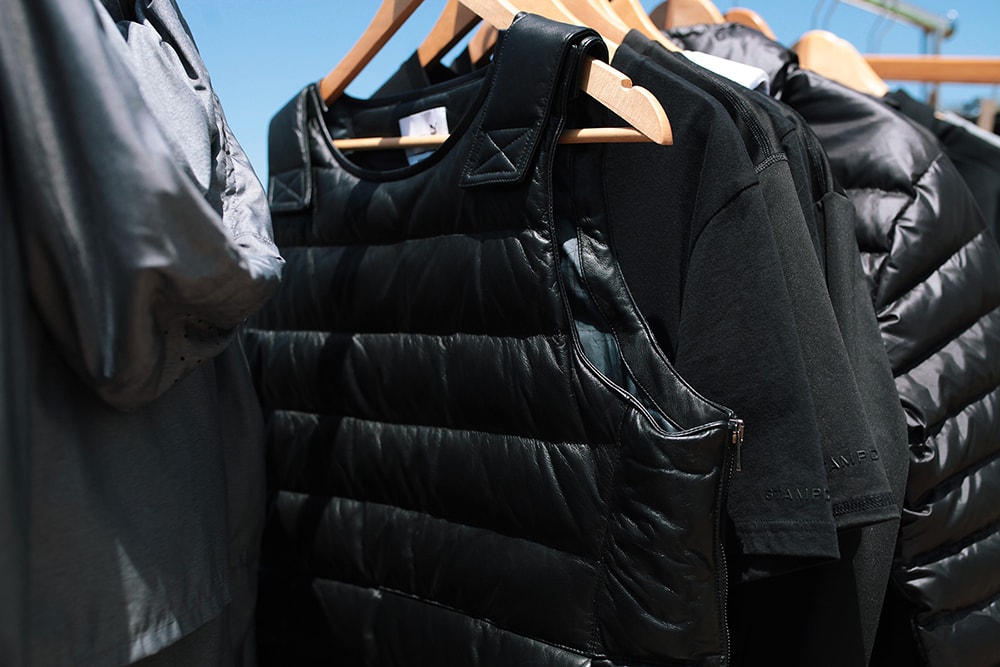 "We wanted to speak back to what our customer knows us for and what they're used to buying."
---
Tell us about the apparel for the collection.
So for the apparel, we started with a monochromatic color palette and we wanted to speak back to that, in terms of what our customer knows us for and what they're used to buying into. Again, Puma's access to athletic fabrics and really good construction allowed us to just use some of our silhouettes for t-shirts, jackets, shorts and hoodies. We found a medium of what Puma has in line and what we have in line and still went with elongated t-shirts, but made out of like a high-performance material, the sweats were made a bit skinnier and cropped, we did a couple of limited edition pieces like the leather vest that was made in Italy. The idea was to give our guys something cool to wear in an athletic environment, so he doesn't have to wear the run-of-the-mill, mass-market stuff that is out there at the moment.
How was the curation, selecting the items that you wanted to work with? Was that from your side or PUMA's side?
That was our side. They kind of have a line plan of what they want to get, how many styles per season, what they're looking at skew-wise and then based on that we were really able to cater for our customers. All of the details were pretty much dependent on us.
What is the future of your relationship with PUMA?
It's an open-ended relationship. We have designed up to three collections and we keep pushing the boundaries and it keeps getting better with every collection, so there isn't really an ending point. We don't really know. It's just been organic and creative and as long as we stay on the same page I can see it going on for some more seasons.
Check out the full Stamp'd Athletics Collection by PUMA here and shop the collection online and in stores worldwide now.