Check out Every Suit Batman Has Ever Worn on Screen
76 years of the Batsuit.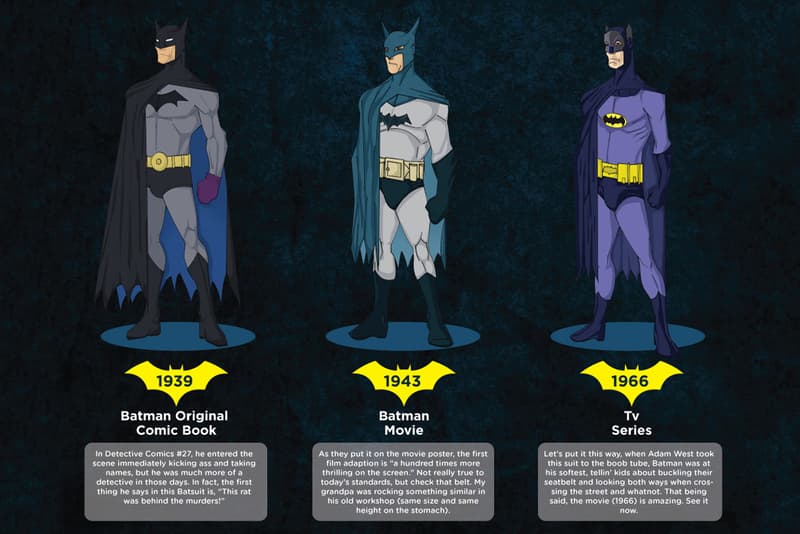 1 of 4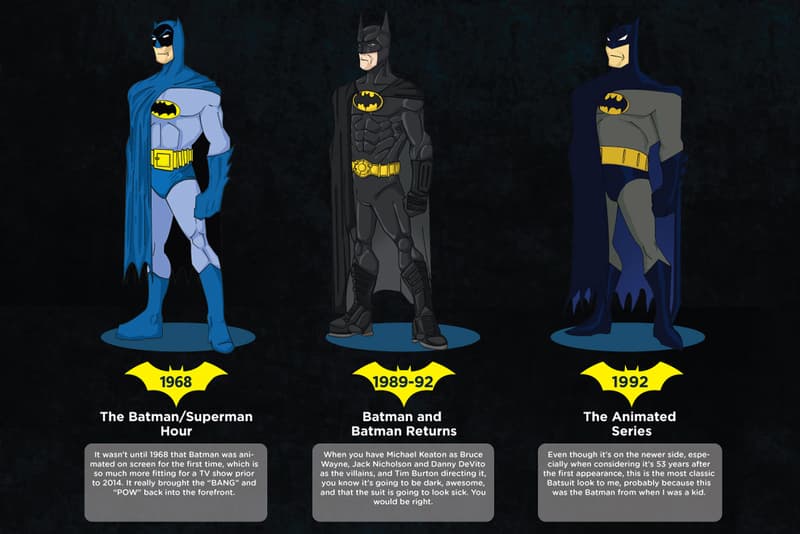 2 of 4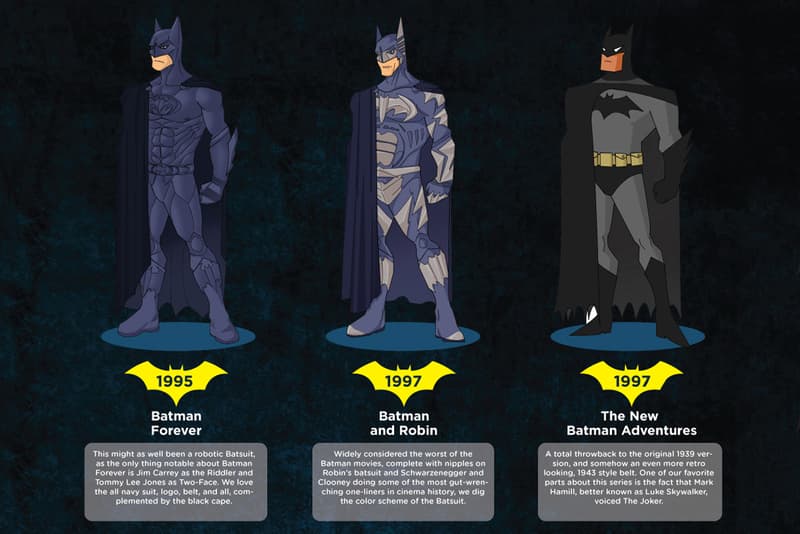 3 of 4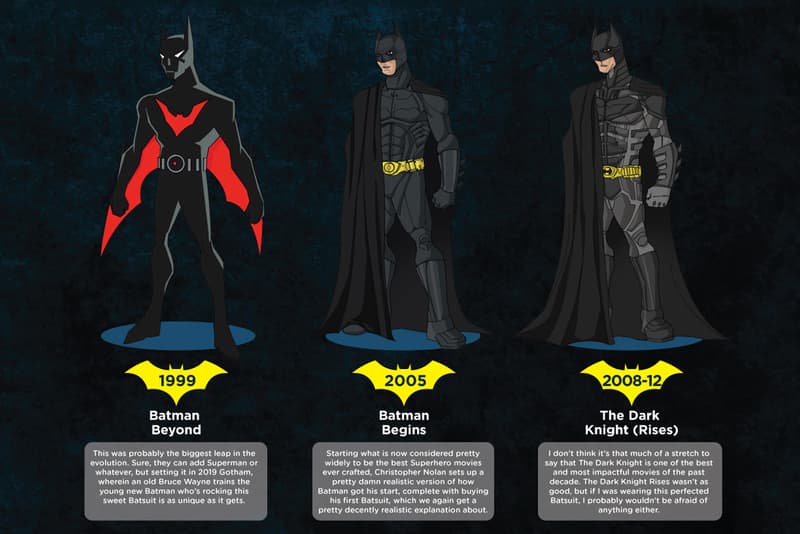 4 of 4
As the anticipation for Ben Affleck's take on the caped crusader heats up, Fashion Stork has taken a moment to reflect upon the extensive range of Batman outfits that have graced our screens over the years. From Lewis Wilson to Christian Bale, the Batsuit has undergone several wholesale transformations and Gotham's finest's attire will undoubtedly evolve again when Affleck pulls on the vulcanized rubber next year. For now though, check out the images above and reflect upon 76 years of the Dark Knight's dark attire.