Slashed Sofa and Ottoman by Charlotte Kingsnorth
A bold slash highlights these plush creations from London-based industrial designer Charlotte Kingsnorth.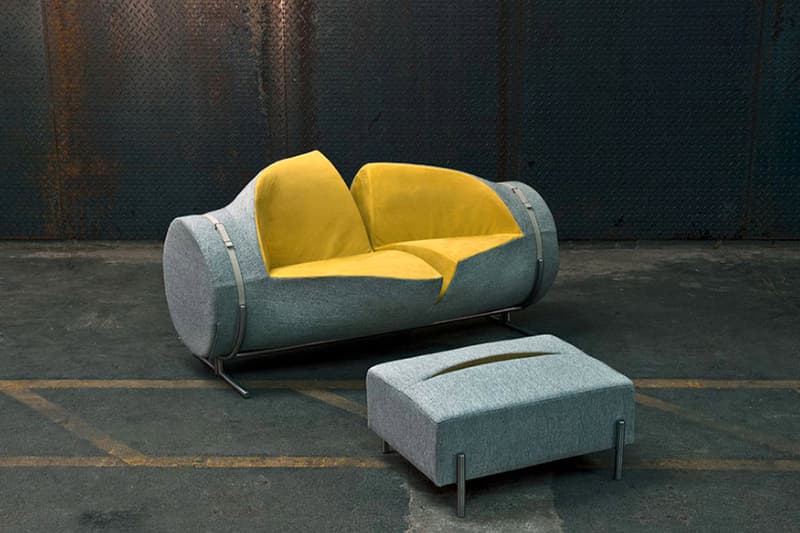 Known for her preoccupation in materiality and biomorphic forms, acclaimed London-based industrial designer Charlotte Kingsnorth has made available on her more noteworthy pieces: the Slashed Sofa and Ottoman. Having previously been displayed at the likes of Interiors UK back in 2013, the unique designs pair upholstered foam with stainless steel frames and look as though they were slashed open with a knife. Said Kingsnorth of the designs:
A bold slash lengthways with a knife reveals the hidden layers inside. An eruption, like a wound, changes the form in a permanent way. A new structure has been carved, which functions as a seat and ottoman.
Those interested can enquire about a purchase over at Kingsnorth's website.