Adrianne Ho Talks Fitness, Fashion and the Changing Lifestyle of a Model With STYLEPX
Sweat The Style's Adrianne Ho chats to STYLEPX about staying fit and fashionable in her increasingly hectic world.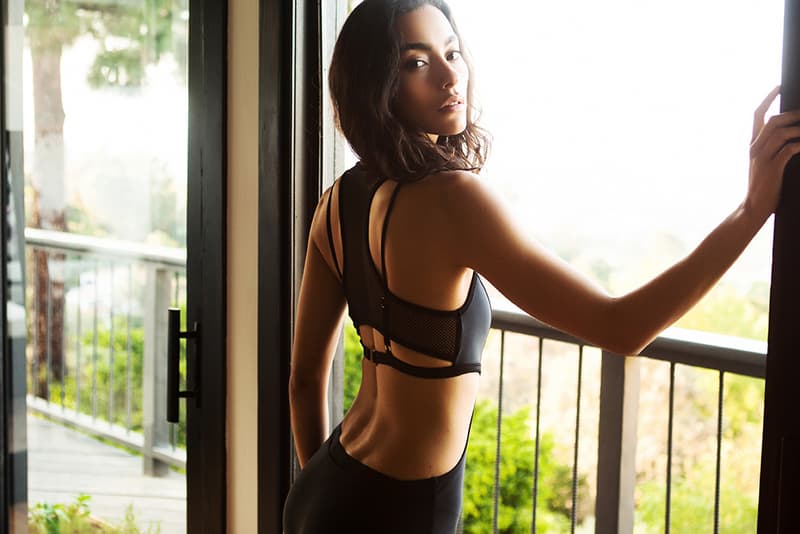 1 of 10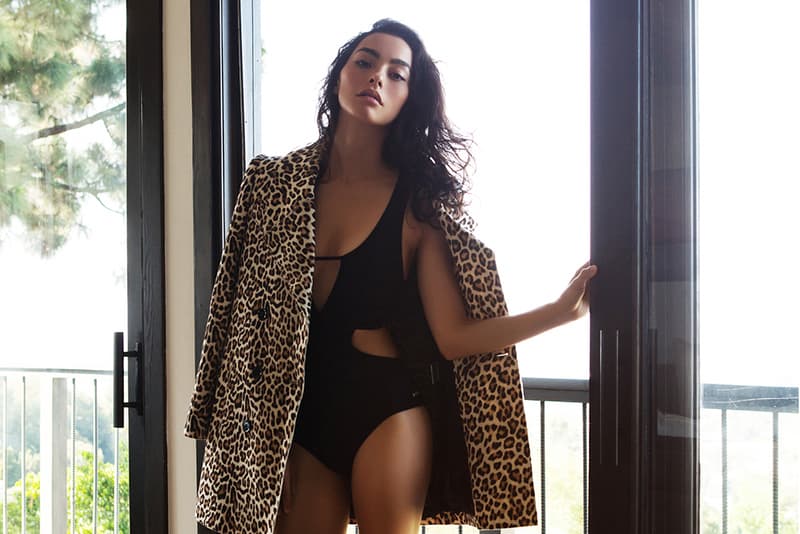 2 of 10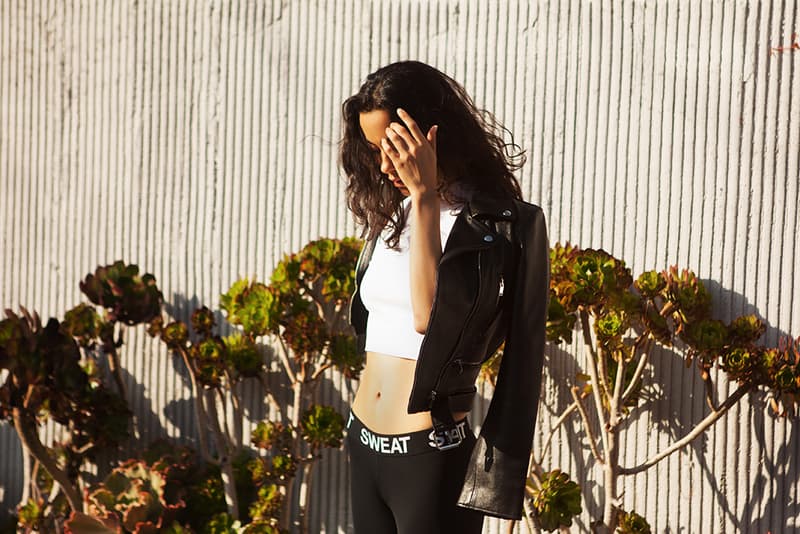 3 of 10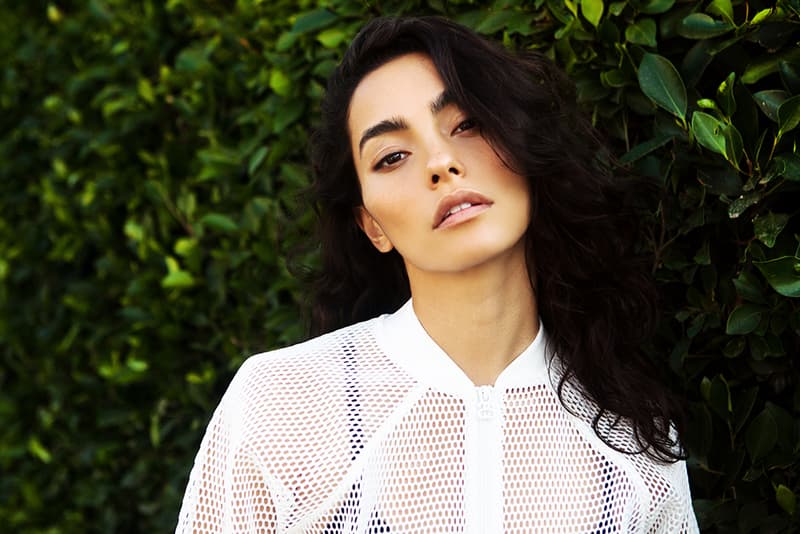 4 of 10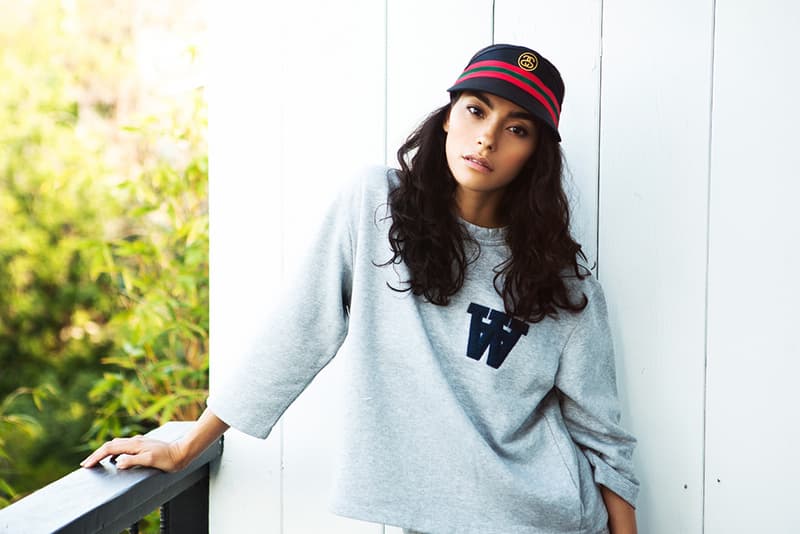 5 of 10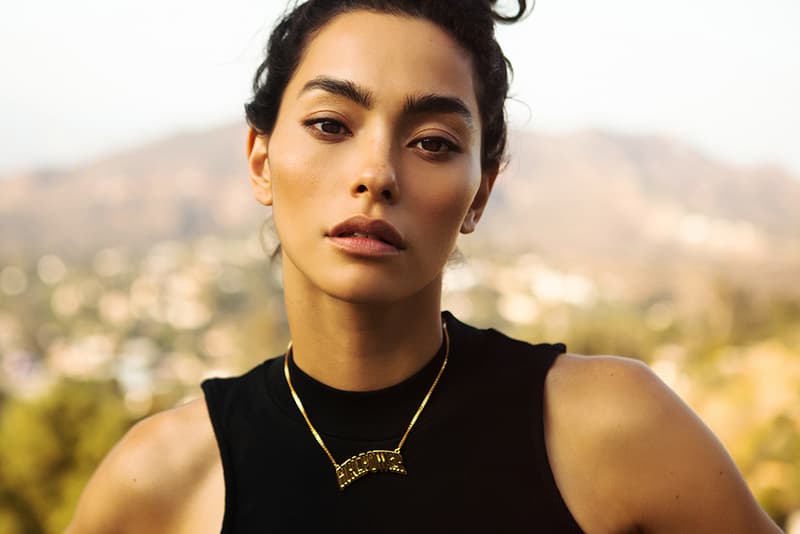 6 of 10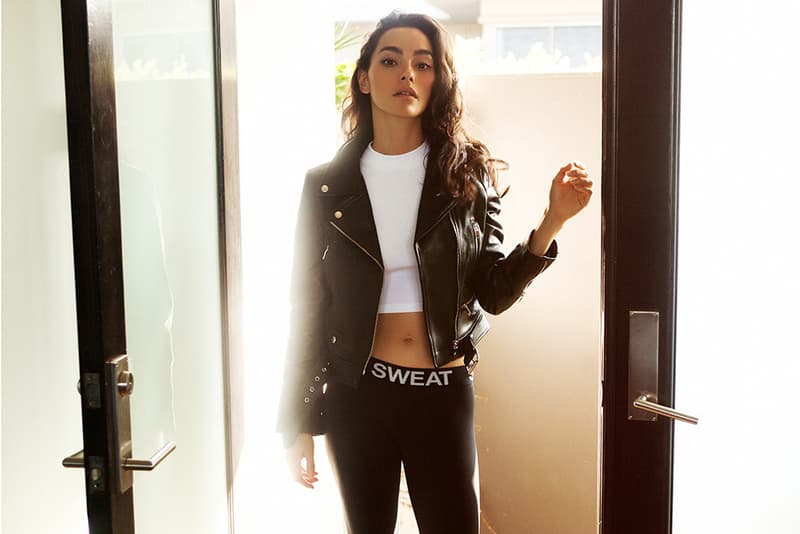 7 of 10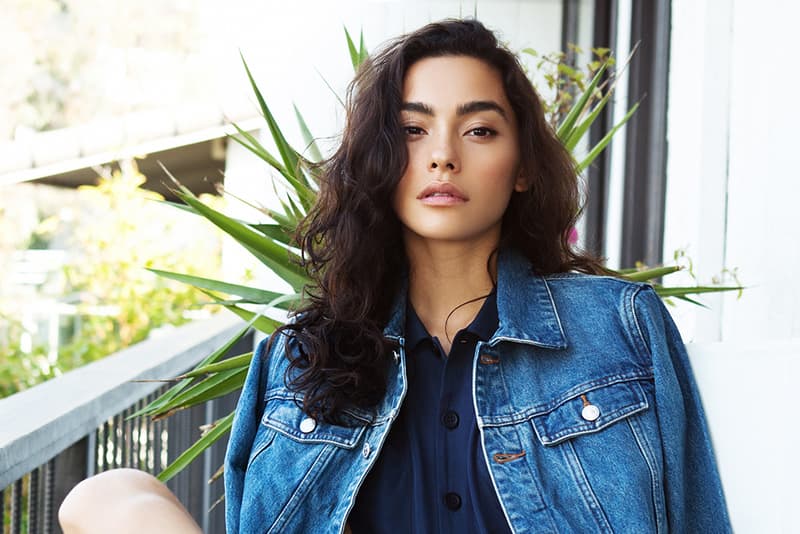 8 of 10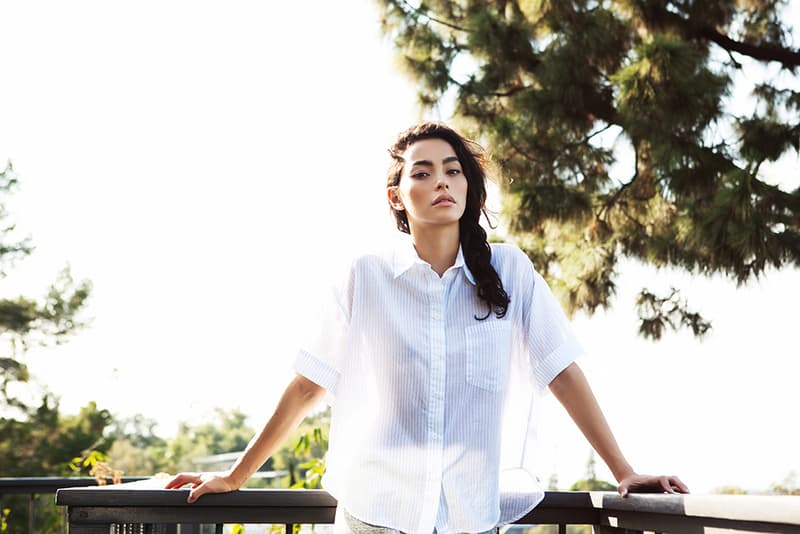 9 of 10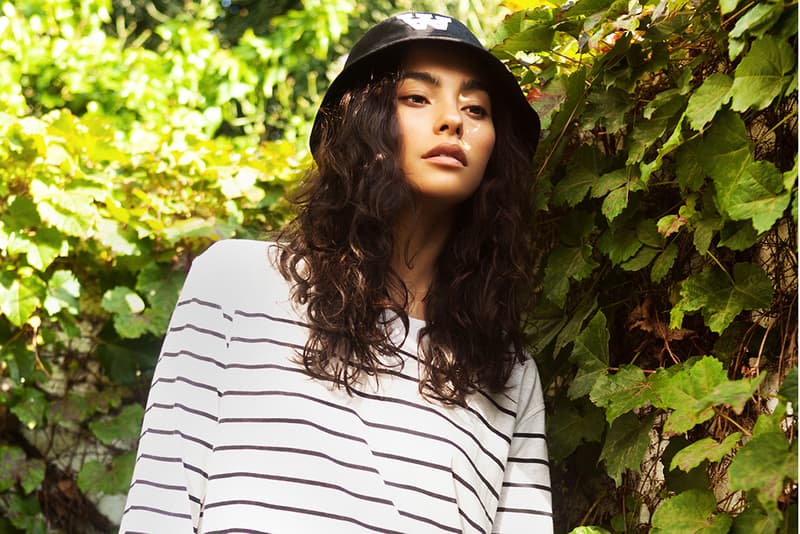 10 of 10
In the past decade the lifestyle of the model has changed drastically. The accessories and tropes of the '80s and '90s have disappeared, to be replaced by hip-hop yoga, cold-pressed green juice, and a fashionably fit closet to go with it. Adrianne Ho has taken the torch as the new face of the ever-changing industry, embracing the internet, social media and all the while evolving her own unique sense of street style, with a "Hypebeast" sensibility. In the last year alone Adrianne has worked with Nike, LVMH Moët Hennessy, Mercedes-Benz, American Express, Free People, New Balance, Reebok, Descente, Stance, Zico, Lululemon, Alo, Nordstrom and Target, using here influence and character to elevate and further illuminate these brands to a style-concious, young audience.
But what sets Ms. Ho apart from her peers is her entrepreneurial, do-it-yourself attitude that has been so important to youth culture through the ages.  Adrianne's Sweat The Style is the leading source for the new, modern outlook on an active lifestyle, a synthesis of aspiration and street. Part digital space, part media, part commerce, part production company; it's hard not to be impressed by the one stop shop's potential. Toronto-born Ho has now expanded into product, with a fashion-forward performance apparel brand named Sweat Crew releasing exclusively at retail Pacsun in August. If that wasn't enough, Sweat The Style is becoming a TV show and digital app with a thirteen-episode series set to explore Adrianne's taste in fitness, food, and culture across both coasts. StylePx caught up with he extremely busy, multi-talented model in the Hollywood Hills to get her perspective on all things sweat, donning some of her favorite STYLEPX pieces.
---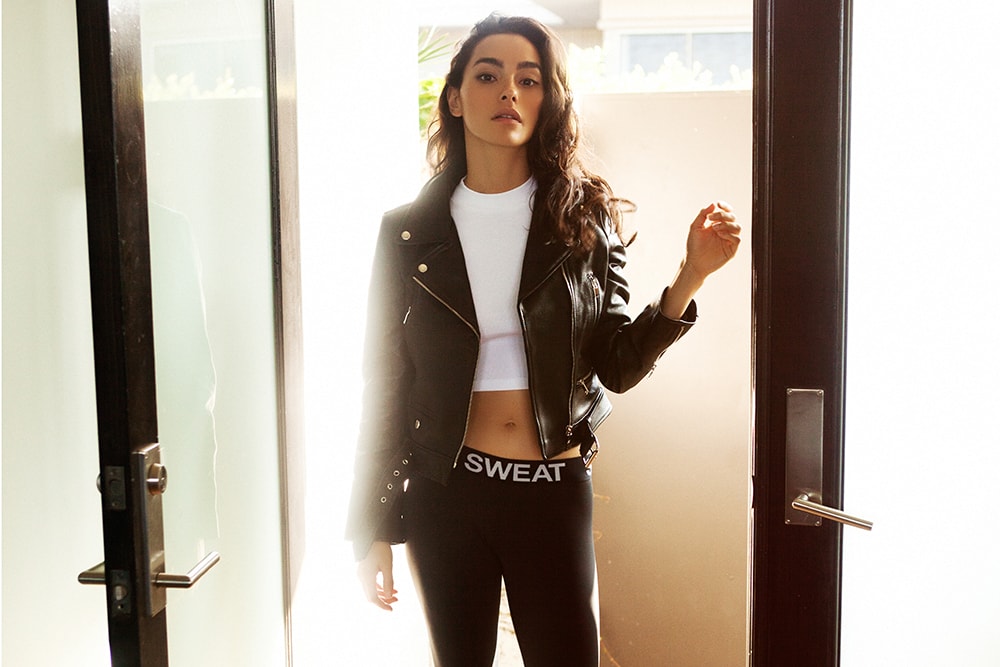 Today people are more conscious of health and are proud to maintain it by working out and eating healthy.
---
When did you originally catch the bug for fitness? Were you big into sports growing up?
I originally caught the bug for fitness when I started modeling. Coming from a French-Chinese background I love to eat rich food so naturally being active gave me the opportunity to balance that out. While I play tennis, run, and hike almost everyday, group fitness classes speak to my active lifestyle more than competitive sports. I love the fact that you can participate at all levels while staying in shape, learning new skills, and making friends.
The movement in women's health beyond just dieting but also fitness is taking off. What are the physical and psychological benefits of it all?
The physical benefits to movement and fitness are obvious; becoming stronger and healthier while preserving your youth, but the psychological benefits are more profound. For me exercise is a way of catharsis. Being able to sweat away all the built up stress and frustrations from daily life in the city while gaining strength, flexibility, and cardiovascular health. To me breaking a sweat is the natural reaction to accomplishing all these things, which led to the brand Sweat The Style.
What are some of your favorite exercises?
Anything that makes me sweat! I run everyday, even if it's a short distance and time because I can do it anywhere, for any amount of time, and don't have to depend on equipment or a trainer to do it. Cardio is especially important for me because I have asthma and I need to work to keep my cardiovascular system strong. I also love high intensity interval training because it keeps my body guessing and always pushes my limits.
How important/different is fitness on the West Coast relative to the East Coast?
Fitness is important on both coasts they just differ due to the difference in climate and city landscape. There are more opportunities to workout outside year round in California than in New York, while in New York there are a wide variety of fitness classes and studios that are closely situated to each other so you don't have to travel very far to try something new.
---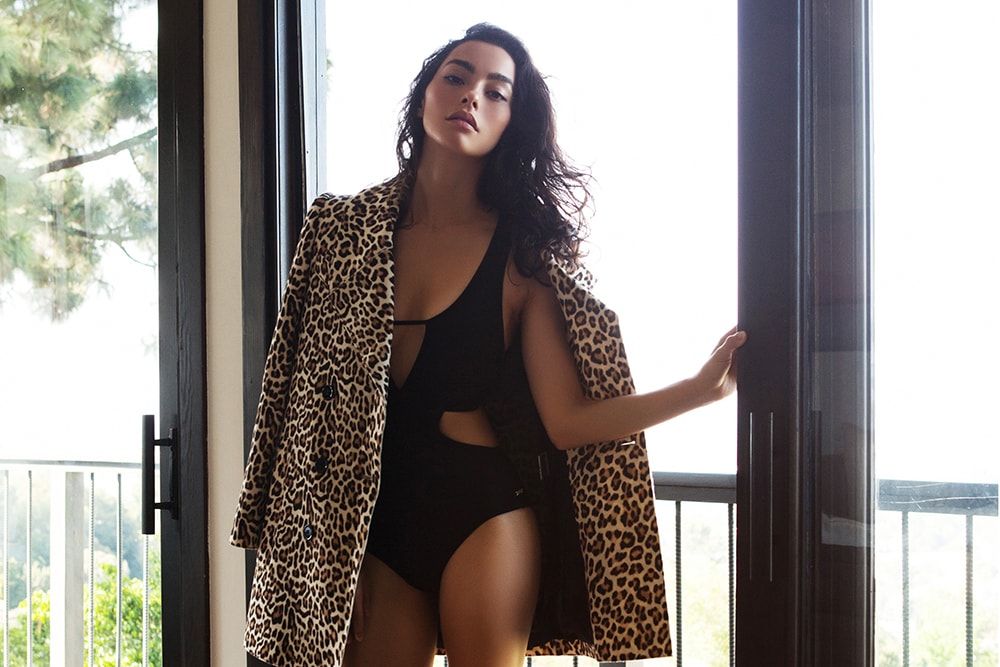 The more comfortable, protected, and motivated you are while you train the better the results will be.
---
How does fashion interplay with fitness before and now? What sort of pieces are you looking towards when working out?
Today people are more conscious of health and are proud to maintain it by working out and eating healthy. Fashion is simply a reaction to that cultural shift. I believe "active is the new casual" as people become more demanding on their clothing to keep up with their active lifestyle.
How important is performance apparel really?
Very important, the more comfortable, protected, and motivated you are while you train the better the results will be. You don't want to be worrying about your clothing when you're pushing physical boundaries. Performance apparel should keep you supported, at a comfortable temperature, and not get in your way. I think the concept of what "performance" apparel is and can be will evolve over time.
How did you overcome the initial hurdle of getting motivated to work out? What advice can you share for others that find it hard to start?
I just had to accept that it wasn't going to be easy or comfortable in the beginning but that was the only way my body was going to change and get stronger. I had to learn to tell the difference between whether I needed to stop or take a break because my body couldn't go any further or because my mind wanted a rest. In most cases our bodies can go further than we think they can. Mind over matter. Stay focused on your goals and believe in yourself.
What are some of your recommended performance gear for warmer weather?
Sun protection is even more important during warmer weather. Make sure to wear sunglasses, a hat, and sunscreen anytime you're training outdoors with intense sunlight.
Do you often shop online on sites like STYLEPX?
These days I don't have much time to window shop so online sites like STYLEPX are a major time saver! I love when a site presents product in an elegant and stylish way that coincides with my lifestyle.
Head to sweatthestyle.com to keep up with Adrianne's projects and shop the looks over on STYLEPX.