PUMA Launches Arsenal 2015/16 Home Kits
Puma understands that new home uniforms keep the fans spirits up.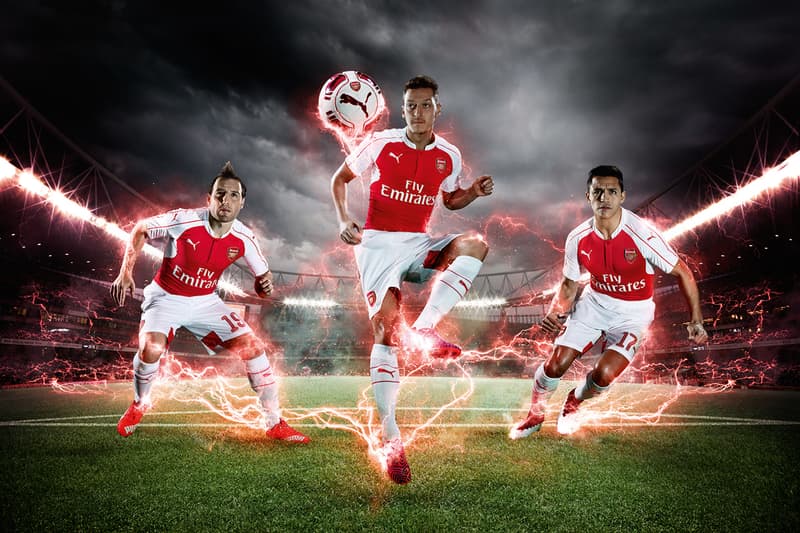 After a relatively successful campaign that saw Arsenal take their second FA Cup, the Gunners are preparing to make a real challenge for the top spot in both England and Europe next season. Despite fluctuations in silverware, players and salaries though, one thing that has kept Arsenal in the top flight has got to be the fanbase morale. Accordingly, to launch the team's new home uniforms for the 2015-16 season, second-year kit sponsor PUMA took to the Emirates Stadium with a legion of fans, releasing the pieces in the vocal embrace of the Gunners supporters. The kits themselves draw on traditional Arsenal design language, reflecting the trademark white sleeves and touched with a raised collar and henley-style buttons. Gold piping throughout reflects both the gilded legacy of the club as well as the success to come. Check out the kits above, a video recap of the launch event below, and head on to Arsenal Direct to pick up pieces from the new kits.