MUNSOO KWON 2016 Spring/Summer Lookbook
MUSOO KWON presents a range of contemporary menswear silhouettes inspired by the simple lifestyle in a fishing village.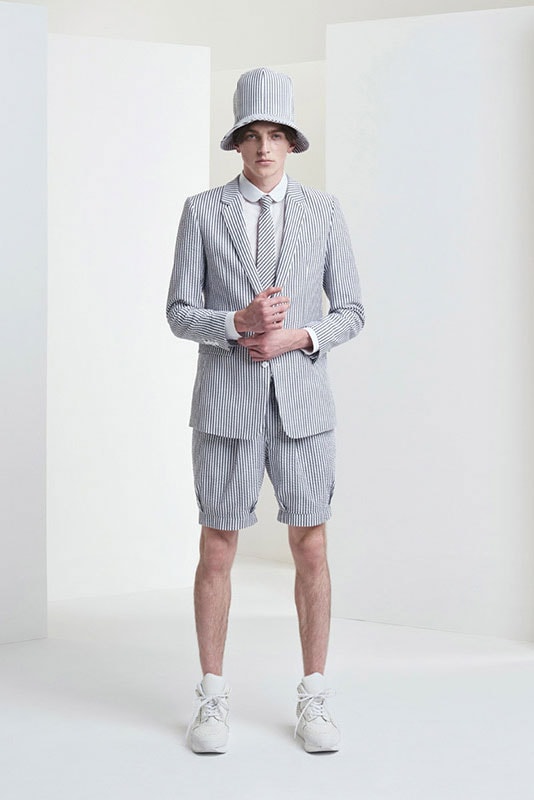 1 of 17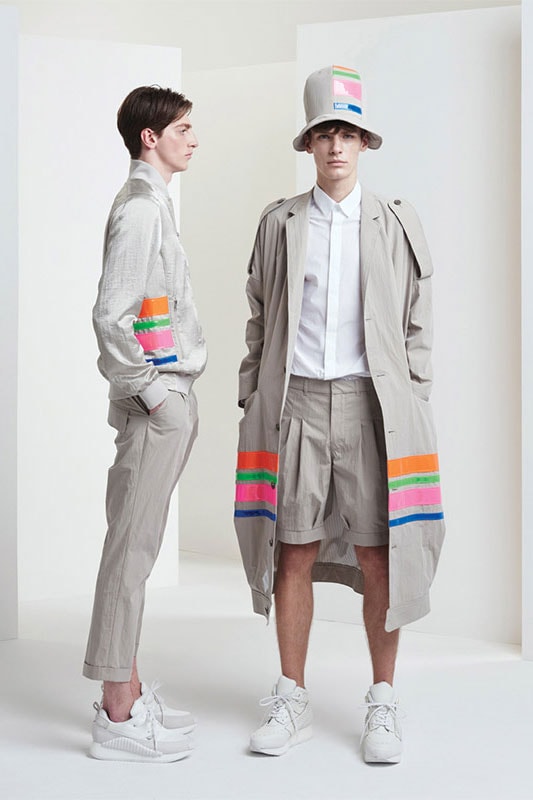 2 of 17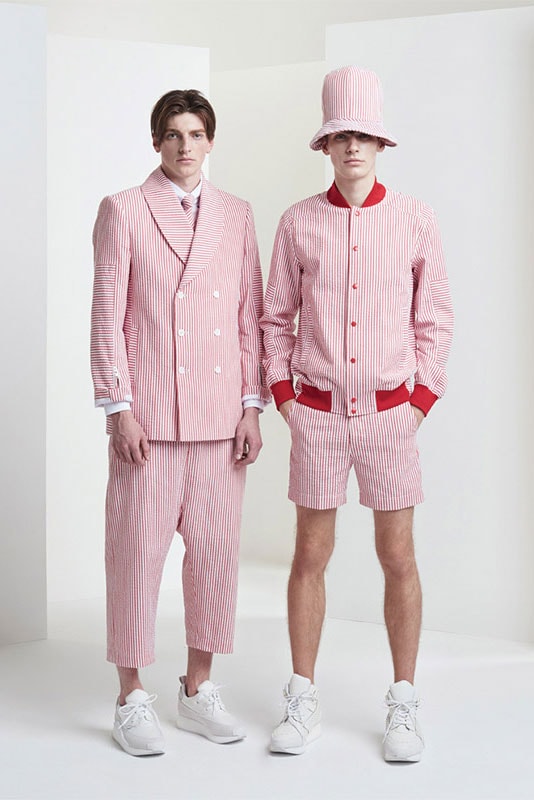 3 of 17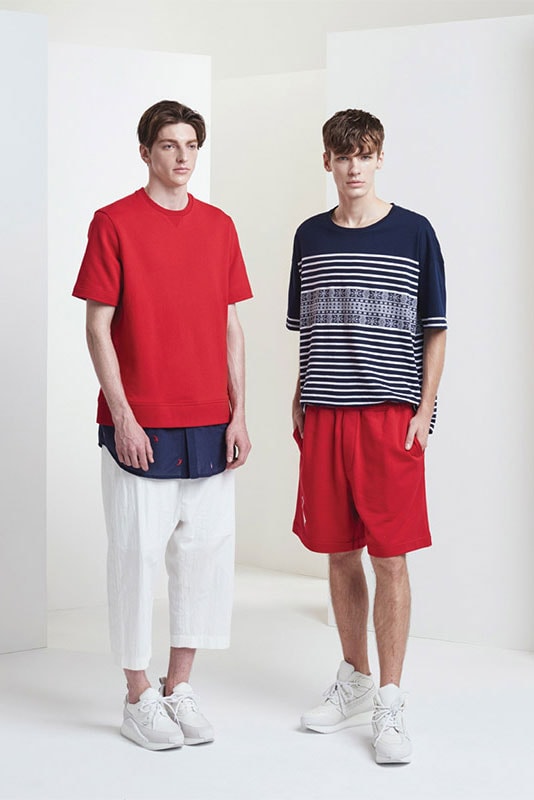 4 of 17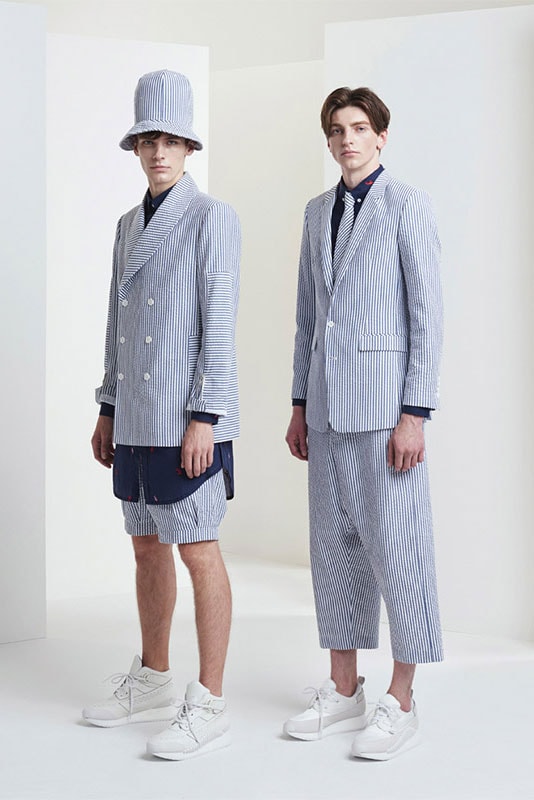 5 of 17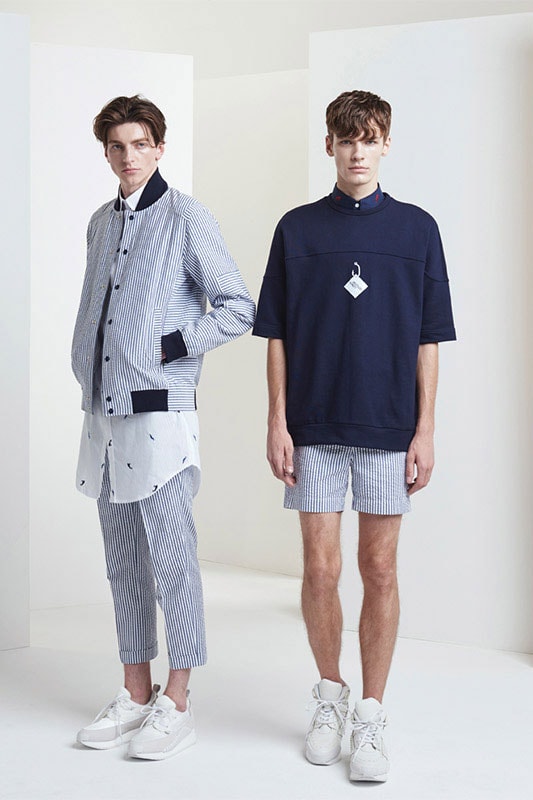 6 of 17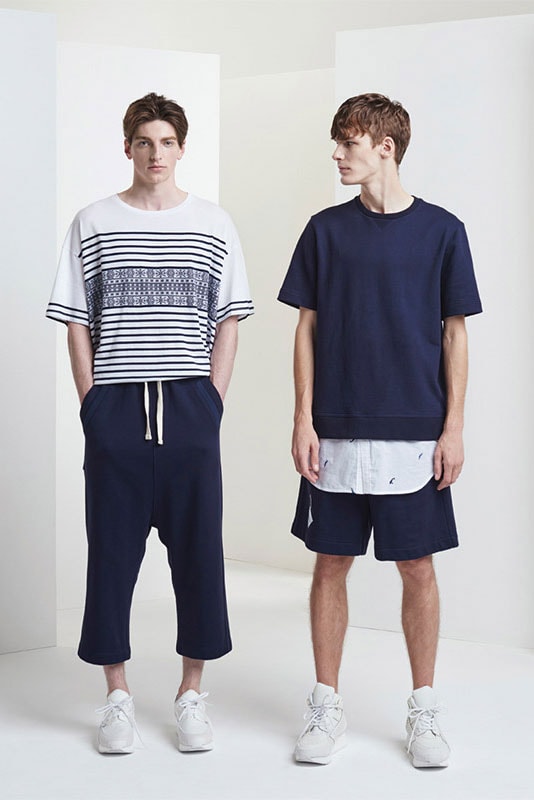 7 of 17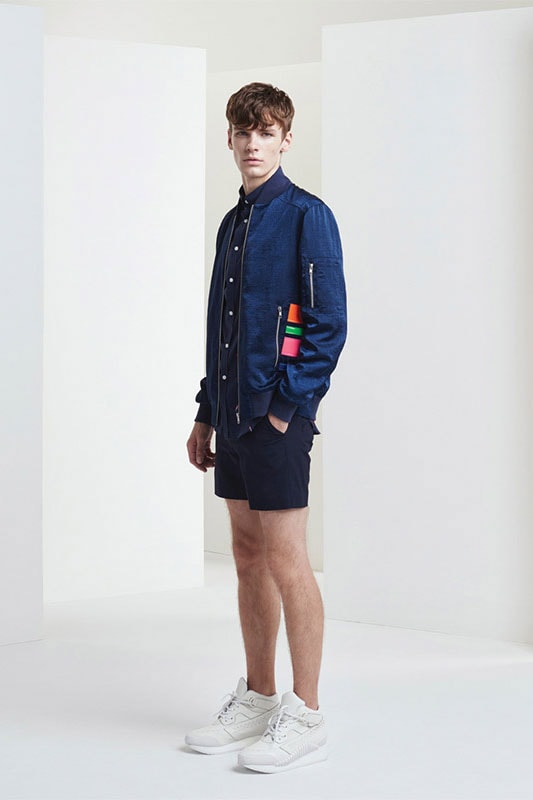 8 of 17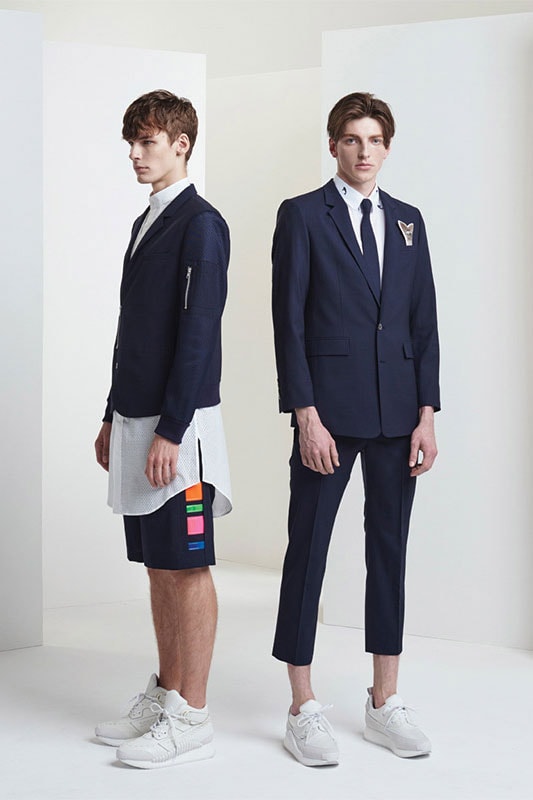 9 of 17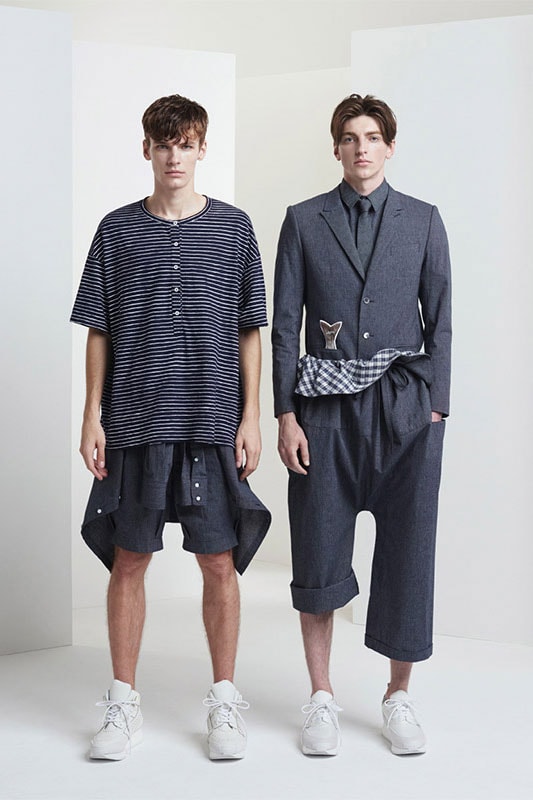 10 of 17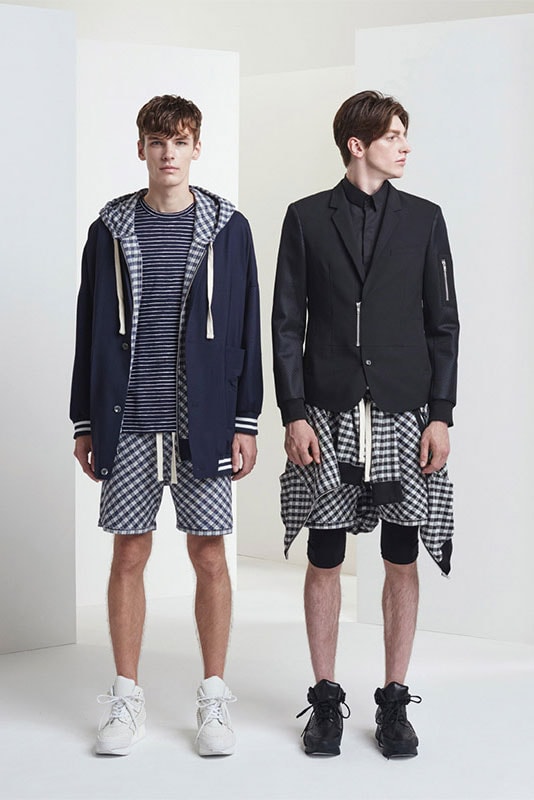 11 of 17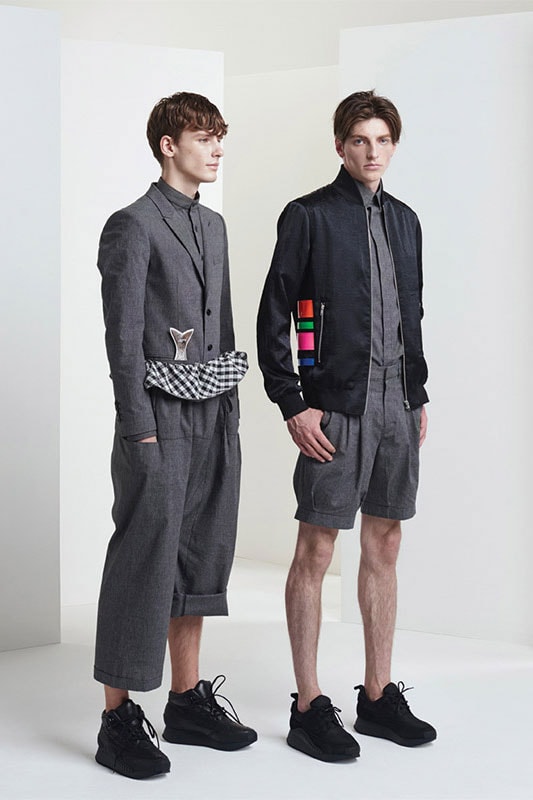 12 of 17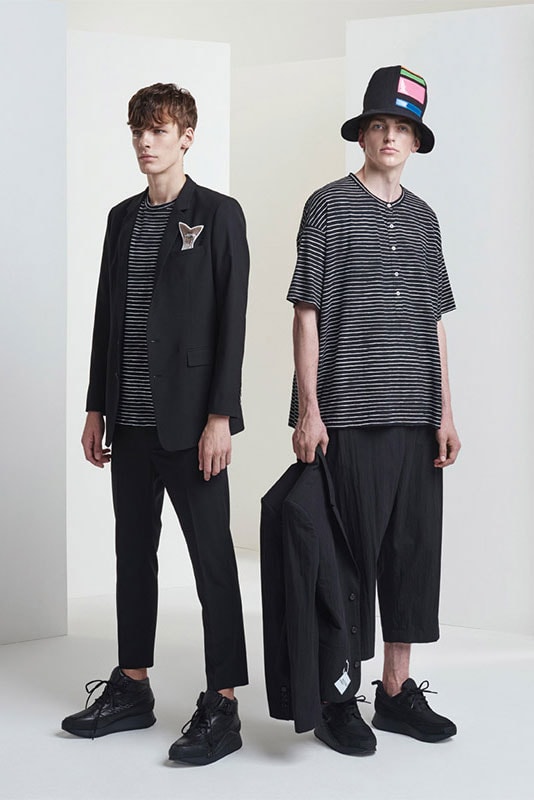 13 of 17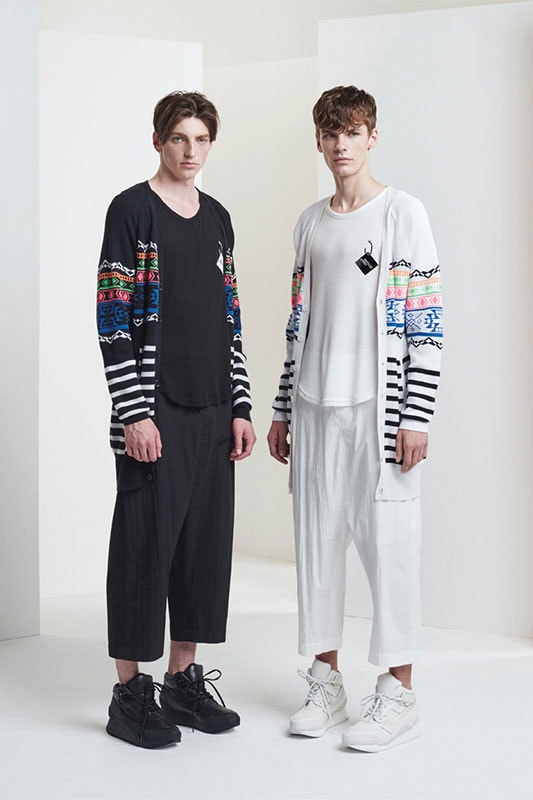 14 of 17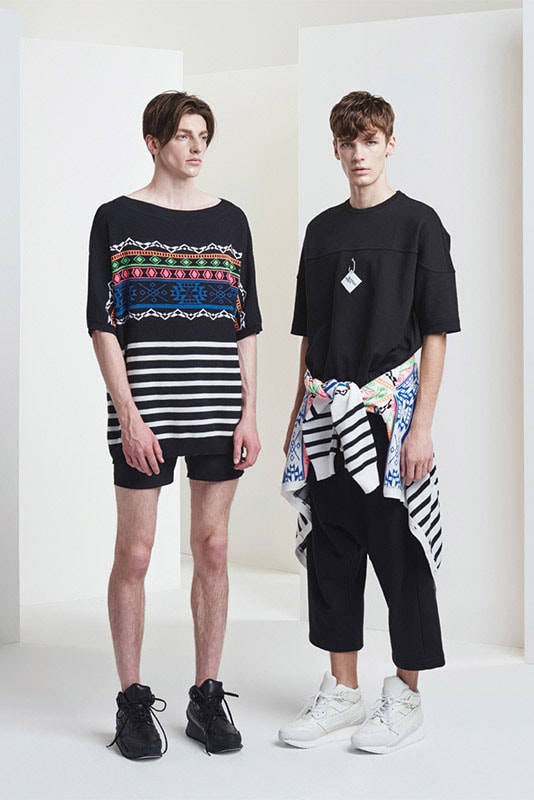 15 of 17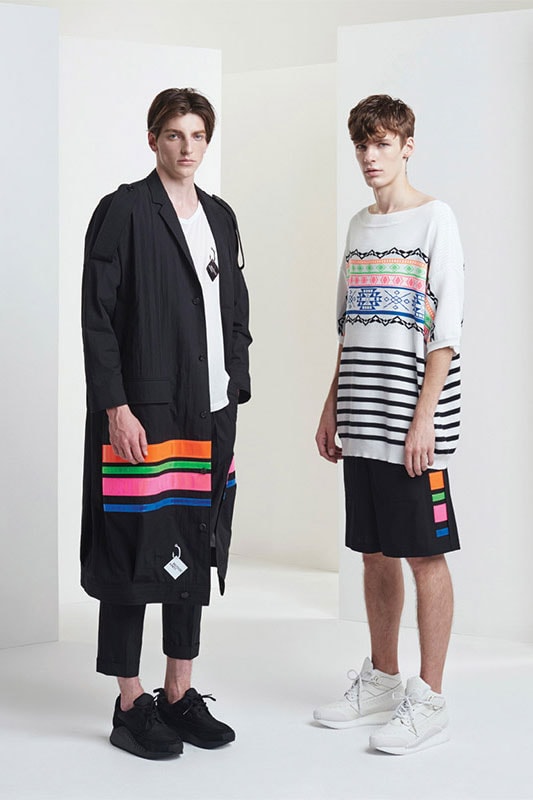 16 of 17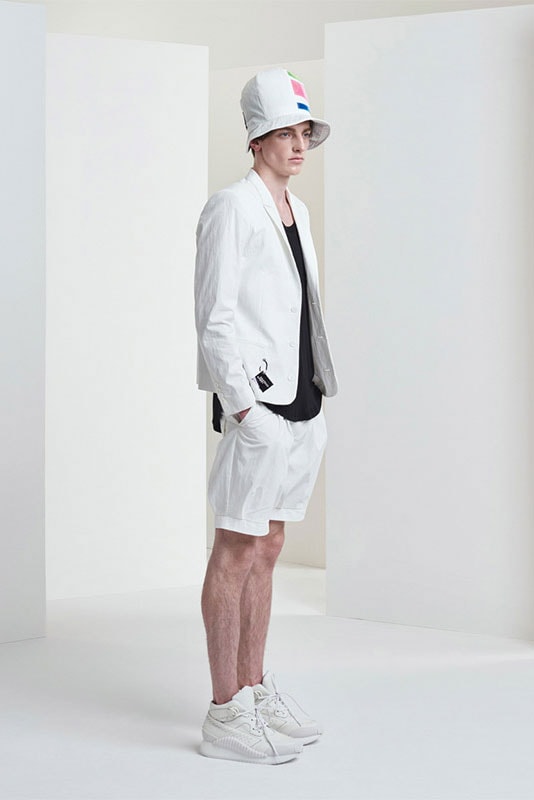 17 of 17
Korean designer MUNSOO KWON presents a new range of contemporary menswear garments for the 2016 spring/summer collection. This time around Kwon draws inspiration from the recent Korean phenomenon "Guieoh," where members of the younger generation move to the rural fishing village areas, leaving many of the today's technological comforts behind. Almost unfathomable in the world's countries where urban life is often regarded as more desirable, the vibrant orange, green, pink and blue PVC details that embellish the toned down selection of the garments represent the allure of symbolic fishing rods and a simpler life in general. Additional fishing motifs include the hidden fishtails which symbolize laden fishing boats, while the checkered fabrics and breathtable air-mash fabrics portray fishing nets.
The thematic direction of the imprint's latest offering may seem unusual to some, but the mix of formal and casual wear, with an infusion of sportswear remains impressive. Primarily consisting of white, red, navy and black hues, MUNSOO KWON's signature tailored jackets and blazers in particular stand out, though his distinct takes on bombers and loungewear pieces showcase his steady progression as a designer. Expect to see the latest collection at the brand's stockists later on in the year.