Café Racer Dreams Custom-Built BMW R100 Boxer
Customisation house Café Racer Dreams offers their rendition of a sought after BMW R100 Boxer silhouette.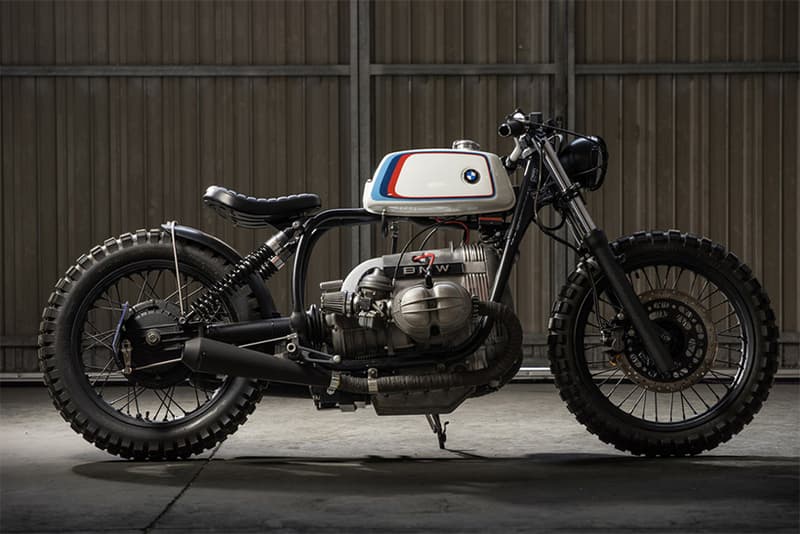 1 of 3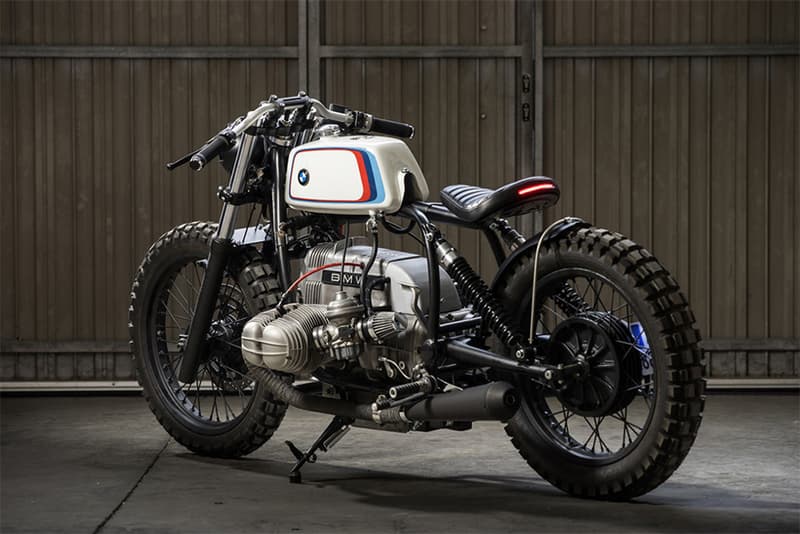 2 of 3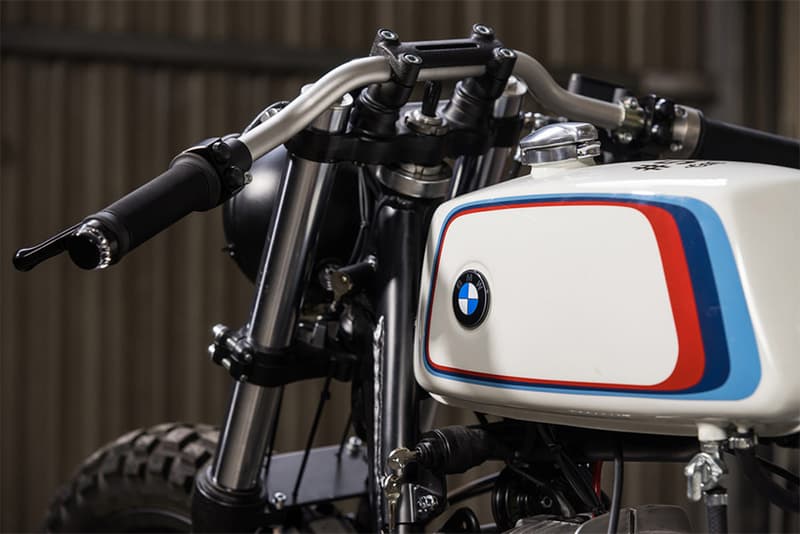 3 of 3
Spanish customization house Café Racer Dreams has offered up another fantastic bespoke motorcycle design in the form of a 1984 BMW R100 Boxer. Drawing cues from the deconstructed aesthetic of a 1972 Puch Minicross design, the updated motorcycle forfeits the Boxer's original subframe for a single seat configuration and bulkier, more powerful hardware. Despite calling on various outboard components to complete the build, designers Pedro García and Efraon Triana have fitted the custom motorcycle with the forks and brake disc of a 1994 BMW F650 as well as a vintage white, red and blue petrol hub. The design's frame is complimented by an open build approach and leaves the forward mounted engine, shock absorbers and exhaust completely visible with high traction tires provided to reassure us of its off-road influences. Indicative lighting has been embedded into each respective side of the motorcycle's handle bars with a red neon strip accentuating the rear seat panel. For more information on other Café Racer Dreams projects, head directly to the design house's official website.