adidas CEO Herbert Hainer Says Sales Are up Thanks to Kanye and Pharrell
On a sales-related conference call yesterday, adidas CEO Herbert Hainer announced that the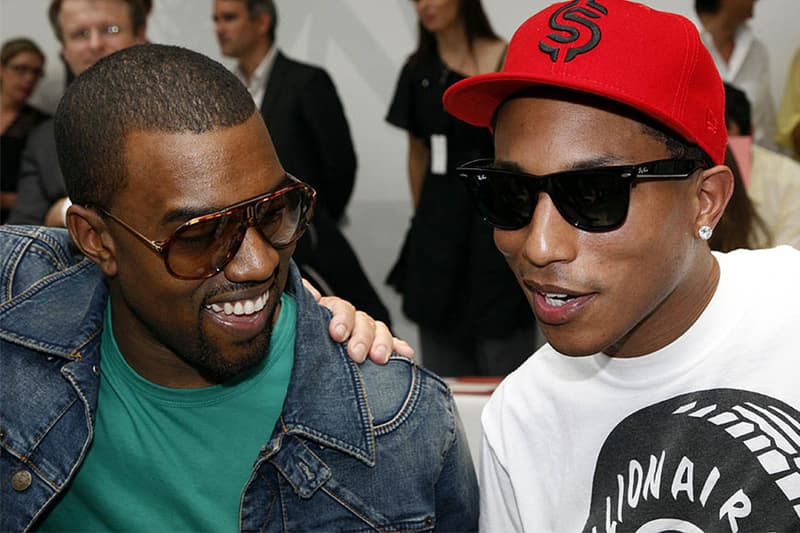 On a sales-related conference call yesterday, adidas CEO Herbert Hainer announced that the company's adidas Originals imprint had seen a 29% increase in the first quarter of the fiscal calendar — compared to just three percent over the same period last year. The reason for the growth? According to the executive, adidas need look no further than Kanye West and Pharrell Williams. Said Hainer:
In the lifestyle sector, we also got off to a great start into the year. The adidas Superstar quickly became the shoe of the season. And the global launch of the Supercolor pack, the introduction of the Superstar Silver in 50 different colorways, in cooperation with Pharrell Williams, has brought the franchise to new levels. Sales and sell through spiked the growth of all channels around the globe, creating halo effects far beyond the product itself.

Moreover, at the launch of the Yeezy Boost, our first shoe developed in collaboration with Kanye West, long queues formed in front of stores. And let's not forget the success of the newly launched Tubular and the latest version of the ZX Flux. All of this drove an aggressive 29% sales increase at adidas Originals, with strong double-digit increases in all markets, except Russia.
Hainer went on to mention that additional styles — like the return of the Stan Smith and the debut of the Tubular Runner and ZX Flux — were also responsible for adidas Originals' growth, which makes sense considering the relatively limited numbers for the likes of the Yeezy Boost and Pharrell-designed Superstars.