Robert Geller 2015 Fall/Winter Collection
Robert Geller's Autumn/Winter 2015 collection is inspired by Aldo and Nedo Nadi, 1920s Olympic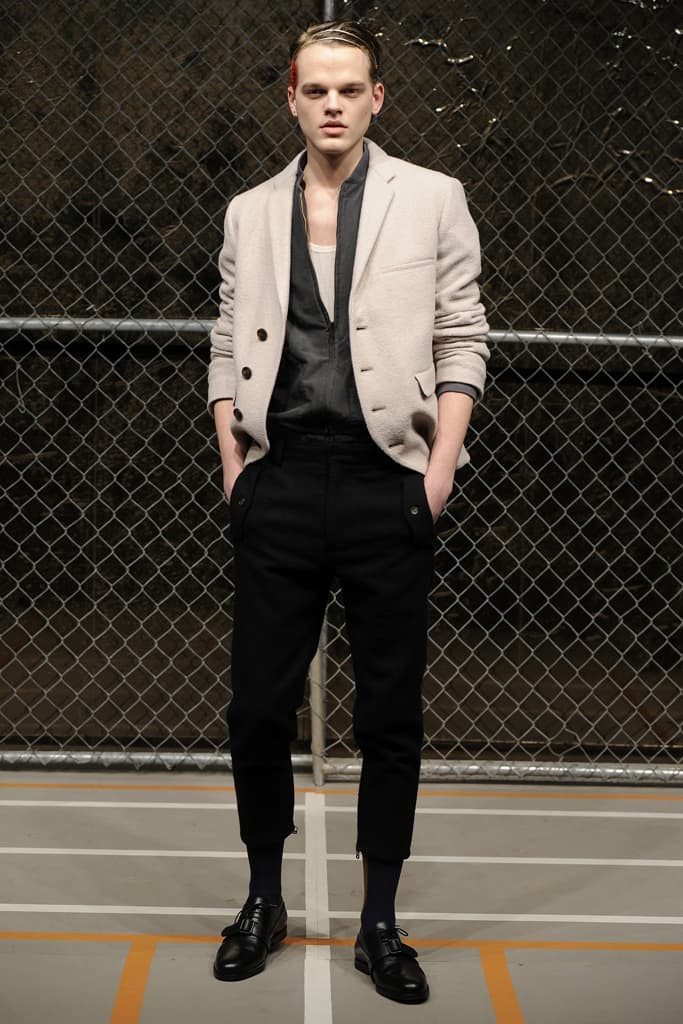 1 of 11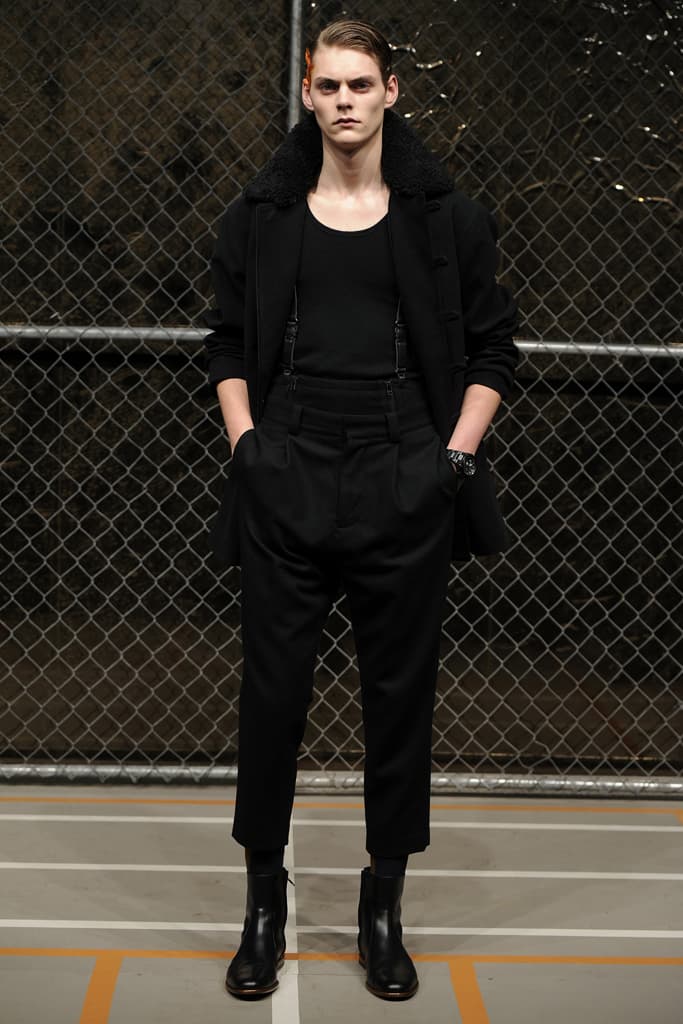 2 of 11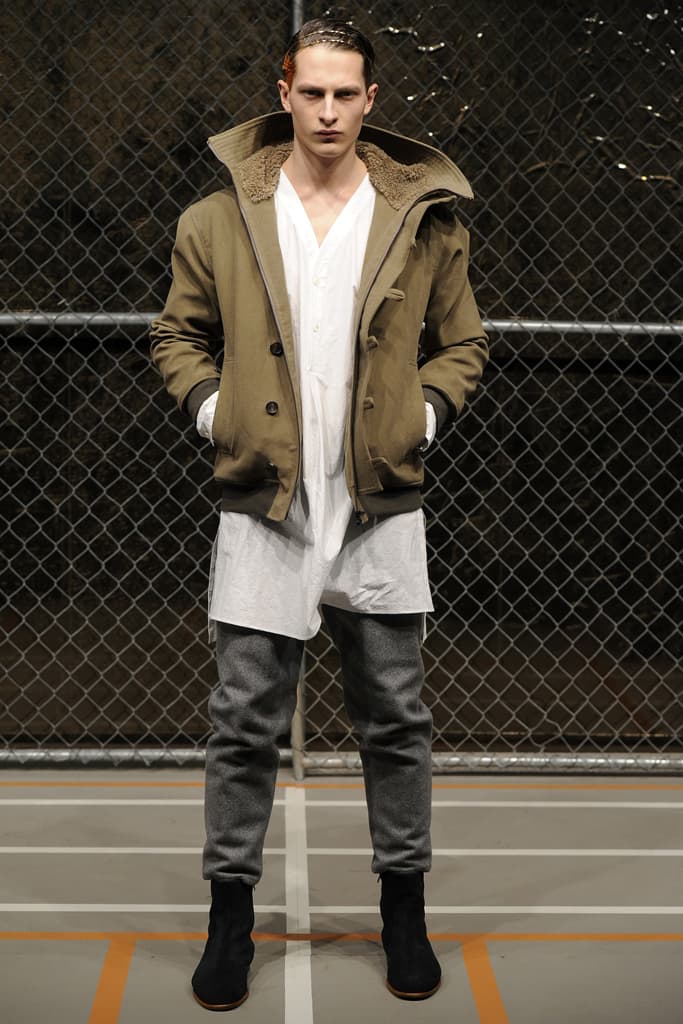 3 of 11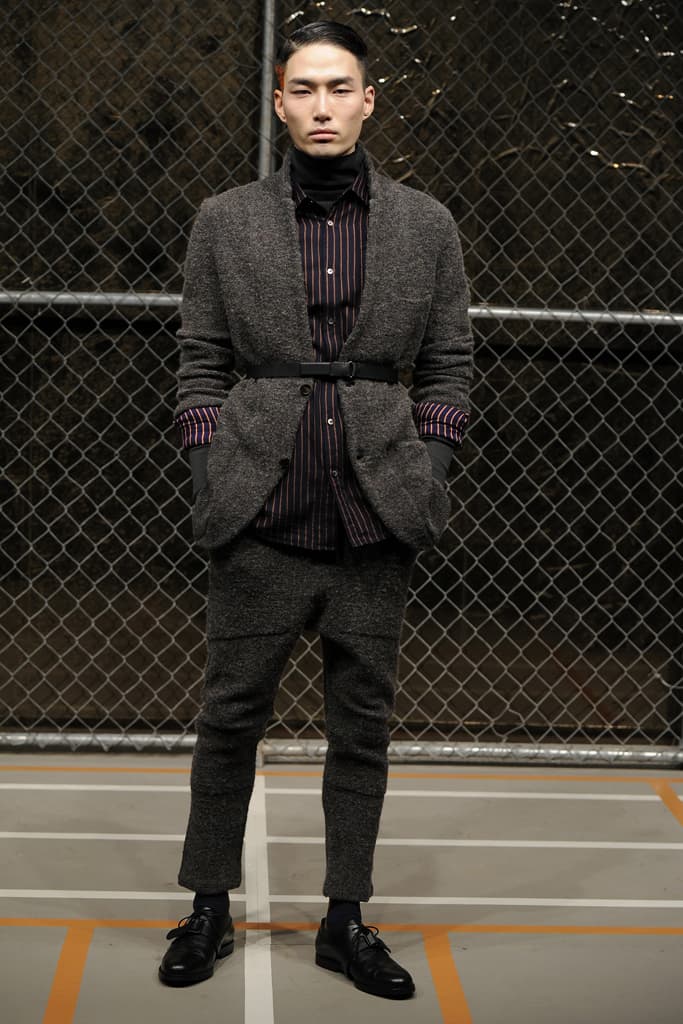 4 of 11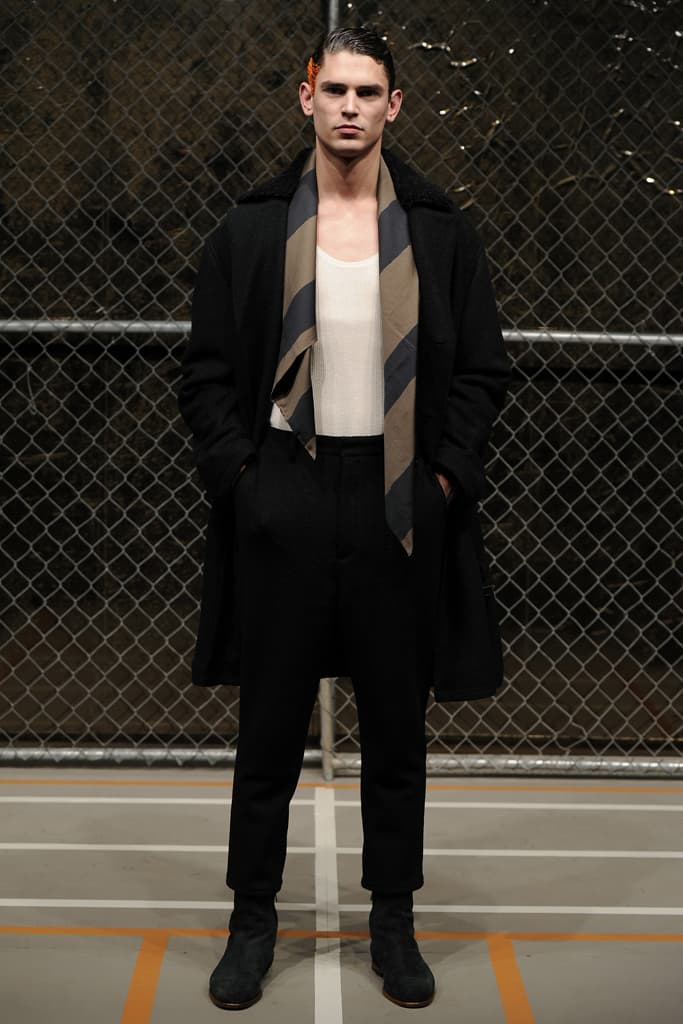 5 of 11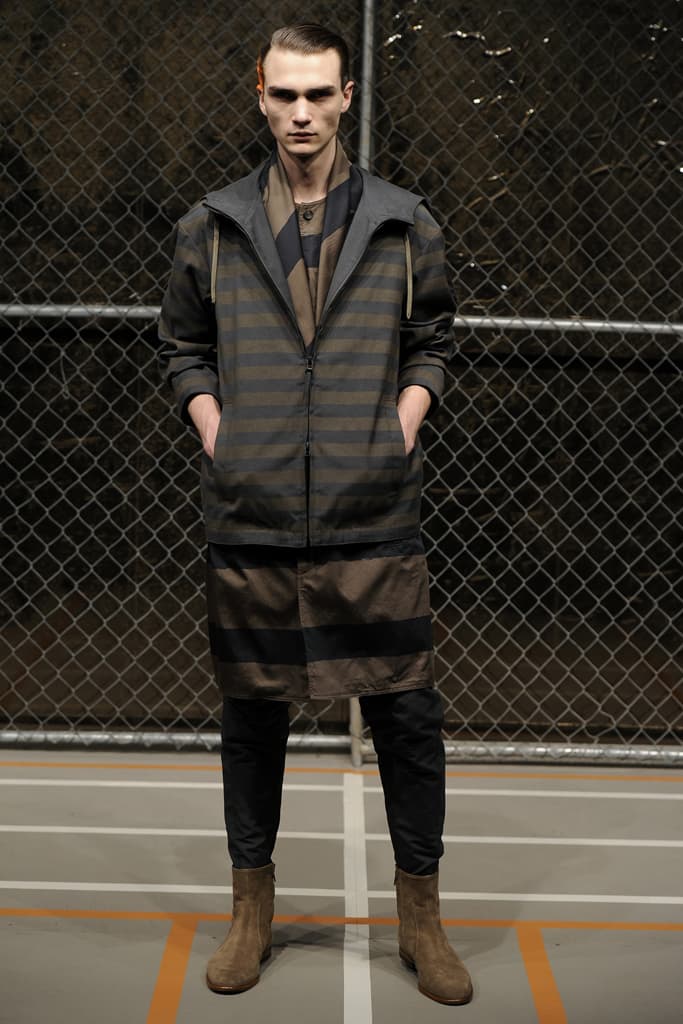 6 of 11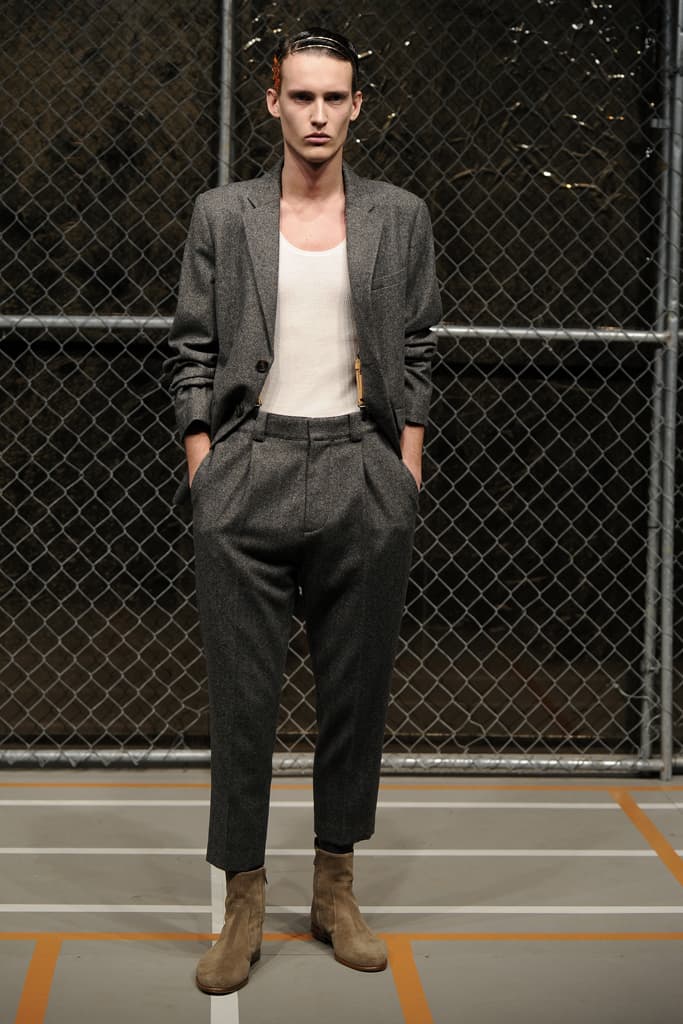 7 of 11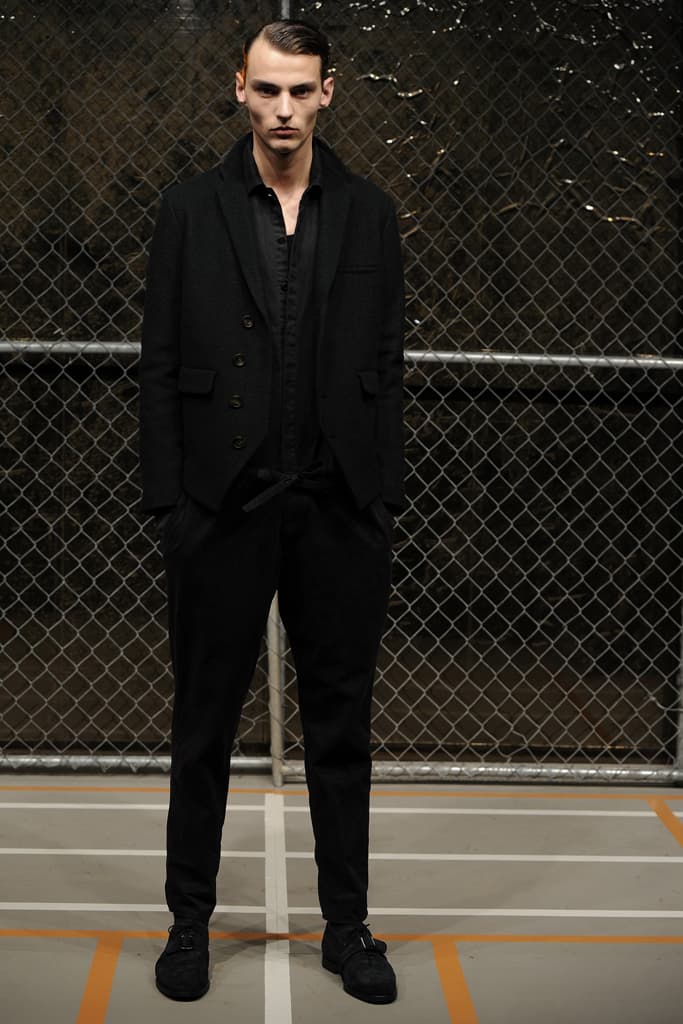 8 of 11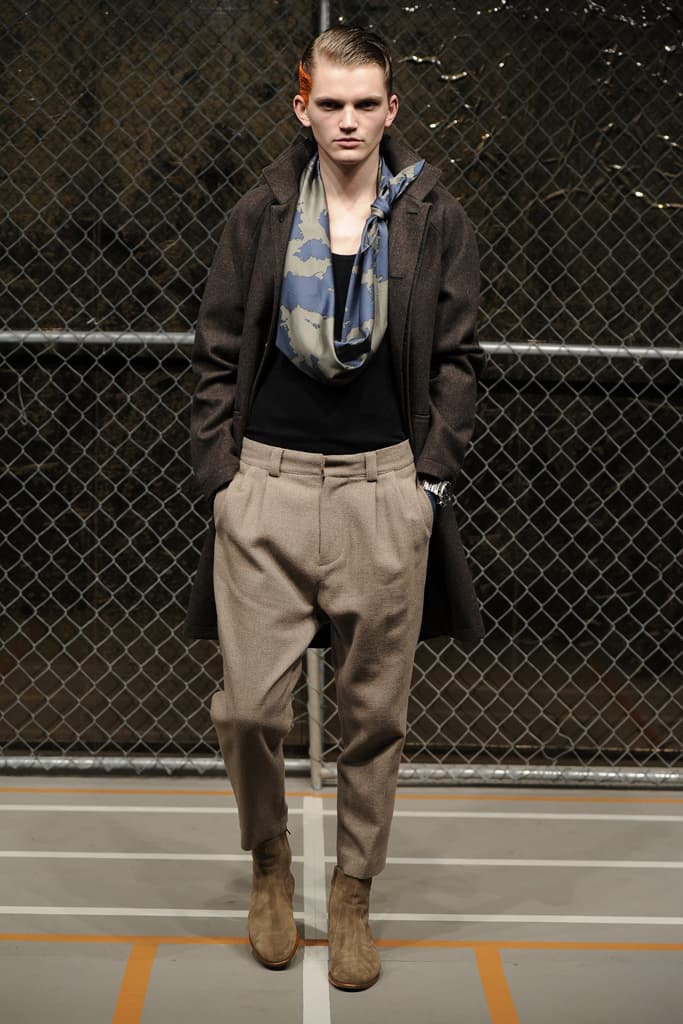 9 of 11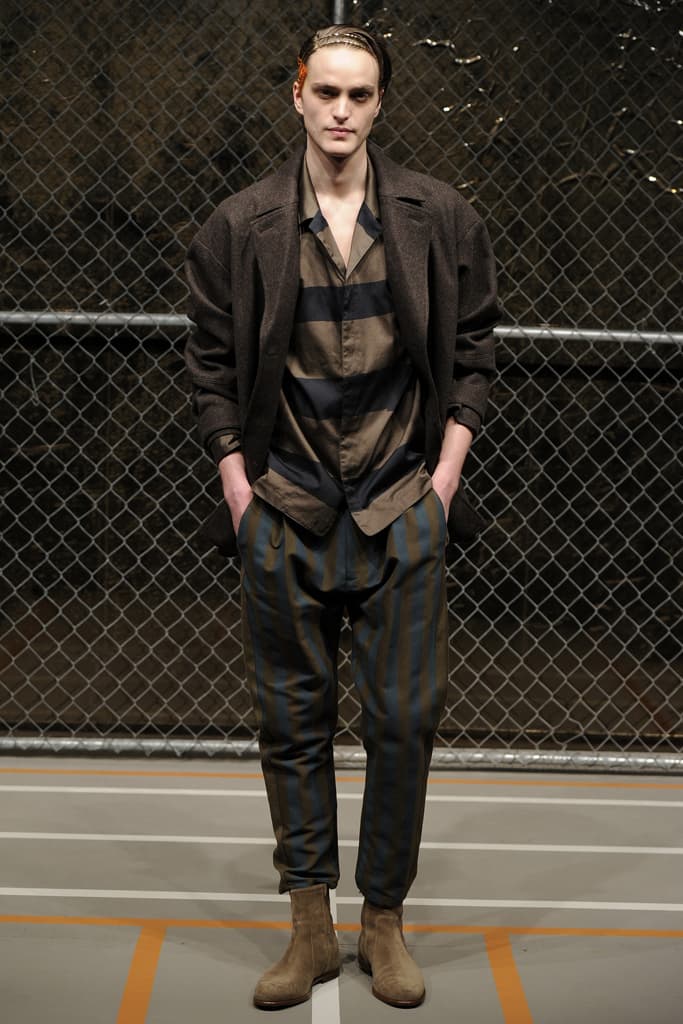 10 of 11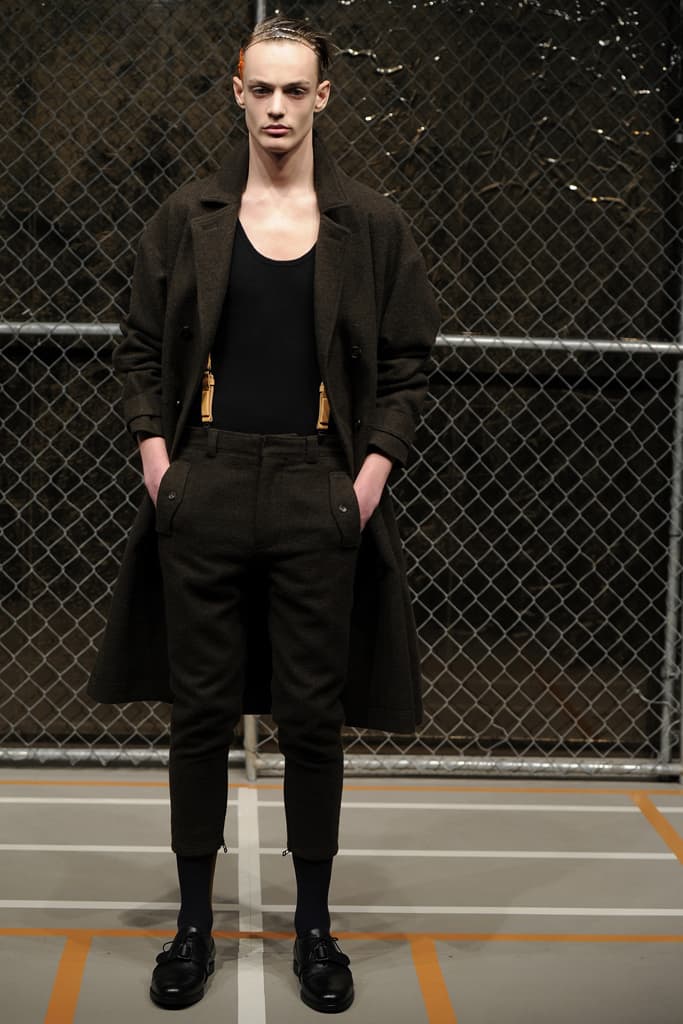 11 of 11
Robert Geller's Autumn/Winter 2015 collection is inspired by Aldo and Nedo Nadi, 1920s Olympic fencers who were well known in their era. Geller was mainly influenced by their "aprés match" garb.
This collection remains contemporary while respecting past influences. Tailored suiting, round oversized coats in ecru or black resembling large fencer's coats, and parkas with oversized collars based on a classic bomber jacket give the collection a sense of comfort and sportiness while remaining mildly aggressive.
Machine knit pieces, seamless tops, gloves reminiscent of netting in a fencer's mask, and headpieces designed in collaboration with 1-100, Graham Tabor and Miguel Villalobos' jewelry label demonstrate the athletic side of the collection.
Geller's footwear of choice? The Common Projects strapped Derby shoe and Chelsea boot.
Models will be wearing the MT-G model watch in the show courtesy of Casio G-Shock.