Uncrate Takes on the James Brand's County Knife
An ebony wood inlay, all black hardware, a black paracord lanyard loop and more.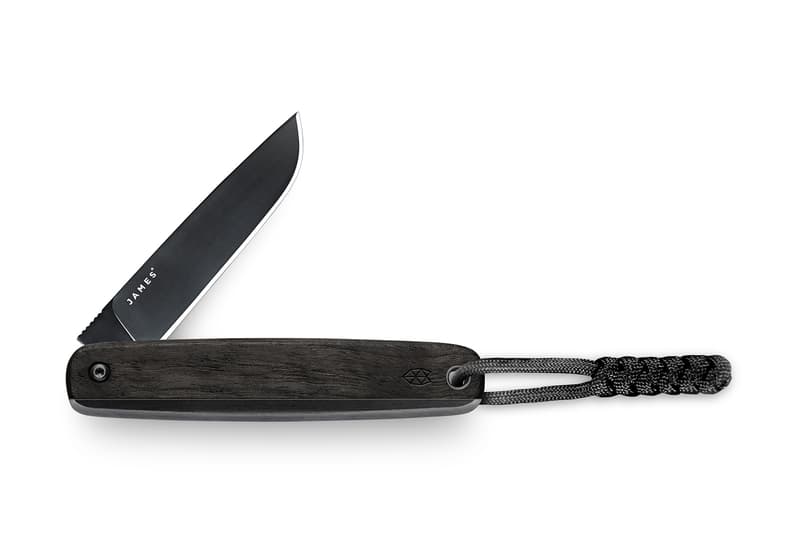 Few labels do pocket knives as sleek and aesthetically-pleasing as The James Brand, so, naturally, when Uncrate looked at introducing its own piece of collaborative cutlery, the Portland-based imprint proved to be the perfect partner. The result of their team-up comes in the form of a customized take on James's popular County design. Highlighted by an all-new ebony walnut inlay, the slim, slip-joint design includes all-black hardware and a matching paracord lanyard loop along with features like a 2.5-inch modified straight back blade of Sandvic 12C27 steel and phosphor bronze washers. Retailing for $170 USD, the collaborative piece can be pre-ordered online now and is expected to drop in the latter part of January, 2016.