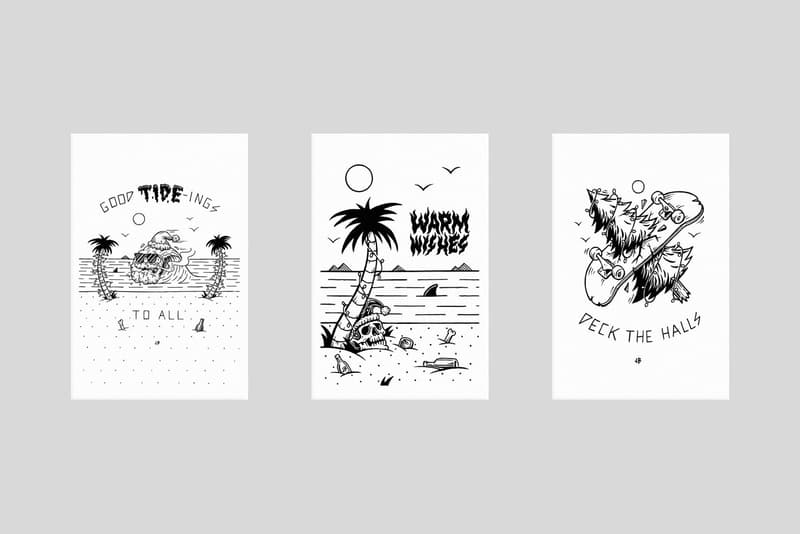 Monster Children's Christmas Cards
Artist Jamie Browne puts a spin on traditional holiday greeting cards.
---
Illustrator Jamie Browne brings his talents to Monster Children to create a set of exclusive Christmas cards for the lifestyle magazine. However, these aren't to be mistaken for conventional holiday cards that normally inundate stores around this time. Browne takes a skate and surf-centric approach to his design, with an air of rebellion against traditional holiday themes. From a Christmas tree busting through a skateboard, to a skull donning a Santa hat on the beach, to a personified wave smoking a cigarette, all with clever greeting puns, Browne gives a fresh twist on what can sometimes be considered a mundane ritual. The cards are available through Monster Children's webstore and come with the three design variations above in packs of six.