This Website Explains Everything That Happens Between 'Independence Day' & 'Independence Day: Resurgence'
Including why Will Smith's character is missing from the new trailer.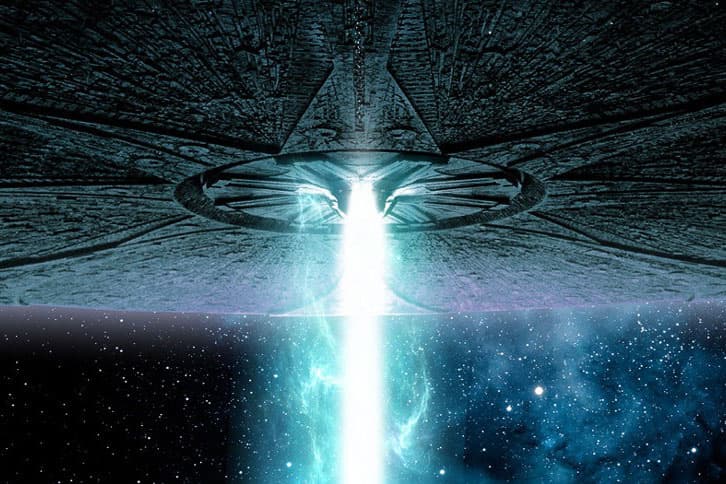 The first trailer for Independence Day: Resurgence has just arrived, and fans of the 1996 original alien film can enjoy this new website called War Of 1996, the number one source for all things Independence Day related. Launched by  20th Century Fox, the site also explains the mysterious absence of Will Smith's character Steven Hiller, whom fans noticed the disappearance of from the trailer.
War Of 1996 states that on April 27, 2007, Steven Hiller died in a giant explosion:
"While test piloting the ESD's first alien hybrid fighter, an unknown malfunction causes the untimely death of Col. Hiller. Hiller's valor in the War of '96 made him a beloved global icon whose selfless assault against the alien mothership lead directly to the enemy's defeat. He is survived by his wife Jasmine and son Dylan."
In reality, Smith was too expensive for the movie to lock the actor down for the sequel however his character's son Dylan will be assuming role of main hero in the movie. Vivica A. Fox returns as Hiller's now widow Jasmine Hiller, and welcomes Jessie Usher as the grown-up Dylan. The two star alongside Jeff Goldblum, Bill Pullman, Liam Hemsworth, Judd Hirsch, Charlotte Gainsbourg, Brent Spiner, Joey King, Maika Monroe, William Fichtner, Angelababy and Sela Ward. Independence Day: Resurgence is set to hit theaters June 24, 2016.