Alltimers "WE THE BEST" DJ Khaled Deck
A deck for those suffering from success.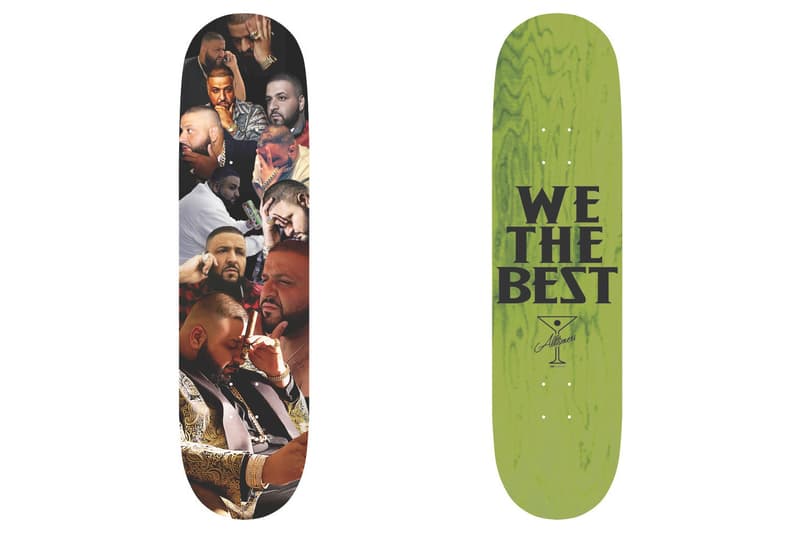 DJ Khaled's antics have always been in the spotlight; from trying to pour rosé underwater to his very public proposal to Nicki Minaj in 2013 or getting lost at sea and documenting it on Snapchat, some would call this man a walking meme (view his latest Wise Words video).
Now Alltimers drops a brand new skate deck design in honor of the 40-year-old DJ born Khaled Mohamed Khaled. "Suffering from Success? Are You The Best? Then Buy this board dummy!" reads the site's description of the "WE THE BEST." A glorious collage decorates the 8.3" x 32.3" deck of DJ Khaled with his signature slogan featured on the other side.
Purchase the "WE THE BEST" board online for $50 USD. Also check out these "ANOTHER ONE." slides.