adidas and Vans Dominated the Likes on Instagram in 2015
But what about Nike…?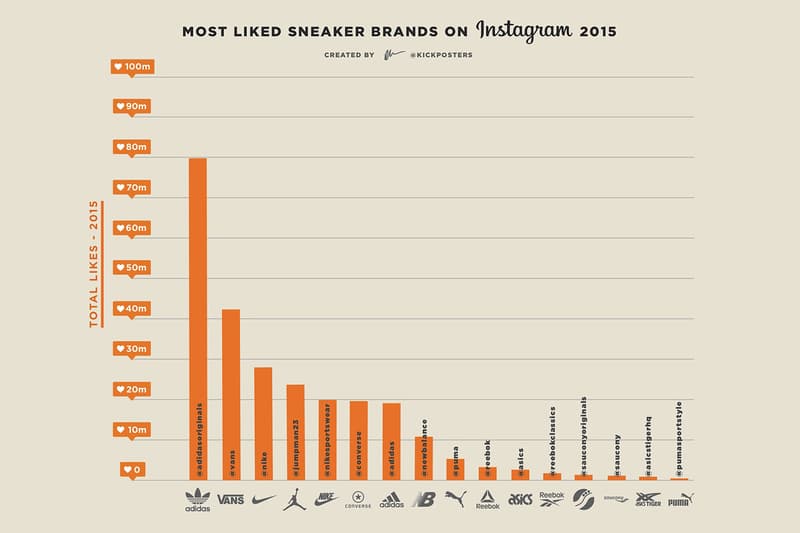 1 of 4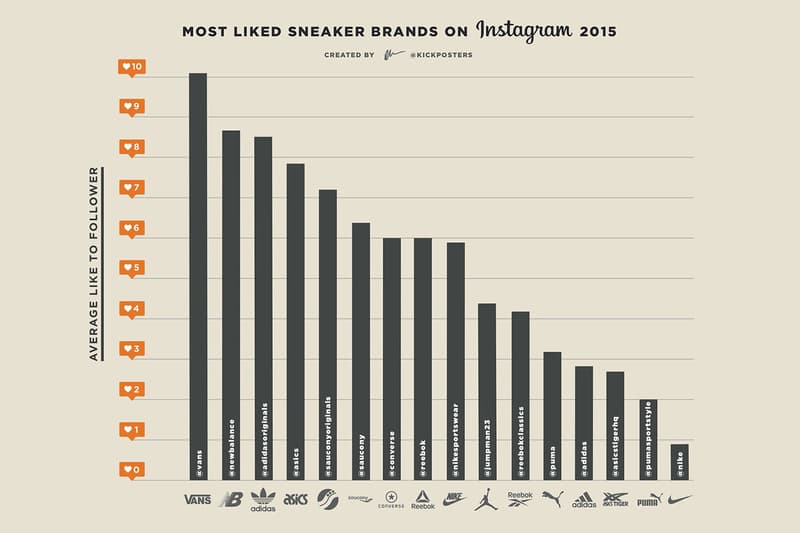 2 of 4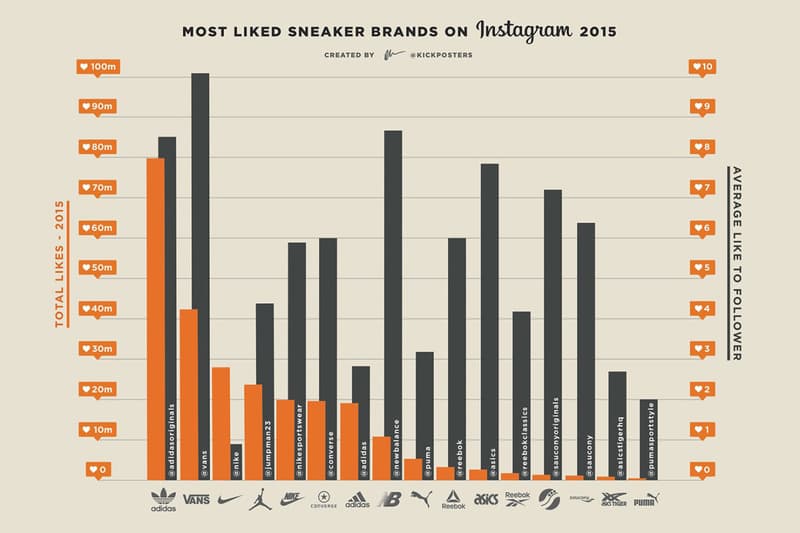 3 of 4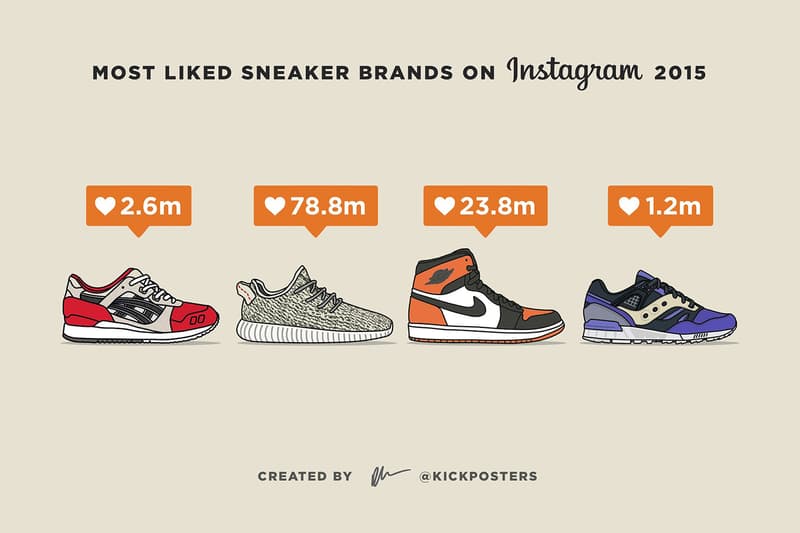 4 of 4
2015 saw a slew of amazing releases, with the most obvious in most minds being the Yeezy Boosts in either 350 or 750 cuts. So who took second place? Surprisingly it's not Nike; according to Freedanbaird and @kickposters, the runner up for total amount of likes was in fact Vans. The classic casual sneaker company not only had over 40 million likes in total, as compared to the Swoosh's near 30 million, but had a higher average like to follower ratio than both adidas and Nike - showcasing that Vans sneakerheads are more loyal than its competition. While the statistics may hold some flaws in its calculation, this infographic set definitely sheds some light onto the sneaker industry concerning the brands that don't rely on entertainers or endorsements or even highly limited production run releases to succeed.