Pusha T Named President of G.O.O.D. Music
King Push takes a position of power.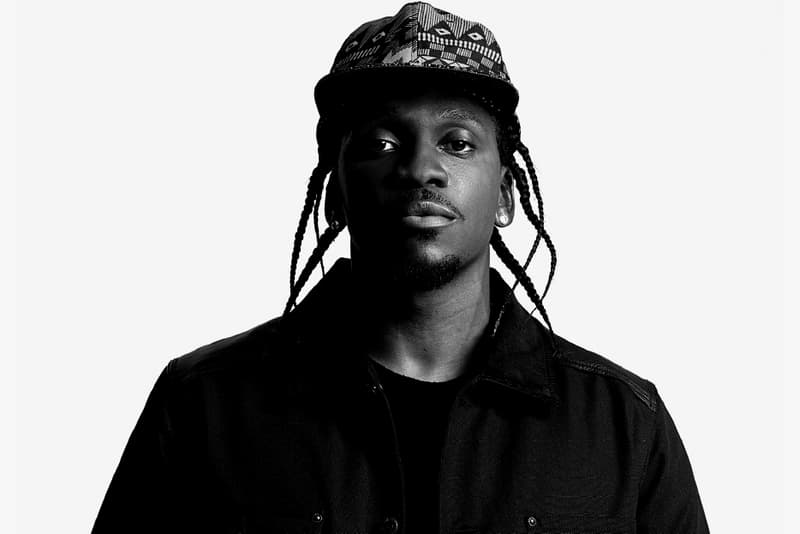 Virginia's own Pusha T is now the president of the highly popular G.O.O.D. Music record label. Said to be a decision that has been months in the making, the lyrically clever and Play Cloths-wearing rapper will take on the role, along with manager Steven Victor playing the role as A&R. In a recent sit-down with Billboard, the new president provided updates on the upcoming King Push album along with his new position. Peep some of the interview below and read it in full here.
B: A big congratulations are in order. Just got word that you will be the president of G.O.O.D. Music. How was the offer presented you?

P: Actually, I was flying home and I had just got into my car at the airport. 'Ye had called me and he was like, "Tell me something. What do you think about being the president of G.O.O.D. Music?" And I was like, "Well, what are the things that you're looking for?" And he was basically just like, to manicure the label, make it profitable and be very business-oriented about it going forward in a manicured type of way.

B: What was going through your mind in those four months since? Any pros and cons that you were weighing?

P: It wasn't really any time to me. I always look at it as an opportunity to help the team and I think that artistically, me and Kanye have the same vision. He respects me as an artist, a really manicured artist. I'm not out here shooting in the dark, doing any and every thing. When it comes to albums and things like that, I have a very manicured process in which I get to take my time and I think he sorta respects that I get to take my time. It's never no pressure simply because I think he looks at me and my other businesses and understands that's why I have this luxury of time in whether it be my clothing stores, my clothing line, just things like that. He just notices me and him don't ever have that type of pressure, tension, producer-artist relationship. I think he respects that a lot and not to mention, ever since I've been on G.O.O.D. Music, there's been a host of artists that I've brought to the table, tried to sign, brought to his attention in trying to sign, whether something was super hot or I called it it's not going to stand the test of time, it's wack. I been pretty right in a few regards. Those are the things he keys on as far as I go and just as far as being a part of the culture. He knows I'm outside all the time. He knows that I'm of the people. He knows that I'm in those specific mixes of things that are bubbling up, whether it's online or before it even really gets hot online. He knows I study those different avenues.

B: Will your new duties affect your timetable for releasing the album?

P: I don't think so. I got sort of a head start. You're talking about four to six months of a conversation and just solidifying it now. I've been working on the album for a minute in between touring and everything else. I got a head start on the album so we're good. You'll be seeing that very shortly.

B: Can we expect it at the top of the new year or sooner than that?

P: Yeah, I think you'll get definitely be getting offerings from the album before the top of the year.