'her. MAGAZINE' Vol. 01
'THE NEW ORDER"s James Oliver presents his latest print endeavor.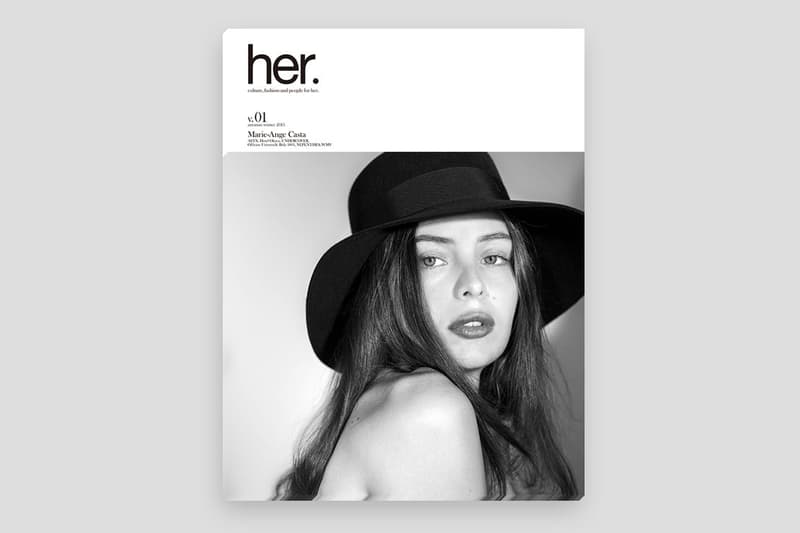 Japanese publication THE NEW ORDER has firmly cemented itself as a go-to magazine for those looking for intriguing content on both established and rising personalities in the realm of fashion, arts and design. Now the publication's founder James Oliver presents his latest endeavour, her. MAGAZINE, provides a more female-centric perspective on the global evolution of various creative fields. Stunning French actress Marig-Ange Casta graces the cover of the magazine's debut issue, which is jam-packed with a number of stunning fall/winter editorials and features on Sarah Andelman of colette and Matthew Williams of ALYX just to name a few. An in-depth look at Jun Takahashi's UNDERCOVER's 25 years in the industry will also be included. Purchase her. MAGAZINE Vol. 01 on the publication's webstore now.