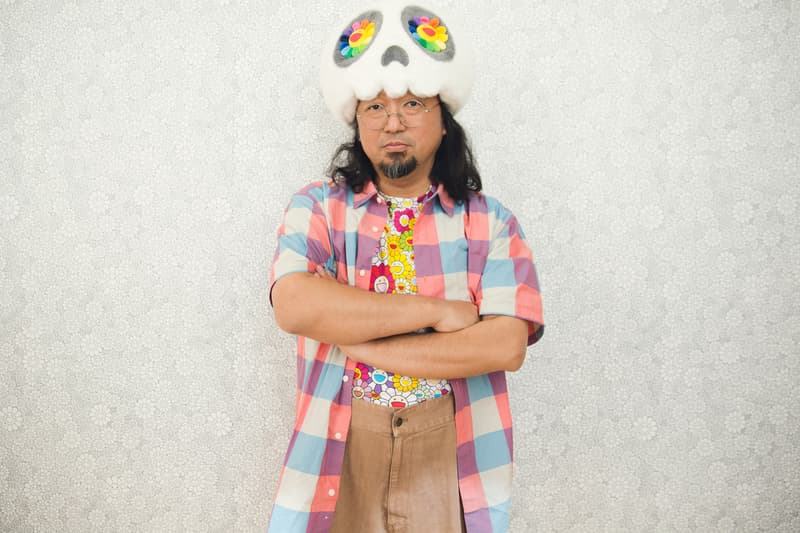 1 of 10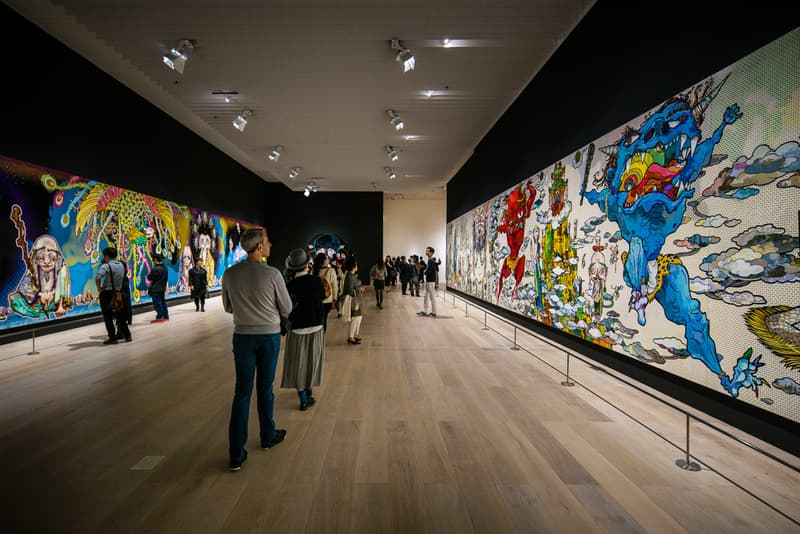 2 of 10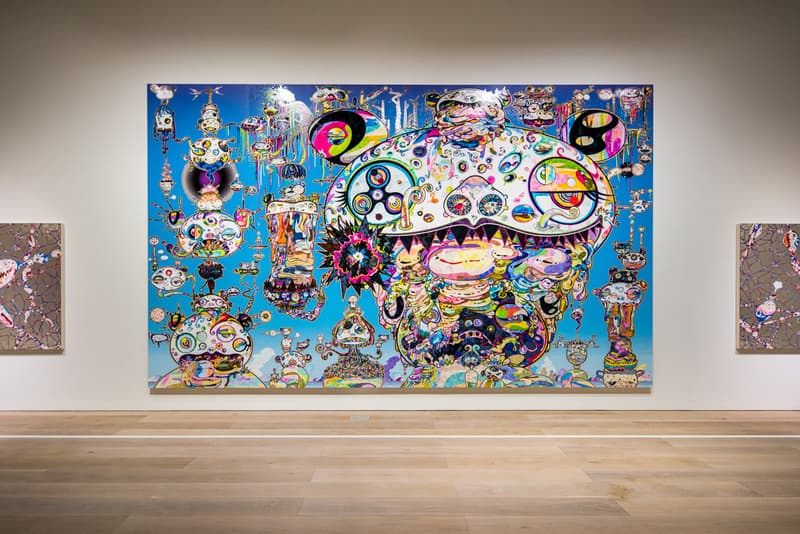 3 of 10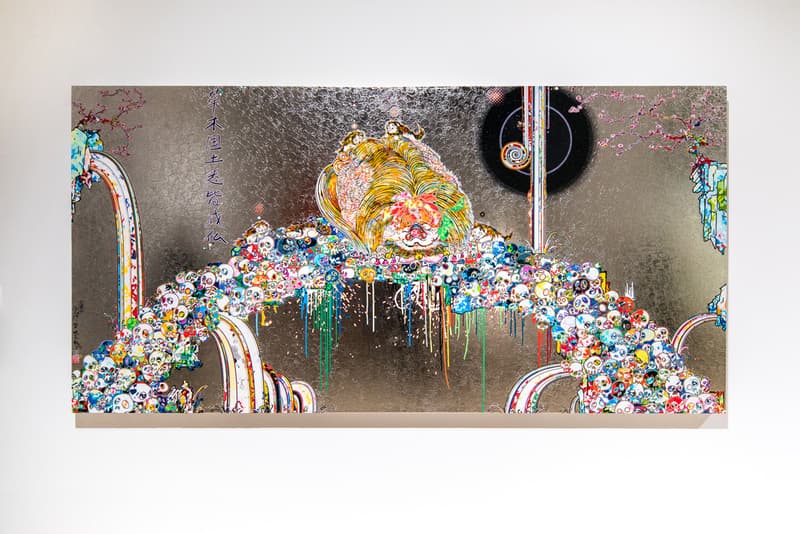 4 of 10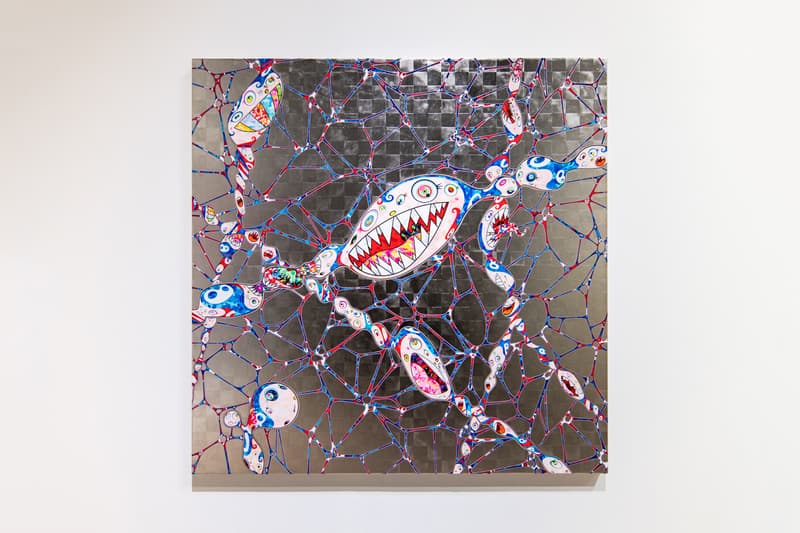 5 of 10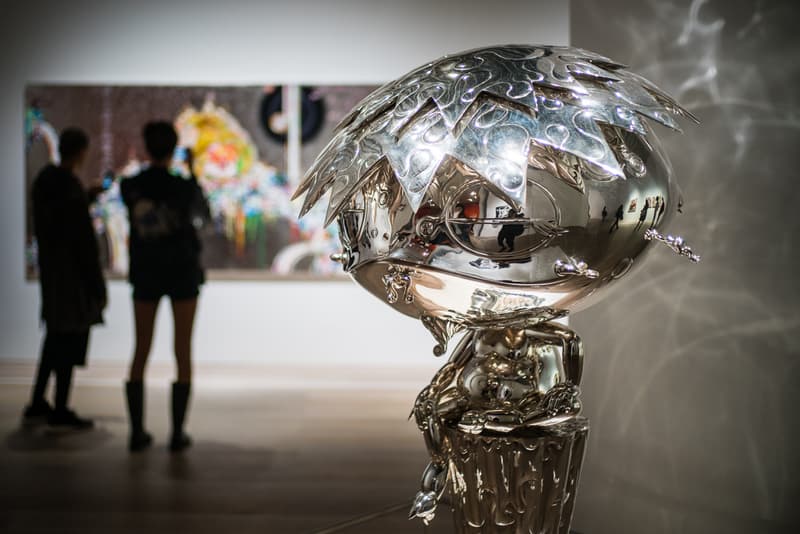 6 of 10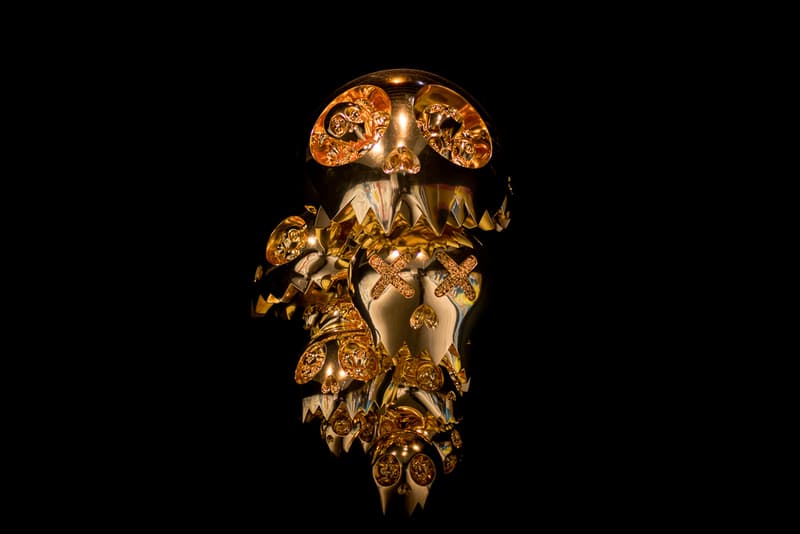 7 of 10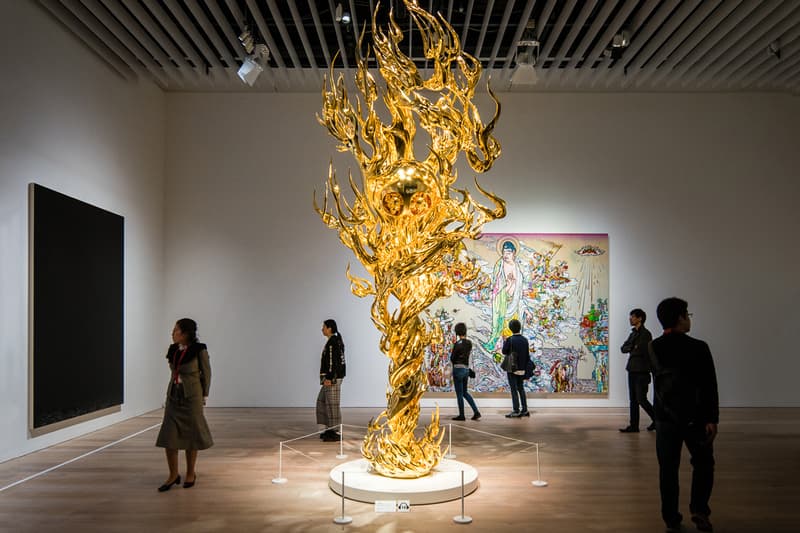 8 of 10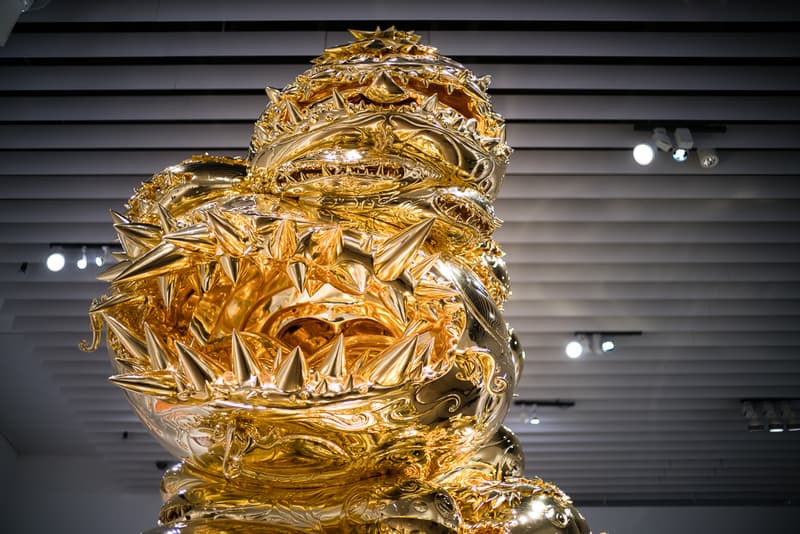 9 of 10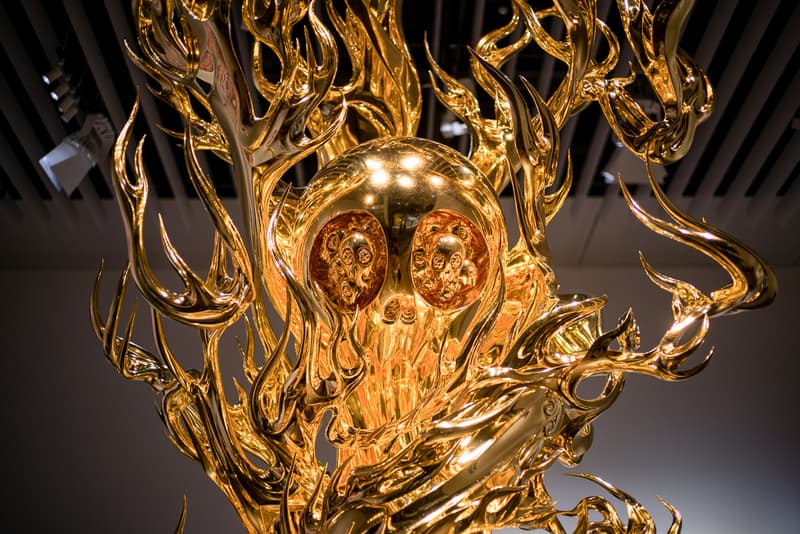 10 of 10
Takashi Murakami Compares 'Jellyfish Eyes' With Star Wars & Shares His Affinity For Patagonia
Computer graphics aren't cheap.
---
It is not unusual for artists to present their anguish in roaring and sometimes overblown ways. After all, art is a medium of expression. Yet not many draw from solemn topics such as death, and then transform blank canvases into stupendous narratives. Takashi Murakami is one such artist who's been able to bridge disparate worlds. His artistic style, which he calls Superflat, blurs the line between high and low art, cute and disturbing, anime and calligraphy. Not trapped by the parameters of a chosen medium, his strategic concepts have been interpolated from paintings to sculptures and film, pushing the boundaries to how an idea can be conceptualized.
His most recent work is in two exhibitions. The first, titled "The 500 Arhats" at Tokyo's Mori Art Museum responds to 2011's Tōhoku earthquake and tsunami. As his first solo exhibition since 2001, it circles around a center piece of the same name which stretches 100 meters by 3 meters and depicts 500 wise followers in enlightenment. Created for Qatar in appreciation of its assistance during the tragedy, the painting is Murakami's largest work and helped the artist heal after seeing his home country fragment.
The second exhibition is dubbed the "Ensō" and was  showing at Kaikai Kiki Gallery earlier this month. Altering the namesake artform by replacing a brush with a spraycan, Murakami paints circles which symbolize unity and infinity over his trademark flowers and skulls. We recently met Murakami to learn about his latest exhibitions, how much it costs to produce Jellyfish Eyes, and why he wears Patagonia every day.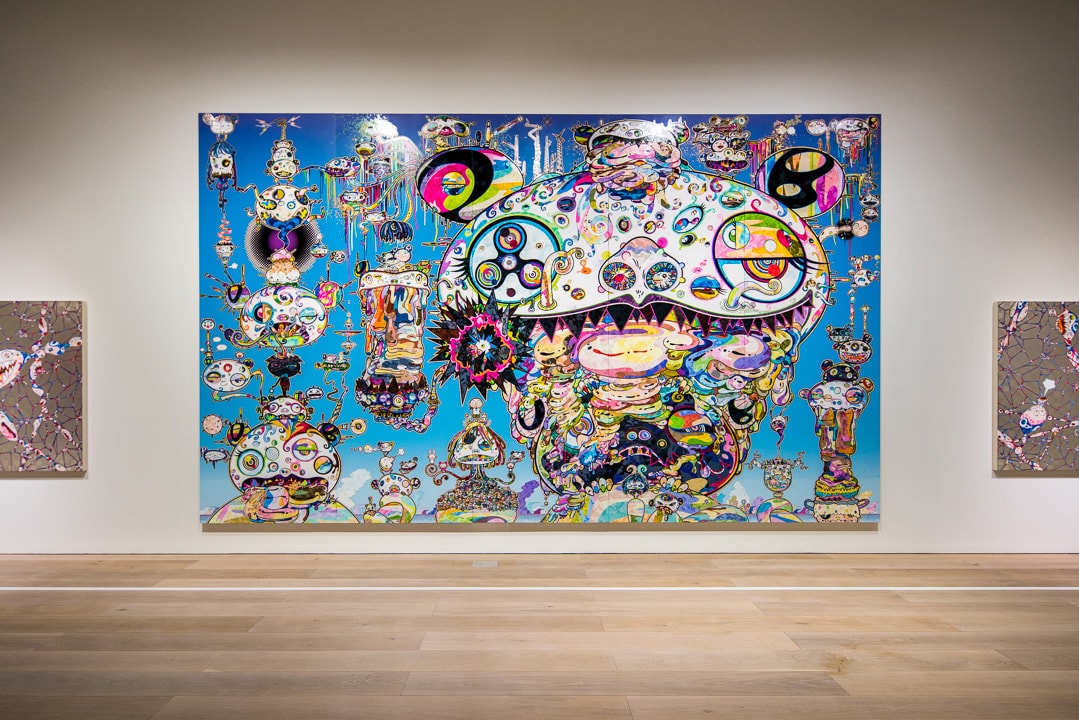 Spiritual motifs and religious symbols are prominent in your work. Can you explain why they recur?
These themes come from really honest thoughts. Much of my spirituality derives from Star Wars. I keep in mind sayings like "May the force be with you." Star Wars is very powerful, much like religion. Since high school, I've believed in UFOs, which led to to my infatuation with Star Wars. I'm drawn to escapism. This artwork derives from reflections I had on 2011's Tōhoku earthquake and tsunami which led to the nuclear crisis in Fukushima. It was a shocking moment of realization. Mother nature has the power to bring us back to a primitive state, leaving 10,000 dead.We were helpless. Perhaps a new religion or belief can be found following the natural disaster. In my art, I create a new world based on this idea.
How does the "Ensō" in your recent exhibition at Kaikai Kiki Gallery correlate with the series of exhibitions before it?
The Enso approach derives from the Buddhist monastery. A famous monk named Haqeen practices calligraphy in a unique way. He's known to be quirky, puts a humorous spin on the traditional art form, and exudes freedom and mobility. I paint with his motifs in mind. He's been a big inspiration .
Normally Ensō art is performed with a brush, but you've opted for spraypaint. Why did you do that? And does it conflict with the message behind Ensō? 
Alongside natural disasters, many indecent messages flood the internet and news. ISIS, news from the Gaza strip…. Humans at war are always in the media. The spraypaint is a nod at the rioters who spray graffiti on the walls. These words can be harsh, but also very empty. The spraypaint represents anarchy but also an overarching solemnness masked by frustration. Ensō symbolizes strength and elegance. In my work, I reassess  these sensibilities.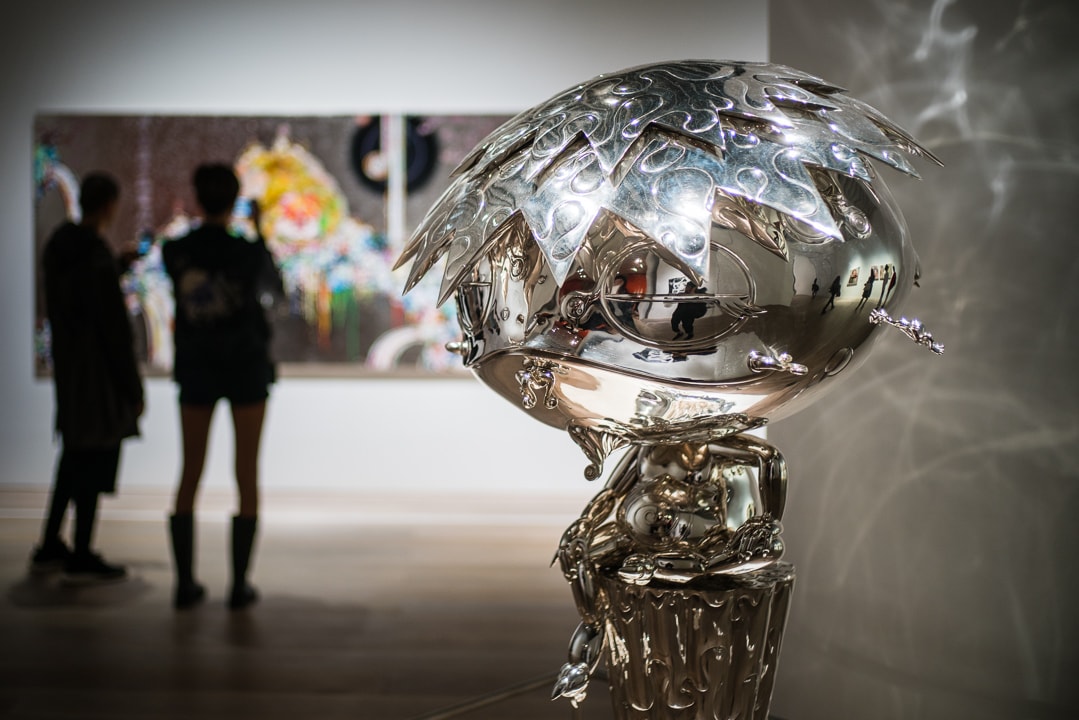 You've toyed with various mediums in your work. How do you carry a concept from the gallery to the silverscreen (as you've done with Jellyfish)?
When I first started making film, my friend Yoshihiro Nishimura said he would help. He quoted $300,000 USD for maximum production cost, which is pretty cheap. But he reminded me that to make a good film, I would need a fair bit of computer graphics, and that's where the costs really go. An earlier film cost $8 million USD, and computer graphics can cost $20 million USD. To reconcile the prices and my ambitions, we've launched our own Kaikiki computer graphic design office with 60 staff. Jellyfish Eyes Part 2 is nearly finished, almost reaching the standards of how I envision my own Star Wars movie. Compared to a Star Wars film, it's still very low budget at $30 million USD, but it's still quite steep.
How do you think these digital mediums will inform your future work?
I'm very interested the digital graphic realm and how we can use it to express emotion. All my sales from the paintings go towards computerization and technology. It's costly but breathes new air to my vision. Next I want to use 3D and animation software to create sculpture and painting. I like to explore new mediums. I haven't been able to make a game yet, so that's a sector for future exploration.
Aside from a collaboration with Vans, 2015 saw your last designs for Louis Vuitton. What will the new year bring?
I enjoyed collaborating with Vans. I have worn Vans every day for 50 years. I have 60 pairs of Vans at home. In terms of collaborating with luxury brands, Louis Vuitton has a big influence on the market so I don't think there's many brands I can touch for a while (laughs). Another brand I wear daily is Patagonia, but I don't think they will ever collaborate with me because they have a very strong philosophy and wouldn't alter that for me.
What do you like about Patagonia?
They have strong values on animal-welfare practices and have been able to stand their ground against scrutiny from the media.The founder and employees have different visions, but the founder has stuck by his thinking. I applaud that. That's why I wear it everyday and feel relaxed and confident. I love its outdoor aesthetics, but can also enjoy it in the city.