The Nike Shox R4 Is Making a Very Quiet Return
Can this help Nike revive its popular Shox line?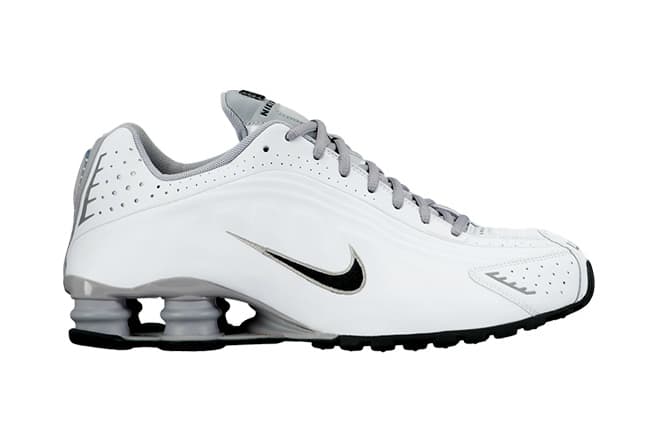 Late last year, Nike dropped the Shox TLX in a variety of bold colors with very little hype around them, while this year we saw a few Shox NZs get released. Has the shox lost its appeal? Maybe. But you can't deny its early popularity nor its faint nostalgia. The latest spring-inspired model to get revived is the Shox R4. Creeping up on Foot Locker's Australia site, a white and black version will quietly release this weekend at all Foot Lockers within the country. If this doesn't do it, how can Nike properly bring back its famous Shox line?