Kanye West Names Pusha T President of G.O.O.D. Music
Pusha T for President.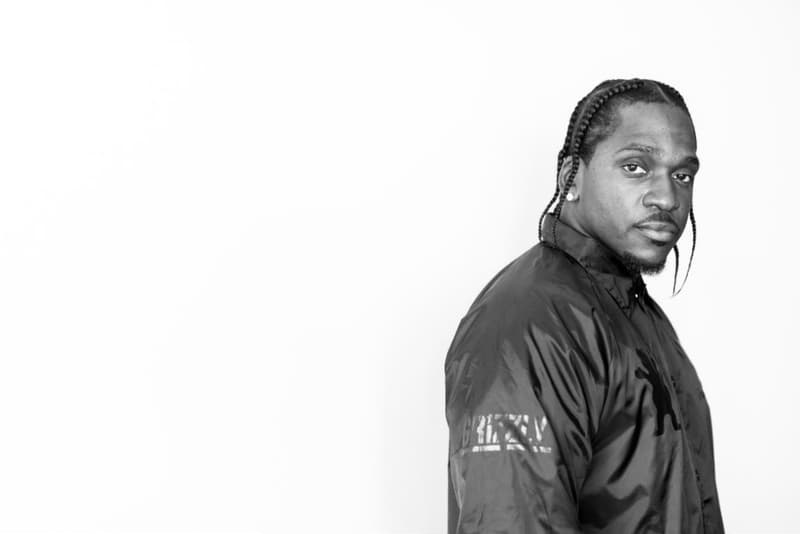 G.O.O.D. Music has a new label head and that person is none other than Pusha T. In a recent Billboard exclusive the Virginia rapper revealed that it was four months in making from what initially started as a phone call from Kanye West:
Actually, I was flying home and I had just got into my car at the airport. 'Ye had called me and he was like, "Tell me something. What do you think about being the president of G.O.O.D. Music?" And I was like, "Well, what are the things that you're looking for?" And he was basically just like, to manicure the label, make it profitable and be very business-oriented about it going forward in a manicured type of way.
Pusha T also gets into specifics about his new role as G.O.O.D. Music president:
Billboard: What was going through your mind in those four months since? Any pros and cons that you were weighing?

It wasn't really any time to me. I always look at it as an opportunity to help the team and I think that artistically, me and Kanye have the same vision. He respects me as an artist, a really manicured artist. I'm not out here shooting in the dark, doing any and every thing. When it comes to albums and things like that, I have a very manicured process in which I get to take my time and I think he sorta respects that I get to take my time. It's never no pressure simply because I think he looks at me and my other businesses and understands that's why I have this luxury of time in whether it be my clothing stores, my clothing line, just things like that. He just notices me and him don't ever have that type of pressure, tension, producer-artist relationship. I think he respects that a lot and not to mention, ever since I've been on G.O.O.D. Music, there's been a host of artists that I've brought to the table, tried to sign, brought to his attention in trying to sign, whether something was super hot or I called it it's not going to stand the test of time, it's wack. I been pretty right in a few regards. Those are the things he keys on as far as I go and just as far as being a part of the culture. He knows I'm outside all the time. He knows that I'm of the people. He knows that I'm in those specific mixes of things that are bubbling up, whether it's online or before it even really gets hot online. He knows I study those different avenues.

Billboard: In a perfect world, what would G.O.O.D. Music look like to you in the next five months?

I just look at capitalizing on everything that I feel like G.O.O.D. Music brings to the music industry, our following, and the culture. First of all, we have incredible artists. It's definitely about getting those albums out in a very manicured fashion. We have great artistic talent that sort of walk the lines of bringing that excitement back in regards to just the art that goes along with it like DONDA, the merch and things like that. Things that kids are really into these days. You see how fashion takes over and these pop-up shops take over and how the music business is a real touring business now, just the things associated with it. Just building it out to make sure that everybody on the label is really capitalizing off of all the assets that really come with GOOD Music, that we really started, that we've really been good at. Just really executing all the different avenues of music, art, culture and fashion as well.
Read the full interview here.