TAG Heuer Unveils Its Android Wear Luxury Smartwatch
TAG unveils its $1,500 USD Android Wear smartwatch.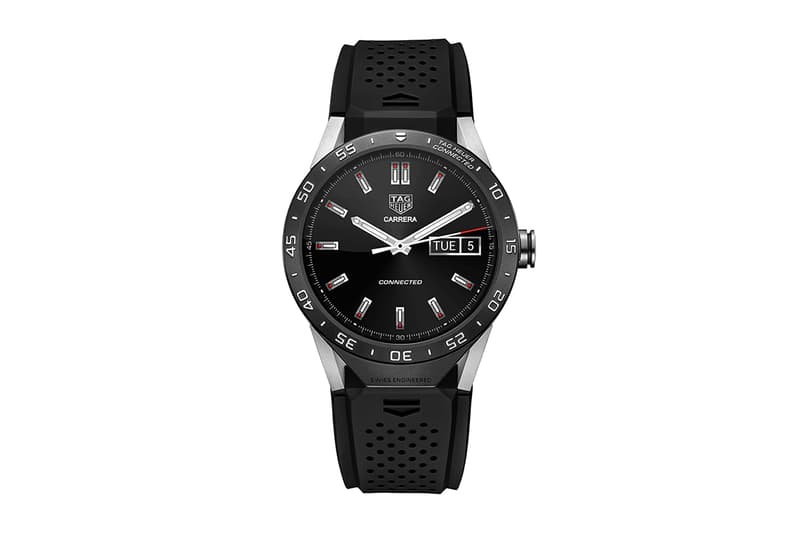 While most smartwatches skew heavily toward the contemporary and futuristic, TAG Heuer has gone in the other direction with its $1,500 USD Android Wear design. Dubbed the "Connected," TAG's luxury take on the smartwatch essentially couples a classic Carrera with the timepiece-centric Android operating system. Featuring everything from special watch faces to a bevy of apps, the design sports a 46.2mm-wide, 12.8mm-thick titanium case and comes with both WiFi and Bluetooth connectivity, 4GB of on-board storage, Intel chipset, and even wind and weather monitoring. Perhaps best of all, buyers will have the option of trading in their Connected in two years' time and ponying up another $1,500 USD for a more traditional mechanical Carrera — not a bad deal considering the watches go for significantly more than $3,000 USD.
The Connected is available now at select TAG Heuer boutiques.