Errolson Hugh Explains the Purpose of NikeLab ACG
"Mark constantly stated that he wanted a clean break from the old ACG. He wanted something new and not retro."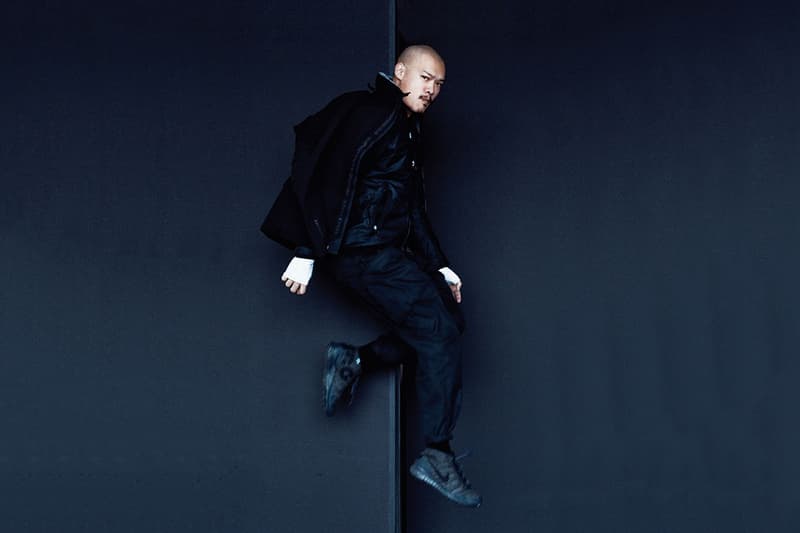 Errolson Hugh is the undisputed king of urban utilitarian wear with ACRONYM and now NikeLab ACG. Reinventing the Nike ACG branch, it was relaunched early this year under the NikeLab umbrella. Gone are the associations to the wild outdoors and bright colorful designs. In are darker, more urban but still utilitarian wear. Hugh has carved a strong following of fellow urbanites looking for cool gear that will get them through their door and out in the city in a flash. Complex interviews the designer and picks his brain on the differences between NikeLab ACG and ACRONYM, and how the designs are conceived. Read the entire interview here.
How do you, as a designer, describe the fit of the ACG collection?
We decided to call it the 'All Conditions Fit.' It's ergonomic, anatomic; a 3D dimensional pattern. You can see the shape of the body inside the pieces. We built these points into the fit block. A normal fit block is cut for a body standing straight up and down, like a suit for example. When you sit down in a normal suit, you don't feel comfortable. In contrast, the ACG Collection is cut into the shape of the person who is about to move. That benefits in terms mechanics; how you can move, how you reach your step. It gives the collection a certain underlying attitude visually, and from the user experience, it provides a sense of control.

More directly, how can non-athletes benefit from the ACG tech?
As the guys at Nike say, there are no non-athletes. "If you have a body, you're an athlete." In terms of movements that you make in sports, they're more extreme than everyday actions. But if you can do a sport in a garment, you can wear it to do something in your everyday life. You can't say that about everyday clothing. Track jackets and sneakers, are widespread because they function differently in this way.