How Chandler Parsons Plans to Become the NBA's Best Dressed
From bleach tips to wingtips, Parsons is one of the league's most stylish players… and he's nice with the pill too.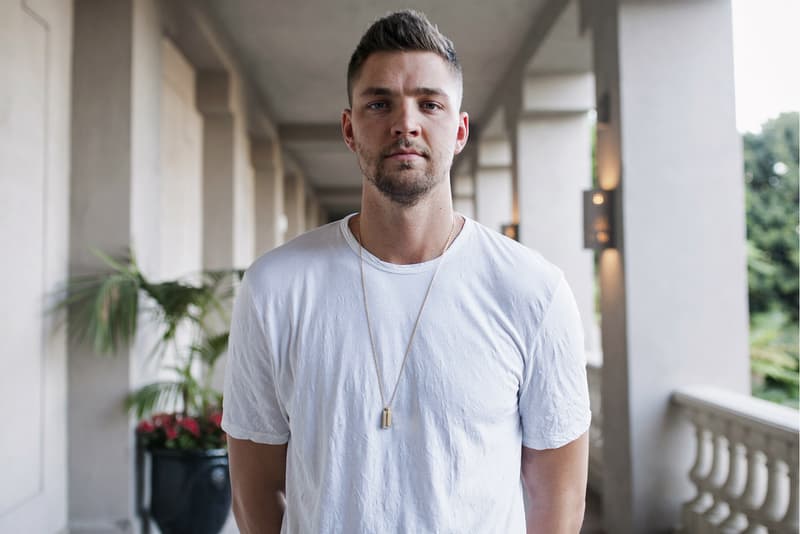 In 2005, former NBA commissioner David Stern implemented a mandatory dress code requiring players to wear "business casual attire" while conducting official NBA business. While the dress code was met with some resistance, the goal was to improve the overall image of the league and its players.
With the ever-increasing popularity of the league over the last few years, players have gone beyond the typical business casual attire and put serious thought on what they wear to arenas and postgame press conferences; knowing that cameras are always on them and their fashion choices will elicit some form of reaction amongst the various social media channels.
Dallas Mavericks' forward Chandler Parsons is well regarded as one of league's most fashionable players, and with such a keen focus on his personal style – including brand partnerships with Stance Socks, Del Toro shoes, PSD underwear and Anta – you won't hear him yearning for the return of tall T's, throwback jerseys and baggy jeans.
We recently spent an off-day with Parsons in Los Angles during the Mavericks' West Coast road trip as they kicked off the new NBA season. As he was preparing to make his return to the court to face the Lakers after offseason knee surgery, Parsons discussed his excitement on the new season, and gave us an inside look into the mind of one of the league's most style-conscious players.
Even with the Mavericks being close to signing Clippers DeAndre Jordan and despite him changing his mind, you guys did add some veteran talent to the roster. How excited are you for this season and getting back on the floor?
It was a crazy summer to say the least with the whole DeAndre Jordan fiasco and bouncing back from that. I think we did a really good job getting guys like Deron Williams, Wesley Matthews and Zaza Pachulia – guys that are proven players, who are experienced, bring veteran leadership, and know how to compete, play and want to win.
It's been a weird and difficult summer for me too, just from the standpoint of going through rehab after having surgery, but it was good having Wesley, who also went through a major surgery, to be able to rehab all day, workout, and having us go through that process together. It let us hit things off and we have a great bond and now getting closer to playing again, it's exciting. I haven't played in a long time, but I've been practicing and I'm feeling great. I've worked so much on my knee that now when I practice, everything is sore besides my knee and that's a good thing.
Just with the new additions, you and Wesley trying to get back acclimated to playing again, it's going to take some time for the chemistry to develop, but what do you think we can expect from the Dallas Mavericks this season?
It's a process obviously, and with so many injuries that we've had this summer, we're a little delayed – me and Wes not participating in training camp and also D-Will has been banged up a little bit. But we've had a lot of team events and D-Will had this crazy Halloween party, which in my five years in the NBA, I've never been to a team event like that. We've had four other team events, where guys have appearances and everyone is there supporting each other; guys genuinely like each other on our team.
Obviously, the Western Conference is deep and tough this year – probably as good as it's ever been. Our goal is to make the playoffs. We have a good coach, a good system; we have leadership, versatility, guys that can play multiple positions. Me personally, I expect to lead and have my best year yet.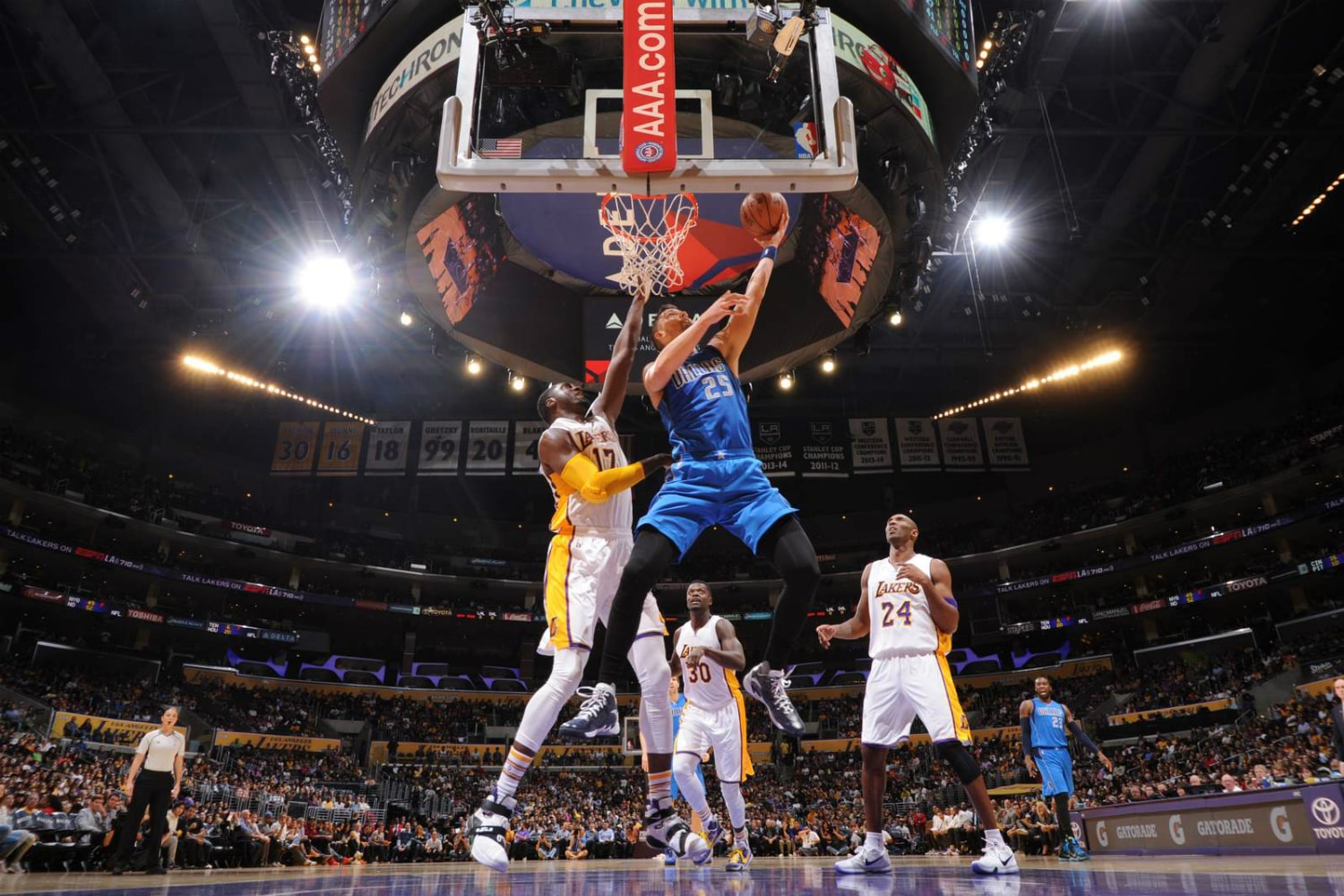 You guys got a nice start to the schedule in being in Los Angeles for five days and I know this is a place you spend a lot of time at during the offseason. What is it about LA that you love most?
I just like the lifestyle out here, man. I love the weather, the beaches, and the good restaurants. My agency and a lot of my friends are out here. It's just such a fun place. The traffic is a little brutal with everything being spaced out, but everything is very laid back, mellow, relaxed and that's how my personality is.
You're known as one of the league's most fashionable players and your style comes off as genuine. Were you always into fashion or was this something you developed as you matured?
No, not at all. I've had a lot of different phases. Growing up in Florida, I used to bleach the tips of my hair and grow this really shaggy, long blonde hair and wear Puka Shell necklaces (laughs). I thought I was a surfer back in the day. Then I went through the little hooper stage where I started shaving my head and getting the edge ups and wearing the tall-style tees. Same thing with college; I went to the University of Florida and there was all this Fraternity and Greek life there. I would wear these khaki shorts, Sperry's – so I went through a lot of phases.
But now, being in the NBA, I feel like it's almost like a competition amongst other guys. Just me being able to go to the different fashion weeks, different events and shows, being able to meet these cool designers – it's always been something I've been interested in, but never really had the platform to do it. Being able to travel and do all these things and meet all these cool people, my love for fashion and designing really took off. Being an NBA player, you're photographed and looked at a lot. A lot of times people don't get to meet and talk to you, so what you wear is how you are perceived. I have a fun time with it and it's something I enjoy.
How would you define your style?
I would say very tailored, very European. I like my clothes fitted, which is funny because of lot of the old school guys around me like Dirk (Nowitzki), our owner (Mark) Cuban; these guys will kind of hate on it because it's so tight, they'll make fun of it. I think it looks better though. It looks sharp, looks clean. Baggy is out and those guys haven't gotten that memo yet (laughs). I think I'm very versatile. It also depends on where you are. If I'm in LA, New York or Miami, I can wear an oversized T-shirt with some skinny jeans and boots. But if I'm at a restaurant in Dallas, I'm getting looked at like a weirdo. Fashion is different everywhere you go. You have to know that with wherever you're at.
Out of all the various brands and designers that you've worn over the years, which are some of your favorites?
For shoes, obviously Del Toro and Matt Chevellard, I think he's brilliant. He's awesome with all of the different collabs and the designs that he has. It's pretty much all I wear now and all I've worn over the last couple of years. I love Balmain Jeans and Public School. I'm kind of all over the place. I also love Fear of God as Jerry Lorenzo and Kanye do a lot of dope things over there.
As you mentioned, whenever a player enters the arena or snaps an Instagram photo, all eyes are on what you're wearing, and guys are more aware of that now than they've probably ever been because it's a competition. Who are some of the other players that you keep up with?
You can tell who has good style because they have stylists; it's not them doing everything. Guys like D. Wade, LeBron, Amar'e – these guys dress very well because obviously they have someone helping them. They have Rachel (Johnson) or Calyann (Barnett) and these stylists that they hire. I used Calyann a little bit last year to get me started. She was great too, just being able to come and pick out my outfits and making sure I know what goes with what; what pants, what sweater, what jacket.
Then you see guys like (Russell) Westbrook and these guys who are a little bit more bold and outgoing. It's almost like if you have that personality and you're confident rocking it, you can pull off anything and I think he does a great job doing that.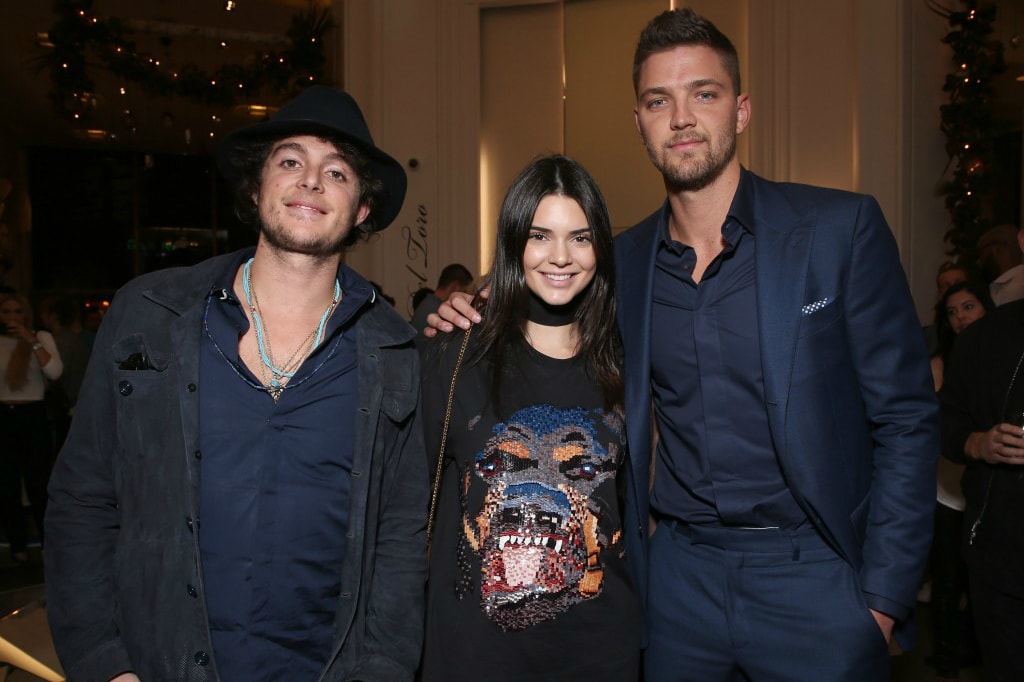 Just how competitive is the fashion game for you guys?
It's competitive, man! It's funny. It's almost like how competitive it is with what car you're driving now to what you're wearing to the game – you're judged and then people are talking about it and looking at it. It's very competitive and you get a sense, right away, of who really cares and who doesn't. A lot of people don't really care and aren't into it. But for the players that do, it's very competitive and it's fun during the playoff games and post game press conferences to see what guys are rocking.
Just how much consideration goes into what city you're playing in, in terms of what you'll wear on game night?
It definitely depends where we are at. You're not going to go crazy for a Tuesday game that's not on national TV against say Milwaukee or something like that. You're just not. You're going to go for being more comfortable. Like against the Clippers the other night, we had a national TV game on TNT, and it's one of the first games of the season, so for a guy like me, who wasn't playing still, I made sure I looked sharp. I had this really dope suit on, pocket square and a tie, and I made sure I looked really clean. It all depends on where you're at, and then the playoffs mean even more exposure. Everyone is watching and you're getting filmed walking into the arena and again during the press conference afterwards. So it all depends on where you're playing and how big the game is.
What are some of your favorite road cities to showcase the full wardrobe?
Definitely when you play the Knicks at Madison Square Garden and when you play the Lakers at the Staples Center. Those are the big ones for me, and also the games that are on national TV. Besides playoff games, the major market cities; Miami, Chicago, New York and in LA, all those cities where fashion is kind of big. It makes more sense as opposed to when you go to Oklahoma City. No offense to Oklahoma City, but they don't really care what you wear.
How do you handle packing for those extended road trips? Are you laying everything out and packing a lot of your clothes, or just packing lightly and then hitting the stores to shop when you get into town?
I pretty much have all of my stuff. So every summer, I have a stylist that will pick my stuff out. Matt with Del Toro; he also helps me a lot with sending me different things from different companies and brands ahead of time. I have preset outfits that are in my closet. With the stylist, they'll even go as far as putting little tags on my clothes to show what pocket square, what tie for what game, etc. When it comes to this road trip (to start the new season), it was a five-day trip with three games. I just went into my closet, found a garment bag and just packed it. Without that, I would have just packed everything, started from scratch, and picked my shoes, shirts and just went from there. Freestyle some things and put everything else together.
You went to fashion week in New York this summer and were apart of the fashion show at last year's NBA All-Star weekend. With getting more involved with the collaborations that you have, do you have any future aspirations to do your own menswear collection?
Yeah, for sure. I actually started doing some different things. I've been with Stance Socks for three years now and I was able to design my own sock last summer and that was awesome. Now they're the official sock sponsor of the NBA, which is insane and pretty crazy. I've also signed a deal with PSD Underwear. It's me, Kyrie Irving, Marshawn Lynch, and I'm designing my own line of underwear. Then there is Del Toro shoes and my new 2.0 collection.
Obviously basketball is my first priority and that's what I'm always focused on, but definitely when I have some off time during the summer. During the season, you're doing a lot for your brand partners and it's something that I'm very interested in and love doing. Going to NBA All-Star Weekend and doing the fashion show, I think that's something that I'll start doing every year and it's something I had a blast doing, even though it was rigged and LeBron gave it to J.R Smith (laughs). But it was fun and while it's entertainment, it's also cool to go there, and you have some of the hottest supermodels there, you have Kenny (Smith), Shaq and Charles Barkley, who know nothing about fashion, judging us and Kevin Hart is hosting. That was awesome and I think they'll do that every year.
Fashion week is also cool, just to be able to go. I went to some really cool shows. This past one, they broke it up, as it used to be all together; men and women. Now it's separate. My girlfriend (Toni Garrn) is obviously very big into fashion as a model. So it was cool to go and see her do her thing and myself just going to the different shows and hanging backstage. Getting to meet the different designers was really cool and I look forward to doing that again.
With Del Toro, I heard that you're not just a spokesman, but you're also very involved. Just how involved are you with the creative and design process?
Very! Matt Chevallard came out to Dallas and we just sat there for hours and we just hashed out this new collection. By now, we really understand each other. I know what he likes to do, and he knows what I'm in to. The whole thought process behind the new 2.0 collection are the five different shoe types. Say you're going on a road trip – the line is very versatile. I have a dress slipper that you can wear with a suit. I have a Chukka that's more casual. I also have a low-top sneaker that you can pretty much wear with anything, and we have a high-top boxing sneaker that's really cool that you can wear with some skinny jeans. There's also a boot that you can wear with anything. So it's a little bit of everything and you can wear one of the five shoes with almost any outfit. The colors are kind of Mavs-themed with the navy, baby blues and grays, and the attention to detail with the lining, the materials and the different suedes are all new things that we did that I think were awesome.
From a fashion standpoint, what can we expect to see from Chandler Parsons in the future?
Just a little bit of everything. Obviously, I like to stick to what's popular, but I'm also kind of bold and daring with what I wear. I'm a very confident dude, so I feel I can pull off anything. Obviously, there are going to be some haters and people talking about whatever you wear, but I'm comfortable with what I like, and it's something I'm going to keep on doing.