Best Made's Weather Station Tells the Weather the Old-Fashioned Way
Weather satellites and climate observatories not required.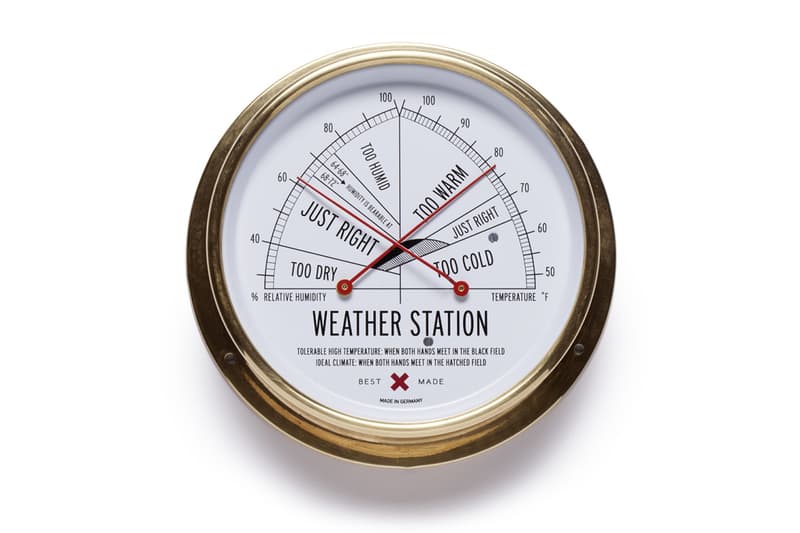 The act of checking the weather is often a very impersonal process as represented by unfeeling numbers on a digital screen. New York's Best Made Co. hopes to change that with its Weather Station — an analog device that holds its own tangible weight in an all-brass, German precision-made construction. Resembling nautical instruments of old, the device's gauge consists of two hands that indicate the temperature and humidity as represented by relatable layman's terms, and where the hands intersect represent the "feel" of the weather. Buy the Weather Station online now from Best Made Co. for $172 USD.