5 Reasons Why Ronda Rousey Took A Dirtnap
How did the women's UFC champion suffer her first defeat?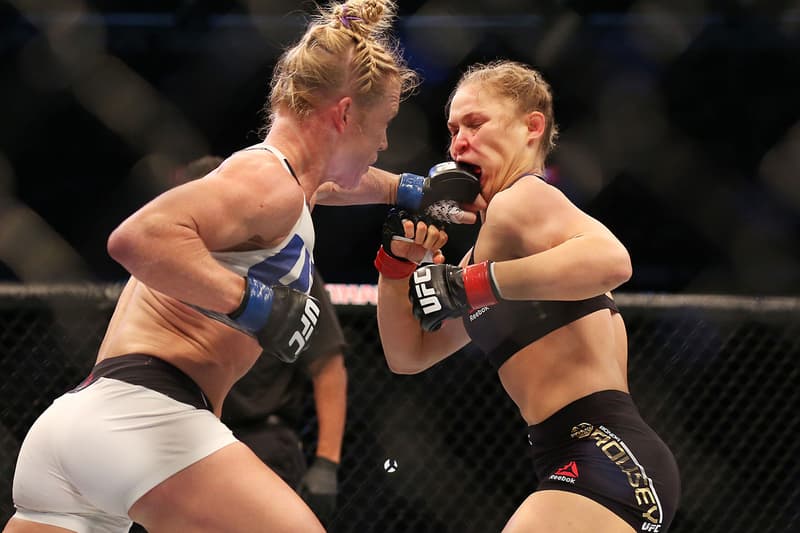 1 of 4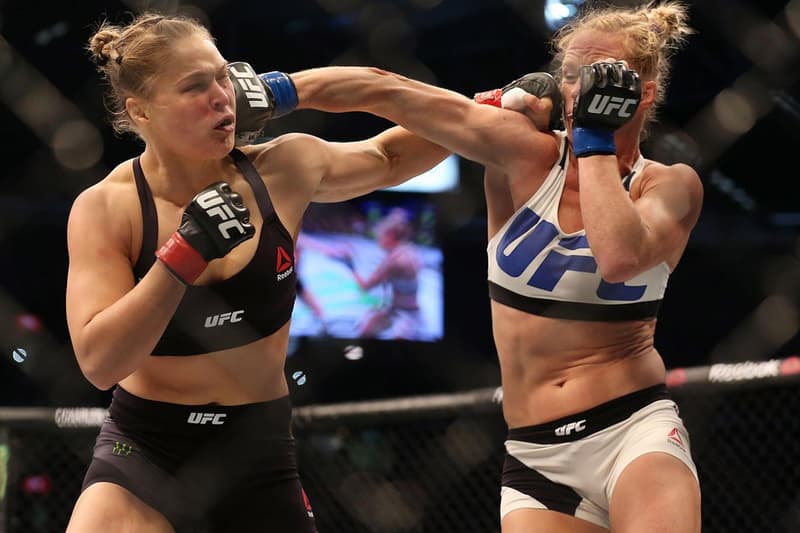 2 of 4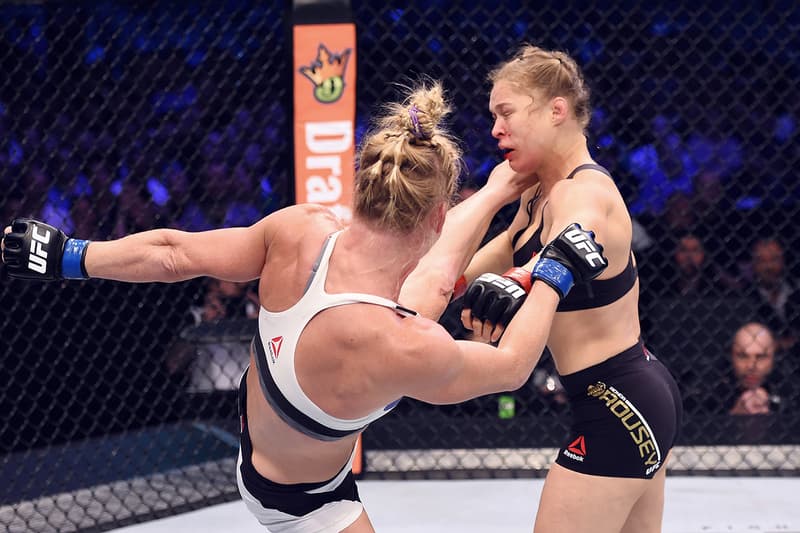 3 of 4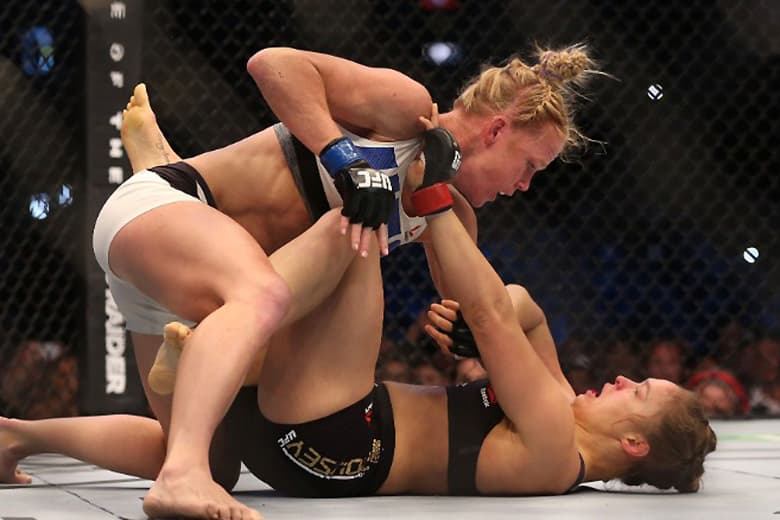 4 of 4
As the UFC hands Ronda Rousey a 180-day Medical Suspension following examination, should the world really be asking; "Is this the end of 'Rowdy' Ronda Rousey?" 13-1 is hardly a record to scoff at, but the previously undefeated UFC Women's Bantamweight champion took her maiden dirtnap after a devastating head kick from Holly Holm (10-0) at UFC 193 in Melbourne, Australia. Sure, Manny Pacquiao and even Muhammad Ali have had their share of brain-cage shakes but in Rousey's case the air of invincibility instantaneously vanished after her 2nd round, 0:59 K-O. After a meteoric rise to fame, a legendary run of dominating form and one fateful kick to the head, will the fan favorite Ronda Rousey return the same in six months time? In the meantime, here's five possible reasons why it all went wrong.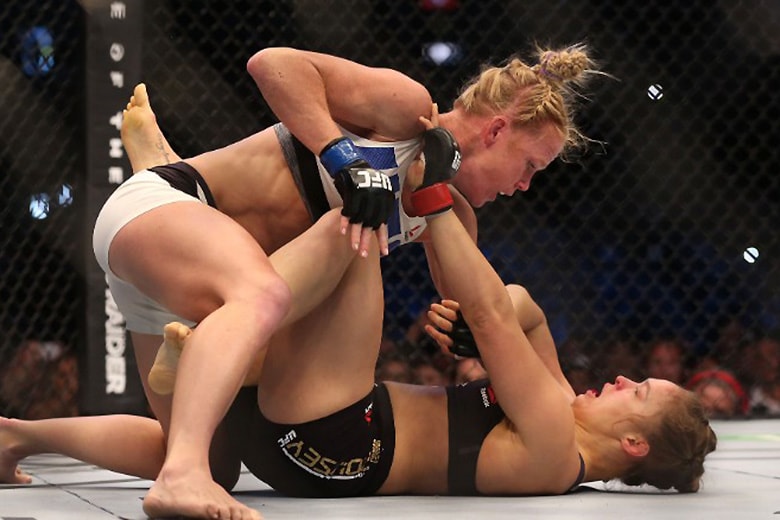 Too Many Distractions
It's obvious that Ronda Rousey is popular. She's charming, marketable and a human weapon to boot. What she's has done for women's sport, particularly the UFC is admirable and as a truly great fighter and competitor, this status is well deserved. But perhaps boundaries should be maintained and after various award show appearances, video game covers, public social media spats (Money Mayweather, put your phone away) and already two forays into Hollywood; the former champ may need to re-channel her focus if she's to take back her title belt. Rumors of a transition to WWE can't be doing much in her favor either.
Complacency
Rousey dominated her way to 12 straight victories without a defeat, wearing the "Undefeated" badge from her first fight in March 2011 to her loss in November 2015. Suggesting that she competes in a 'weaker division' is not so much disrespectful to her competitors but a compliment to her own prowess in the Octagon. Maybe Holm rocked up at just the perfect time to remind Ronda that fights need to be fought before they can be won. Being the fan-favorite doesn't mean you will always win by default. As relinquishing the belt to Holly Holm can attest to, you're only as good as your last result. Which leads to…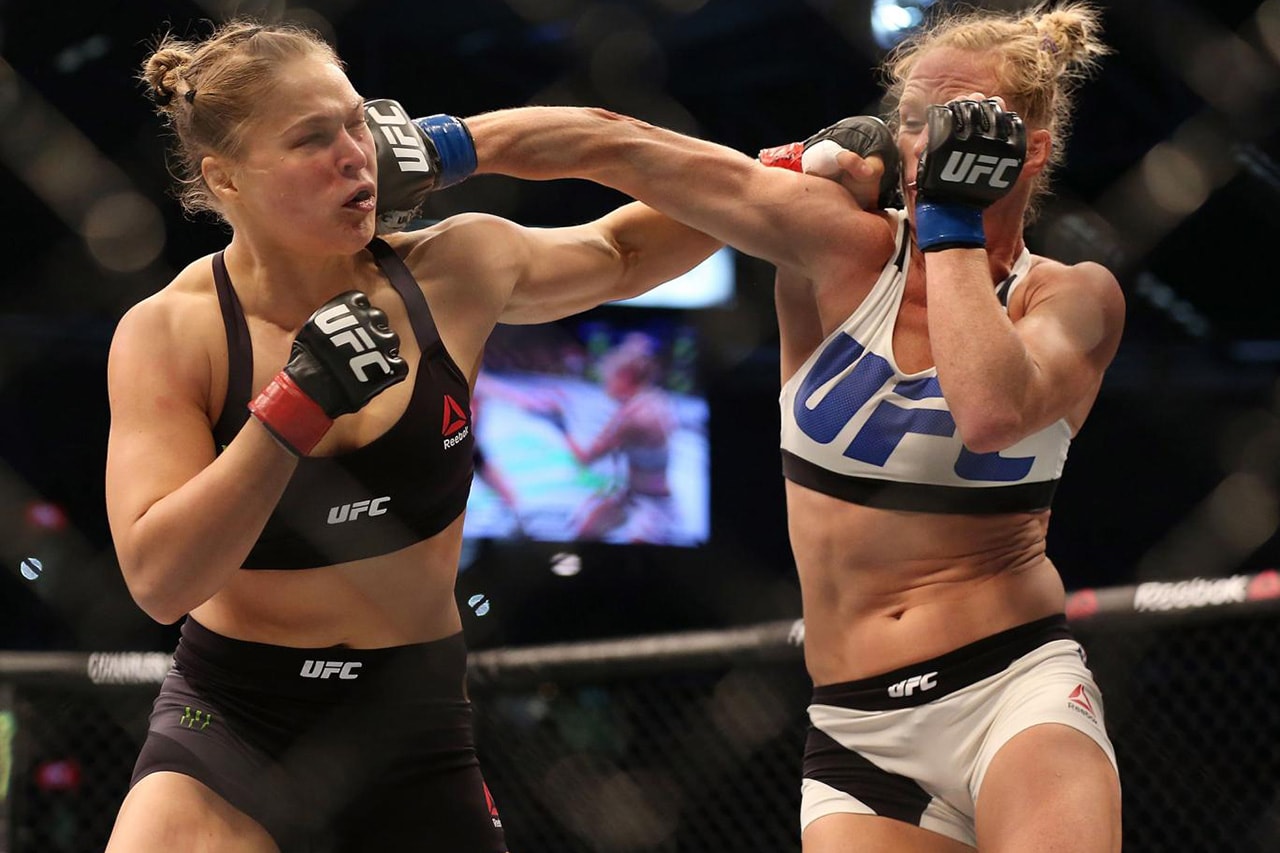 Lack of Preparation
Perhaps as a sum of distractions and complacency among other factors, it should be worth asking if Rousey was simply ill prepared for her bout against Holm. In the lead-up to the fight, there have been various doubts about both Rousey's Stand Up fighting ability and coaching methods under striking coach Edmond Tarverdyan. Considering the fact her opponent is known to be a stand-and-punch fighter, its bewildering to think they wouldn't have worked on this aspect of Ronda's game.
Proving to be more than shallow observations, Rousey landed 17 significant strikes to Holm's 38 with a Standing Strike percentage of 76.7% to 81.7% respectively. In retrospect Rousey's go-to gameplan of dumping her opponent on her head and armbarring her into submission wasn't going to work here and her team evidently did nothing to plan against that.
One-Dimensional Fighter
That aforementioned "Air of Invincibility"? Gone, along with the undefeated record. It would be absurd to suggest that Ronda is not a good fighter, or even the best in the world. But is she really as good as she was portrayed before her fight with Holm? Could she really beat Mayweather? Prior to Holm, only Miesha Tate has taken Rousey beyond Round 1, eventually succumbing to the armbar in the third round. Lets stop and think about that for one second… 12 victories, 11 in the first round and 9 armbar submissions rounded off with TKOs. Could it possibly be that Ronda Rousey is a one-trick pony? Holm gave the fans some real food for thought at 2:43 in Round 1, evading what suspiciously looked like an impending 'Rousey Armbar' set-up, only to deliver the knockout kick later in the fight.
Soundly Beaten
Rousey's defeat may be grabbing all the headlines, but credit must be given where credit is due. This wasn't a one-off, stray kick that happened to crunch Rousey's jawline but a borderline flawless performance from Holly Holm. Perhaps complacency played its role with allegedly poor-preparation adding fuel to the fire, but Holm is undefeated at 10-0 in her own right. The fight breakdown certainly suggests this, but the video evidence shuts down any further debate.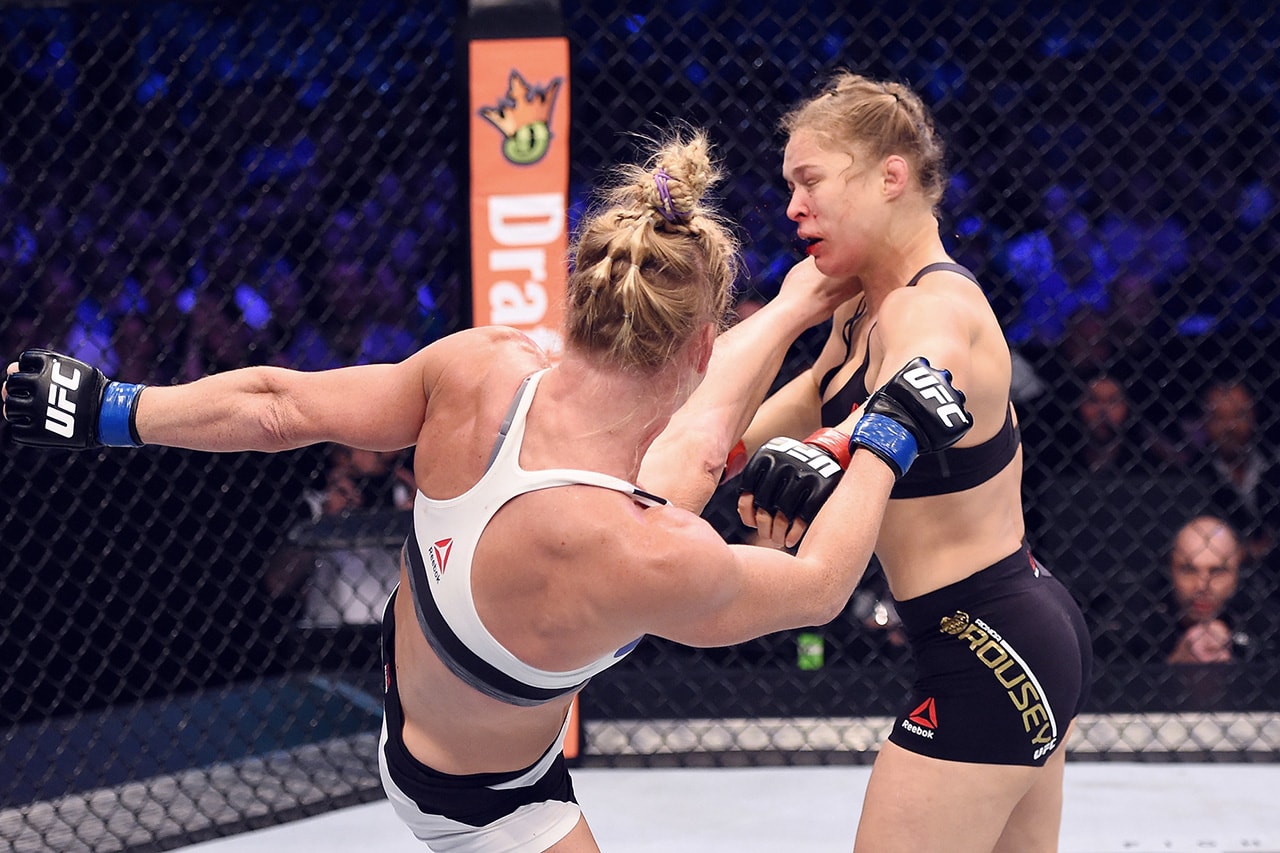 Holm isn't exactly the hardest hitter around but at 1.73m possesses great range in her kicks. Normally easy for a grappler but Ronda charges with punches looking for the clinch before slamming down her opponent and looking for the armbar. What Holm did was take advantage of this "process." Too many "steps" lead to the situation that opens up the armbar. Holm took advantage of this, defended the clinch before opening Ronda and delivering the demolishing kick; one which ended it all.