Toyota Tacoma 'Back to the Future' Concept
A conceptual take on McFly's truck.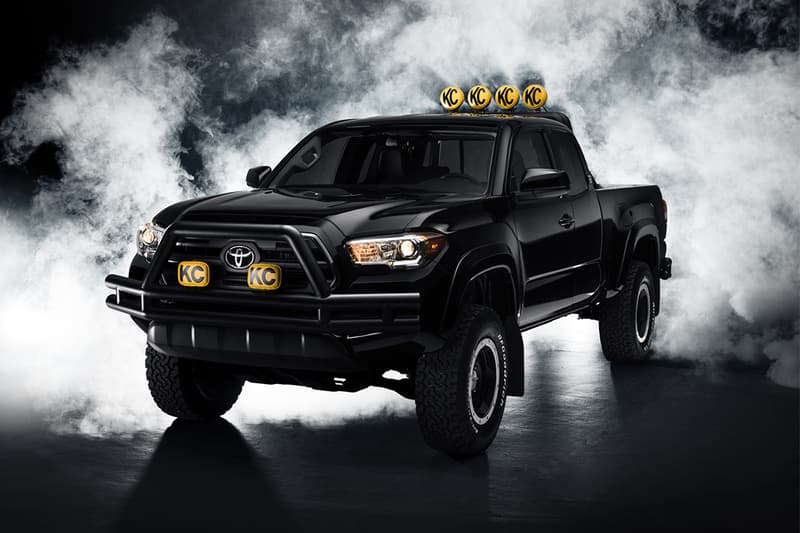 For its own nod to Back to the Future Day, Toyota has realized the truck that Marty McFly lusted over in the first film. Utilizing the Tacoma as a base, the BTTF concept echoes the look of the 1985 original, donning an all-black paint job alongside KC HiLite driving lamps — included here in a more modern LED variety. The design even comes with other nods like D-4S fuel injection badging, tubular bumpers and license plates that mimic the look of the 2015 plates from Back to the Future II.
Head on over to Autoblog to check out Toyota's full press release and look for the not-for-sale concept now in Los Angeles, New York and Dallas.