Streetwear Leaders Discuss Retail vs. Wholesale
Industry experts give advice on growing a brand without selling out.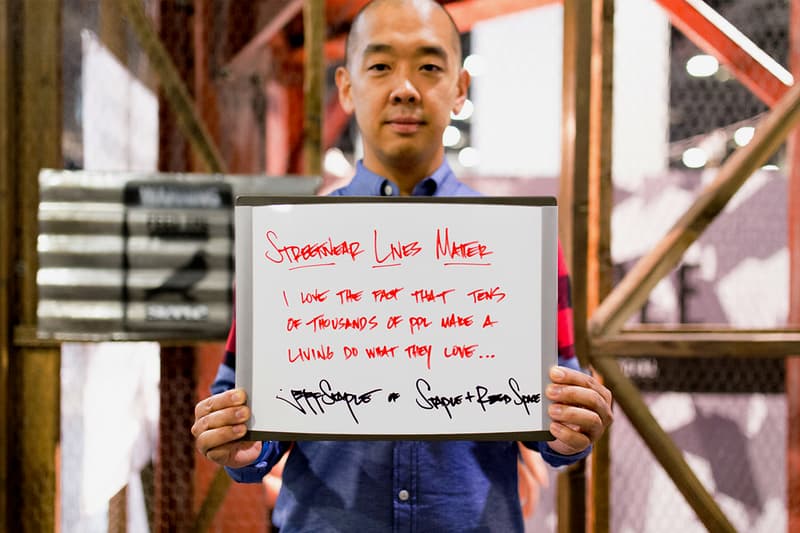 Vanguards of streetwear from Supreme, Aimé Leon Dore, Staple, and The Hundreds sat down with WWD to discuss their respective retail strategies and the pros and cons of going wholesale. In an industry notable for exclusivity and limited releases, it can be a tough decision to make–especially if the speed of growth ends up diluting the brand.
Teddy Santis, who founded Aimé Leon Dore a year ago, decided to sell direct from the start, stating that "it makes sense to go vertical because you make more money and have more control." When Jeff Staple started Staple Design in 1997, wholesale was his "lifeline" but the prevalence of e-commerce has changed the business, and he believes brands starting out today have more options than before. Former Supreme creative director Brendon Babenzien has also decided to eschew wholesale for his brand Noah, as building relationships with larger retailers takes too much time. Lastly, Aaron Levant of the Agenda trade show mentioned that independent retailers have been down by 50 percent from the peak of the industry.
While each company embraces its own strategy for staying afloat, it's clear the market has become increasingly competitive for smaller brands. For the full story, head over to WWD and see how some brands are utilizing the global market as well.