HYPEBEAST's Top 10 Posts of the Week
Nike MAG, Hotline Bling, Palace Skateboards and more.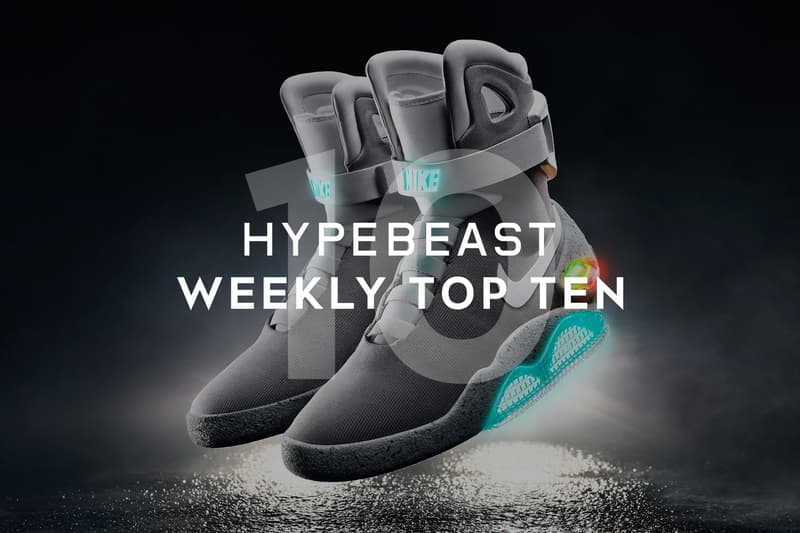 Sunday-Funday is here, which means another week of sneakers, fashion, music, and all things HYPEBEAST is in the books. Here we countdown the top ten stories from the past week based on view-count, and starting it off is a look at the street style from Seoul Fashion Week, followed by the latest Palace Skateboards x adidas Originals collaboration, and the price listing for the upcoming Balmain x H&M collection. Although Kanye dropped two (lackluster) tracks and Drake provided endless .gif material, it was Nike's very proper unveiling of the Air MAG with power laces that dominated our newsfeed. Wednesday, October 21, better known as Back to the Future Day, marked the day in which Marty McFly traveled into the future, sporting a pair of futuristic Nikes as he escaped Biff on a hoverboard. We've been anticipating this very day for 26 years, hoping self-tying power-laces would come to life, and to our excitement, it came true.
---
---
---
---
---
---
---
---
---
---