A Closer Look at Stone Island's "Reflective Research" Exhibition
An exhibition exploring the wonderment of textile manipulation.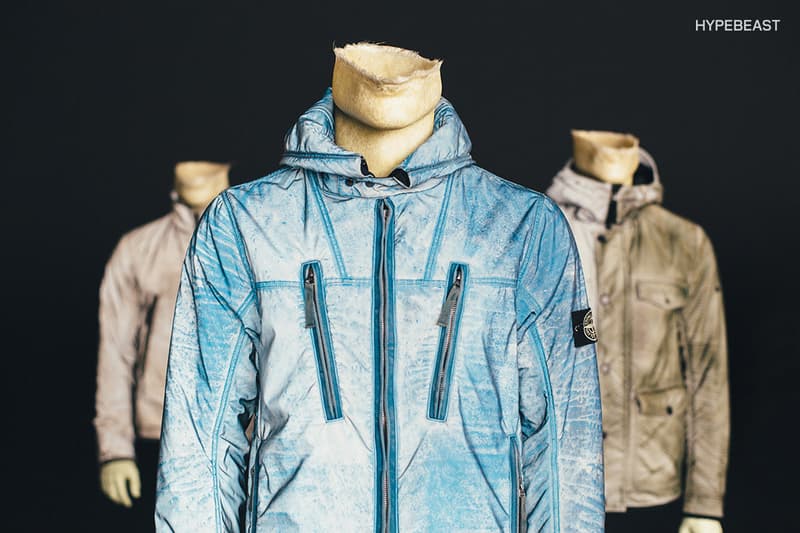 Noted for pioneering and constantly innovating the modern day perception of technical apparel and fabric technology, Stone Island has brought their much lauded "Reflective Research" exhibition to New York as part of the company's month-long North America incentive. Showcasing a wide variety of present and archived collection pieces, the exhibition focuses on the manipulation of Stone Island's textile innovations through the theme of reflection. Consisting of various technologies, each product has been categorized into its relevant process — mesh reflective, antique reflective, liquid reflective and even extending into the realms of reflective knitwear. Amongst such revolutionary early '90s archival products, Stone Island has included productions scheduled to release during the 2016 spring/summer season, as well as research prototypes that have experimented with lasering and pixel reflection technology. Fall/Winter 2015 collection pieces will be available to purchase alongside the exhibition that will run through until November 15 and can be seen at the address listed below.

Stone Island Temporary Exhibition
41 Greene St.
New York, NY 10013