PIF Is the Tinder of Networking
If Tinder and LinkedIn had a love child.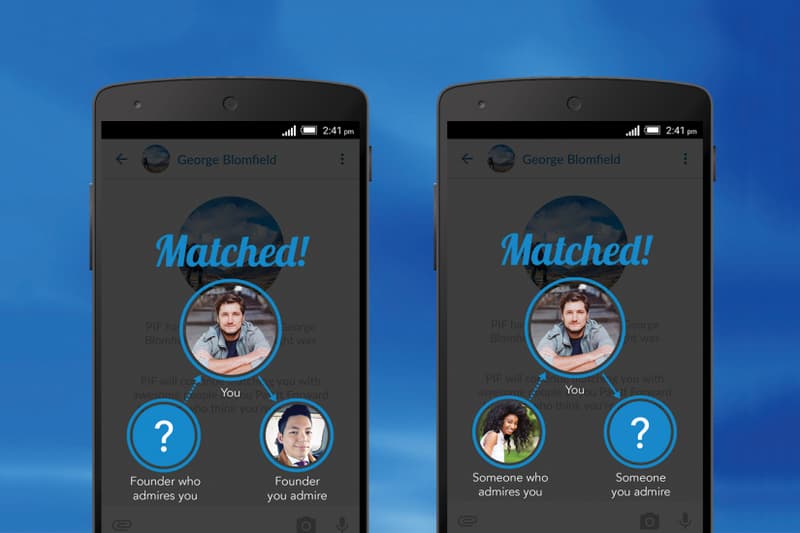 In the age of Netflix 'n' chillin', technology has played a large part in the way we make connections with other people. While Tinder has made a huge impact in the way people meet each other, a turn of events has pitted the best parts of the dating app with LinkedIn-esque capabilities. Manifesting itself in PIF (Pay It Forward), the aptly-dubbed Tinder for networking entrepreneurs looks to help people within a specific industry meet each other. Starting with the start-up community, the app features familiar left/right swipe options depending on whether you want to connect with a certain individual. Each user has a profile and a short bio, verified using your Facebook account. Once a match has been made, the two networkers are placed in a conversation.
What makes the app interesting is the opportunity for users to be placed in a conversation with someone they wish to meet, without a mutual request from the other person. While this may seem unwarranted, the app acts on a "Pay It Forward" system, where users can start an unsolicited chat with someone for every unsolicited chat they accept. The app is available now on both iOS and Android.