The Most Instagrammed Locations in Every State
From Disneyland to the Grand Canyon.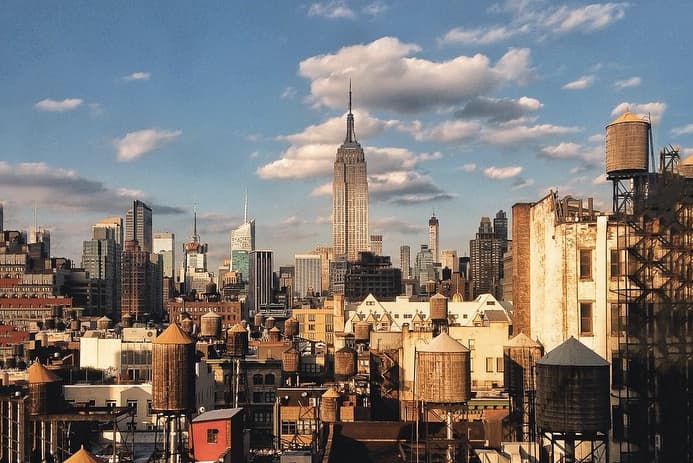 Instagram enables us to share and find sources of inspiration with users from around the world, creating communities over common interests as well as a love for beautiful imagery for the visually-inclined. Worldwide bus and coach travel company Busbud analyzed the IG archives to find the most Instagrammed location of each U.S. state by looking at location tags. Find lists of the most photogenic beaches, universities and parks below, and head to Busbud to see the analyses in full.
The most Instagrammed place in every state:
Alaska — Denali National Park
Arizona — Grand Canyon
Arkansas — Buffalo National River Park
California — Disneyland
Colorado — Coors Field
Florida — South Beach
Georgia – Atlanta Motor Speedway
Hawaii — Mauna Kea
Kansas — Kansas State University
Michigan — Silver Lake Sand Dunes
Minnesota — Lake Minnetonka
Mississippi — Jackson State University
Nevada — Vegas Strip
New York — Empire State Building
North Dakota — Theodore Roosevelt National Park
Oregon — Cannon Beach
Vermont — Magic Mountain
Washington — Space Needle
Wyoming — Yellowstone National Park

Read the full list at Busbud.
The type of place most Instagrammed in every state:
1. Parks
2. State parks
3. Wineries & vineyards
4. Historic sites
5. Gardens
6. Theaters
7. Points of interest & landmarks
8. Nature & wildlife areas
9. Zoos
10. Ski & snowboard areas
Most Instagrammed place in every Canadian province:
Alberta — Lake Louise
British Columbia — Grouse Mountain
Manitoba — Lake Winnipeg
New Brunswick — Chocolate Cove
Newfoundland & Labrador — Marble Mountain
Northwest Territories — Aurora Village
Nova Scotia — Cabot Trail
Nunavut — Baffin Island
Ontario — Niagara Falls
Prince Edward Island — Cavendish Beach
Quebec — Bell Centre
Saskatchewan — University of Saskatchewan
Yukon — Yukon Wildlife Preserve