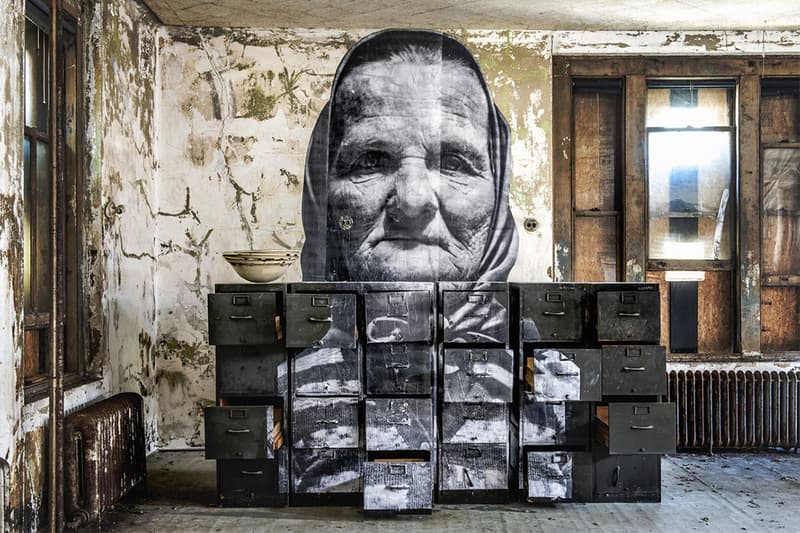 JR "Crossing" @ Lazarides Rathbone
JR opens his latest exhibition in London.
---
Acclaimed Parisian artist and TED Prize-winner JR returns to London with a brand new exhibition at Lazarides Rathbone. Entitled "Crossing," the display highlights brand new works from both "Les Bosquets" and "Unframed Ellis Island," showcasing a mix of color prints alongside JR's signature wood-mounted monochromatic paper pieces. While "Les Bosquets" continues JR's collaboration alongside the New York City Ballet, "Unframed Ellis Island" commemorates the stories of the millions of immigrants who have entered the United States via the Port of New York gateway.
"Crossing" opened October 16 and will remain open through November 12.
Lazarides Rathbone
11 Rathbone Place
London, W1T 1HR
United Kingdom