Australian Fans Weren't Feeling Childish Gambino
Things went from bad to worse for Glover.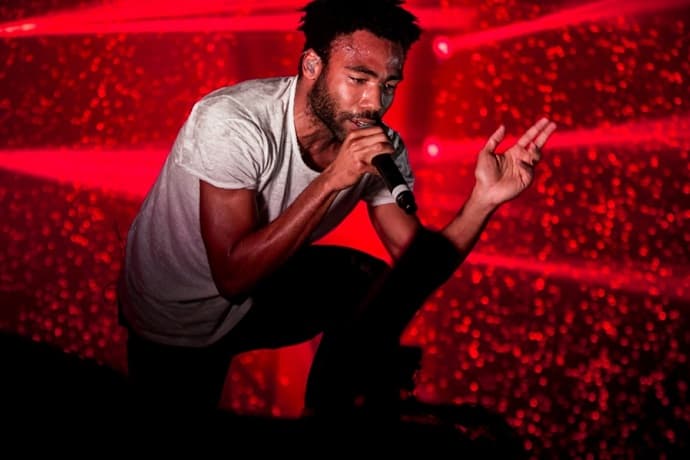 Well, you can't win them all. While Childish Gambino made quite an impression on Australian radio, that positivity and good will didn't exactly translate to his live show later in the day. While performing at the Cambirdge Hotel in Newcastle, things went south for the actor-rapper. That turn for the worse even ended up with Gambino eventually being booed off stage. According to the Sydney Morning Herald, there were apparently multiple reasons for Gambino's failed set. Via Sydney Morning Herald's Matt Carr:
The show appeared to curdle after the rapper spent about 40 minutes at the beginning behind turntables and seated near the rear of the stage, the audience's enthusiasm waning as his entourage joked with audience members long before they began playing music.
From there, the event completely tanked. Despite Gambino putting his all into his performance following his set's rocky start,,"his fast finish at the Cambridge Hotel was not enough to win back the Hunter fans, with the crowd left chanting obscenities after he performed a solo falsetto song and left the stage." The rapper himself would then appear to be "visibly surprised and upset" following the crowd's reaction. The show's failure would later leak to the venue's Facebook, where tempers flared among fans and one even dubbed the performance a "massive middle finger to Newcastle."
Childish Gambino/Donald Glover has yet to respond, but we'll keep you updated if the situation develops further. You can read the venue's full statement on the matter below.
To everyone who came to see Childish Gambino show last night we are as disappointed as all of you. We had the opportunity to present Childish Gambino to Newcastle in an intimate gig and we jumped at the chance as we aim to bring the best possible acts to Newcastle for music lovers. As seen last night, unfortunately we have no control over the acts performance once on stage. For those that aren't aware, Canberra and ourselves were 2 additional Childish Gambino shows that were promoted in the exact same way as part of his current tour and we were extremely excited to be presented with this opportunity. Subsequently he didn't deliver on what was billed and expected by everyone, including us. The Cambridge strives to deliver Newcastle the highest quality live music possible and we will continue to do so. Like you, we were equally excited to present the act and its only matched by the disappointment in the performance by the act.