Marshawn Lynch's Love for Gold Results in Ejection Threats from the NFL
Earlier this week, designer Marcus Rivero took to his Instagram to give fans a sneak peek at the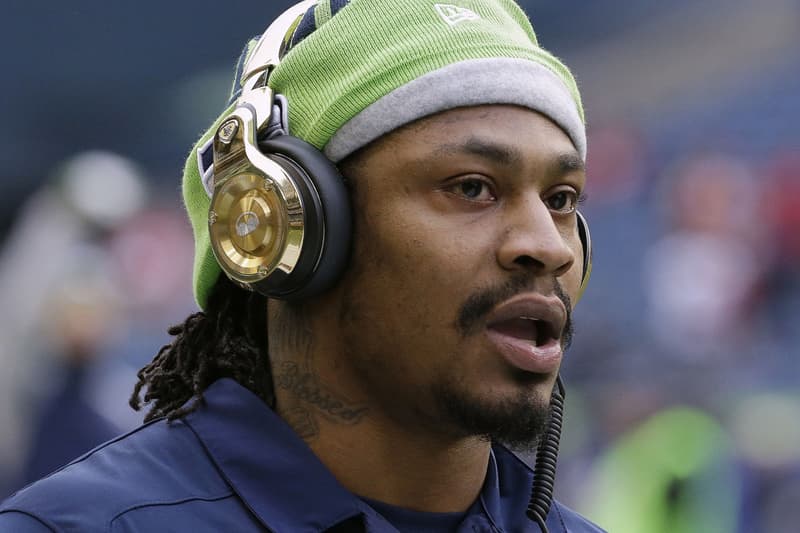 Earlier this week, designer Marcus Rivero took to his Instagram to give fans a sneak peek at the $1,000 USD metallic gold custom pair of Nike Vapor Speed cleats that he designed for Marshawn Lynch to wear during this weekend's NFC Championship game versus the Green Bay Packers. Upon being informed of the cleat switch prior to kickoff, NFL league officials warned Lynch that if he took the field in said gold cleats, he would be promptly ejected from the game and potentially face a one-game suspension that would mandate him ineligible to play in Superbowl XLIX if the Seahawks went on to beat the Packers. This would come as a result of violating the league's strictly enforced uniform policy that requires players to be outfitted in a similar uniform scheme as their teammates.
Although Marshawn was fined $5,250 USD earlier this season for breaking this exact rule by choosing to wear a flashy green pair of cleats, "Beastmode" made the decision of deferring from the custom cleats in favor of the team's regular footwear. In hindsight this was a very wise decision considering the fact that the running back scored on a 24-yard touchdown run, which led to the Seahawks taking the lead late in the game, and eventually punching their ticket to the Superbowl in overtime play.
Considering the NFL's recent initiative of actively branding each of their 32 teams, share your thoughts in the comments section below on the league's dismissal of Lynch attempting to wear his exclusive cleats, which the league views as marking himself as an individual within his team's dynamic.