Joey Bada$$ – B4.DA.$$ (Review)
At just 20 years old, Joey Bada$$ has successfully released three bodies of work — projects that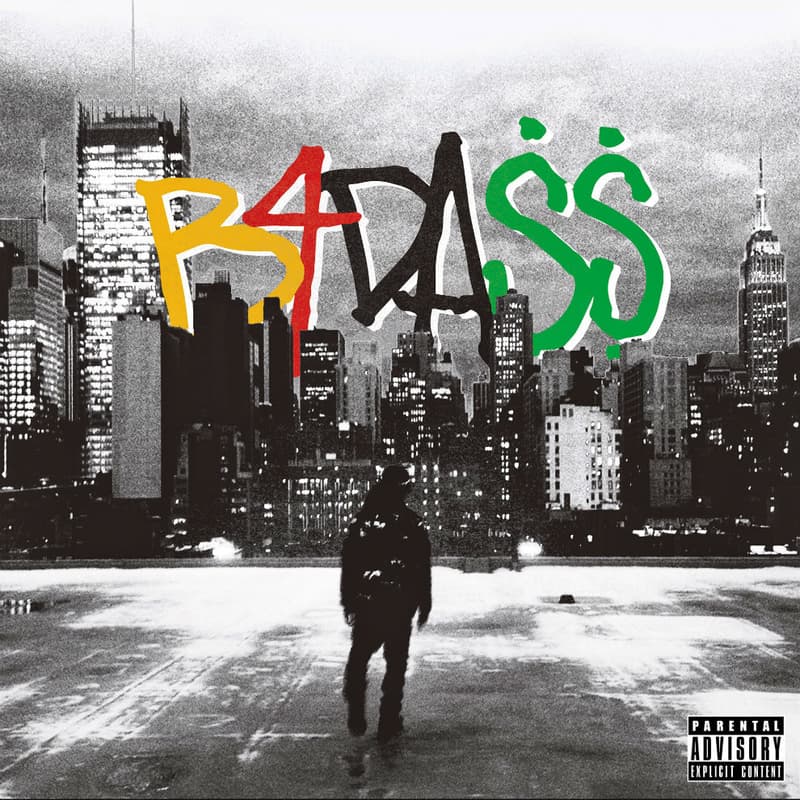 At just 20 years old, Joey Bada$$ has successfully released three bodies of work — projects that have inspired, shaped and contributed to the reincarnation of '90s New York hip-hop alongside artists such as Action Bronson, A$AP Mob, and a handful of other East Coasters. Through his music, the Brooklyn-based MC has managed to keep the narrative of hip-hop's past alive, pushing the sonic storylines forward through his instrumental selections, and the sampling they contain. "What I'm trying to do is just carry on the tradition," he told Time Magazine when questioned how hip-hop has changed since 1999, the year he specifically named his debut mixtape after. "I wasn't really there. I was only four years old, you feel me? But I refer to that era as the golden age of hip-hop. I like to call it traditional rap because I feel like that is what rap is supposed to be". And should 2015 see the dust blown off of traditional hip-hop etiquette, the emcees debut album, B4.DA.$$, will be at the front line: sample-heavy, culturally rich, and incontestably free.
True to the ethos of his album title, which stands for "Before The Money," the 17-track project portrays messages of roots, culture, family and unapologetic self-expression throughout. Defending himself and his Pro Era collectives steelo from as early as the opening track, ("They tried to tell us we too deep in the flow / The mo' the better, the mo' clever, et cetera, whatever") The presence of his creative freedom and his adolescent chip-on-the-shoulder attitude (his stage name is badass, after all) can be heavily felt. Despite this being his commercial debut, commercial success is not the main agendum of B4.DA.$$. Instead it feels more like a natural progression from mixtape Joey to mainstream-friendly Joey, packed with the consistent and measured delivery that previous listeners will expect, yet at times, instrumentally experimental, blurring the audio lines anticipated by most with the unforeseen collaborative ventures he includes on the LP, such as bonus track "Teach Me" featuring Kiesza, and the Raury assisted "Escape 120" — two tracks that pleasantly introduce us to a Joey Bada$$ beyond 94 BPM.
For those enthusiastic about the boom bap subgenre, features such as J. Dilla, Statik Selektah, Action Bronson, and Pro Era's Kirk Knight look as good on paper as they sound on the album. Renowned for his '90s-esque style, B4.DA.$$ hears nods to hip-hop greats through a variety of outlets. From Jimi Hendrix's "Little Miss Lover" sampled on "No.99" (that almost feels like an energetic pastiche of A Tribe Called Quest's "Scenario," which, as it turns out, includes the same drum sample) to the various Nas and 2Pac references hidden within the album's wordplay, to more blatant plugging on Maverick Sabre assisted song "On & On", which hears Joey profess how much he is missing his dear friend and Pro Era member Capital STEEZ, who passed away in late 2012: "I guess there really is a heaven for us hip hoppers / I really miss my partner / But I know he's with Big Poppa, 2Pacs, and the Big L rolled proper / And that's a Big Pun / Know that imma join him when my time come."
Undeniably Joey's most personal project thus far, the constant juxtaposition between the melancholy lyricism he pens down and the pulsating deliverance and flow that he emanates throughout, converge together effortlessly. Known for his music sitting on the conscious side of hip-hop's fence, Joey approaches topics of race, government and prejudice using the instrumentation and playful flows to dilute the more serious tones of the subject matter, such as the hook on "Like Me" featuring BJ The Chicago Kid: "We get high and say 'fuck the police' / That's why we get high and say 'fuck the police' / That's why we get high and say 'fuck the police'" further commenting "Cause every time I make a move they be sweatin' me / They want another black man in penitentiary / It's even hard for that man standing next to me / Cause he could catch a bullet that was really meant for me / It's like every step bring me close to destiny / And every breath I get closer to the death of me /I'm just tryna carry out my own legacy / But the place I call home ain't lettin' me". Having always been particularly vocal on his frustrations with Police in America in past press runs and releases, this album does not see him hold back his opinions, at all. Using "No.99" to further air his anger at the presence of racial profiling still being at an all time high, Joey raps, "Yo, this shit is intense, a dumb cop stoppin' me / probably cause he's still livin' in the past tense / how shit was back then / They wanna see the downfall of all black men and African / I was sent to put action in."
B4.DA.$$ is an applaudable debut. Overflowing with food-for-thought lyrics sewn into nostalgic, layered instrumentals. Imperfect, as an album that wasn't made for commercial buzz should be; absent of the "tacks and needles" placed by most major labels, and oozing independent authenticity. From beginning to end, B4.DA.$$, creates a crisp and textural warmth that can only be compared to the background noise made once the needle hits the record on a turntable. An effort that Brooklyn, Saint Lucia, and Jamaica can share with pride and excitement, as he continues to wave their flags with reciprocated delectation. Fusing what he was before, with what he will become — after the money.