Six Stories of GORE-TEX: Hiroki Nakamura of visvim
Since launching the brand back in 2000, visvim creator Hiroki Nakamura has continued to expand from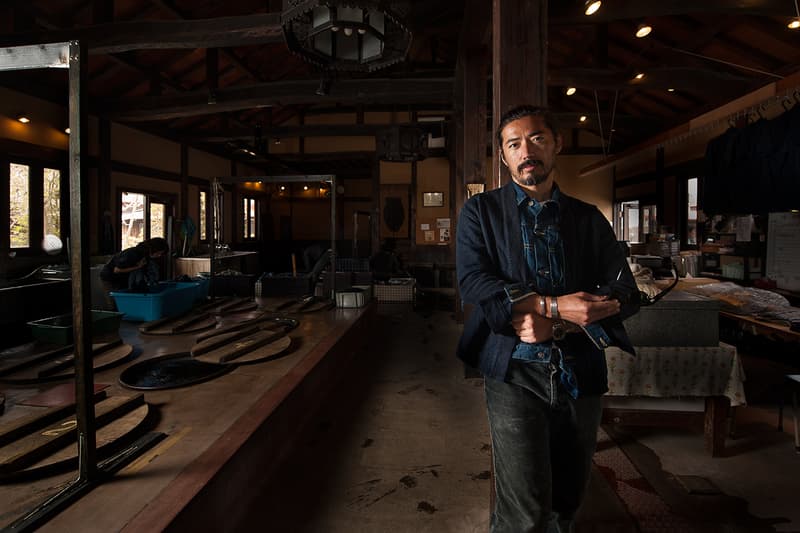 1 of 6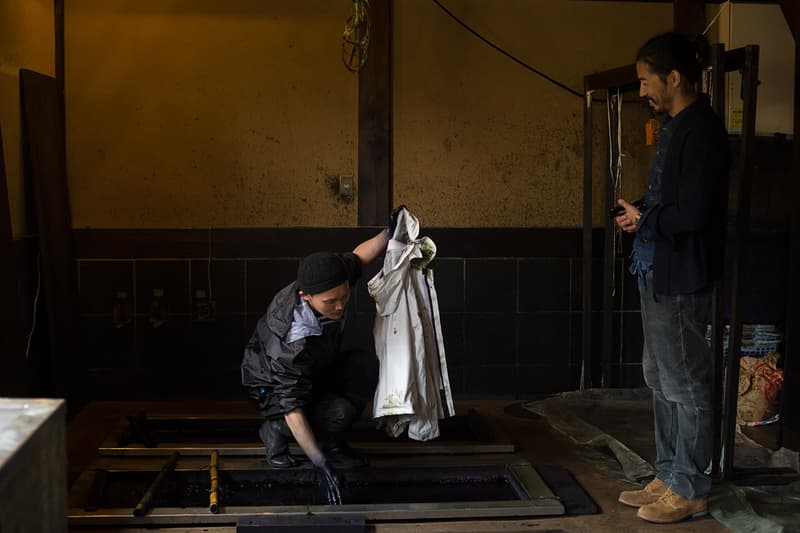 2 of 6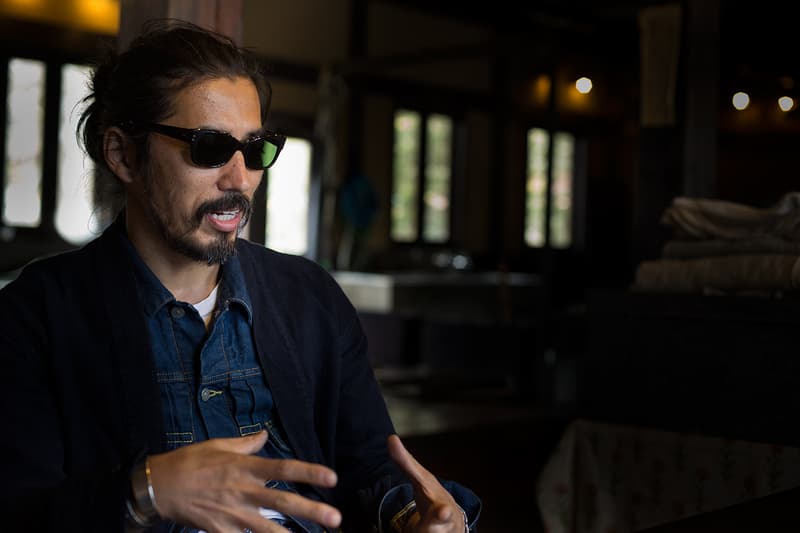 3 of 6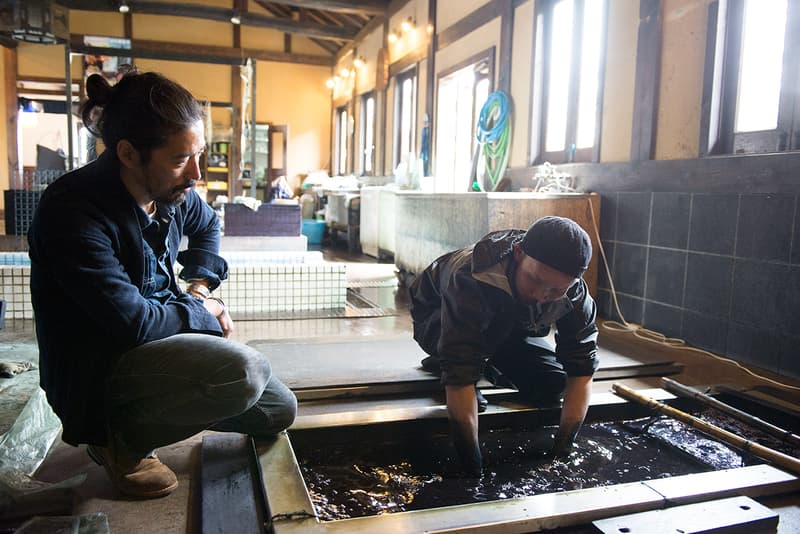 4 of 6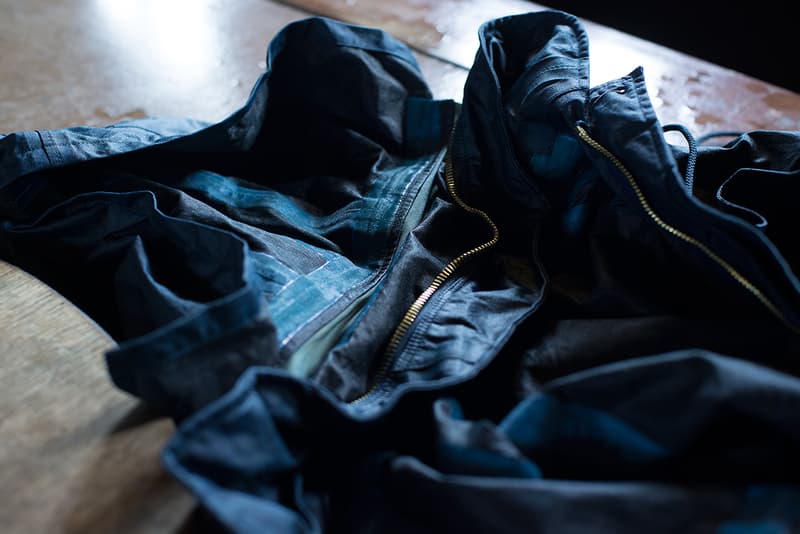 5 of 6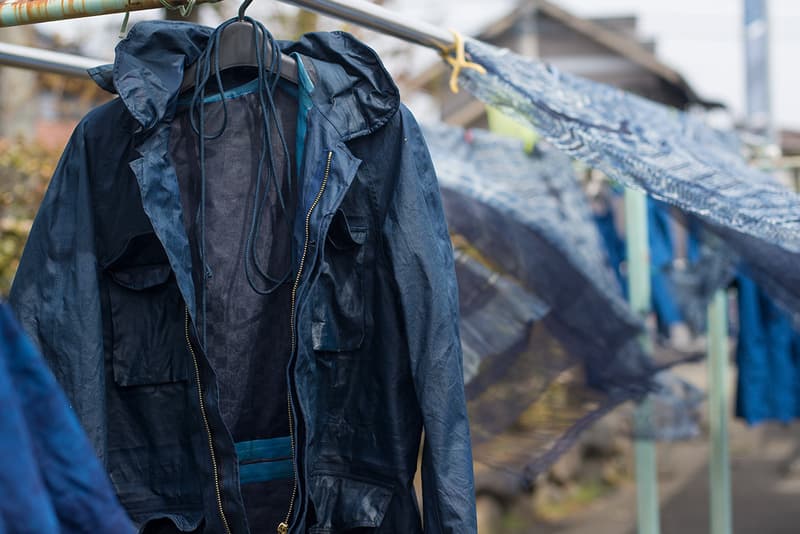 6 of 6
Since launching the brand back in 2000, visvim creator Hiroki Nakamura has continued to expand from his original footwear offerings to apparel, accessories and lifestyle items, all the while maintaining its commitment to combining sophisticated design and a high level of functionality. So it's no surprise that fabrics like GORE-TEX fit right in among the roster of fabrics in his innovative new designs that are built to last while remaining true to their roots in traditional craftsmanship. Here he explores the fabric's potential when infused with the natural indigo dyes both visvim and F.I.L. are known for. Check out the interview here and head to GORE-TEX's  page for more information.
visvim's designs are long-lasting and develop unique appearances overtime. What's your infatuation with stylish and functional apparel? 
I always liked old stuff, vintage products. I've collected all sorts of things. When I launched visvim in 2000 and started creating products myself, I became passionate about making things that would "stay with you" for a long time. Initially, I focused on footwear. I didn't want to create simply attractive designs, I wanted to create something different to existing footwear—something more substantial based on my personal perspective. I think that things that "stay with you" over the years are always meaningful, and that's especially true of footwear. You can feel comfortable the moment you put a shoe on. There's also a real pleasure in owning something with intrinsic value and in developing a fondness for something you've owned a long time. It's certainly one way to get true enjoyment from products. My role is to package these concepts into products for the consumer.
Quality a key factor to visvim's design aesthetics. How does the incorporation of GORE-TEX help the brand achieve its standards? 
One of my key design concepts is to "create products from the inside." I design not from the outside in, but from the inside out. In other words, I start with the materials and construction. Just like people, the glow they have, it comes from the inside. That kind of beauty is different from anything external, anything that's just tacked onto the outside. With the passage of time, anything made from the outside will eventually deteriorate. By contrast, something made from the inside out only gets more beautiful over time. That's the kind of beauty I want to offer people.
GORE-TEX® membrane is a timeless material I was a teenager when I first came across a GORE-TEX® product. I was interested in outdoor goods and was very drawn to things made for a specific purpose, like mountain parkas or snow wear. It wasn't just the design I liked, it was the functionality—the function of being able to stay dry even after a whole day in the mountains. And that was a GORE-TEX® product. The functionality and performance of GORE-TEX® products are in a different league to products made from other fabrics. I personally felt that after I started to create my own products using the fabric. My understanding only deepened after I started working with Gore. When I learned just how big the differences really are, I became an even bigger fan.
Why is GORE-TEX unparalleled in terms of durability and functionality? 
The GORE-TEX® membrane is a timeless material. Its performance stays the same over the long term. Unlike most other waterproof materials, it's stable and doesn't deteriorate. That's its most attractive feature. Creating something new that combines the stability of a GORE-TEX® membrane with materials that people become attached to as time passes—that's what really appeals to me right now.
One of your projects with GORE-TEX saw the cutting-edge material go through a natural indigo dye process. By fusing visvim's traditional characteristics with GORE-TEX's synthetic design, what do you look to achieve? 
I don't see my role as preserving traditional culture. What I'm about is combining cutting-edge technology with old technology to create things that will outlive us. What I wanted to do this time was to dye GORE-TEX® products with natural indigo. That was why I got in touch with an indigo dye house dating from the Edo period. Many craftspeople who've maintained their time-tested methods still survive in Germany, France and Italy, and that's certainly true of Japan too. My ideal is to fuse their craft skills with our cutting-edge manufacturing technology to create interesting and long-lasting products. I have the opportunity to work with fabric designers from all over the world. I'm convinced that natural dye will become an essential component of the textile industry in the future. To some extent, my ideas go against current thinking about manufacturing efficiency, but blending the old and new enables me to present uniquely expressive modern fabrics. Personally, I feel that too many things in the modern world have been robotized, homogenized and flattened. The same is true for services. A convenience store is very convenient and that's great—but all the store staff are trained based on a manual which makes them all sound exactly alike. Ditto in manufacturing, where the products that come off of the assembly line are all identical.
I like to believe that even modern manufacturing can create products that have human warmth and depth to them. My experience dyeing GORE-TEX® products with indigo has shown me how much more potential they have. How can I create a product that expresses itself from the inside out? That's the question I ask myself every single day because the products I make reflect who I am. The idea of getting GORE-TEX® products indigo-dyed by a traditional craftsman came to me because I'd freed my mind of all conventional thinking.
That's how new products come into being. How pure can you be? How honestly can you listen to your heart? In my opinion, that's what is essential.
Check out the rest of our features on GORE-TEX here and be sure to stay tuned for the conclusion of our six-part series with Yosuke Aizawa of White Mountaineering.