Diplo Bans Kandi at Mad Decent Block Parties, Responds to Complaints
Following the recent ban of Kandi from all of Mad Decent's Block Parties, Diplo took to his Twitter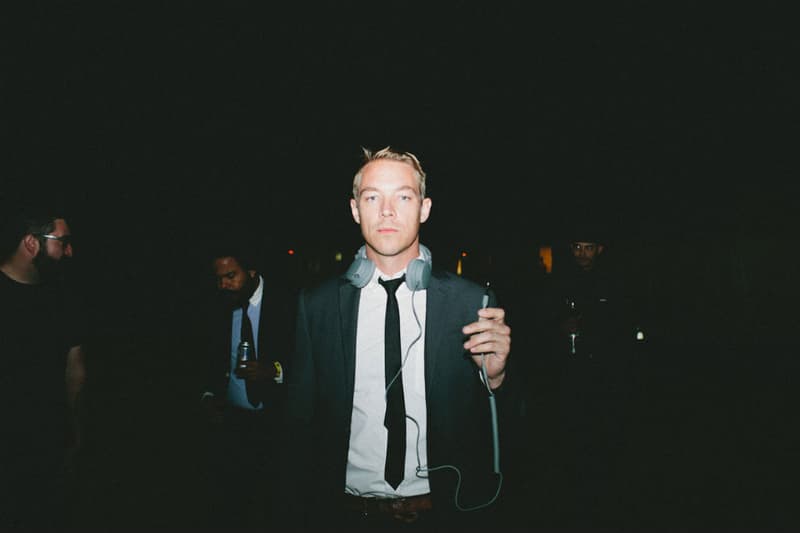 Following the recent ban of Kandi from all of Mad Decent's Block Parties, Diplo took to his Twitter account to personally address the reasoning behind this decision after receiving a plethora of complaints from angry rave attendees.
Kandi, a popular type of neon beaded bracelet often traded at raves and parties between fans with the intent of sharing a bond through music, was one of many items listed to be banned from all future parties due to people using the beads to brush past security and smuggle ecstasy pills into events. The Mad Decent Block Party was recently hit with two drug overdose deaths, as a 17 year old and a 20 year old died at their show in Washington D.C. on August 2nd.
Teaming up with DanceSafe, a harm reduction organization that promotes health and safety within the electronic music community, the DJ believes the banning of these bracelets will "make things safer" for guests at Mad Decent events. He said:
"So… I never wear Kandi and I understand it's not drug related culture inherently .. We just had serious issues with kids hiding it .. and there was a definite relationship between safety and security and made it so we had to ban certain items.

We have teamed up w dancesafe .. Cooperated w police and medics to really handle the last three parties and We have set up free water stations at all the mdbp .. All I care about is people coming to enjoy music and have a safe and good time.. Everything else is secondary .. I would trade 100 thousand angry ravers to have 100% safe and happy street parties when we started it on philly 6 years ago.

So it's all good if your into whatever your into we just implement these rules for you.. Not against you … This is just a simple set of rules we are using to make things safer… I'm sorry of they affect you or keep you from coming..All over the world kids and woman getting killed right now over beliefs, this is silly to get angry over .. If it bothers you just don't attend I'm down for anything positive but this doesn't affect our parties too much … Im not the promoter, I actually had nothing to do with the rules being implemented but i do agree with my team.. And cause of who I am.. I'm the de facto speaker.. I have thick skin so u guys that consider yourself plur can attack me all you want it doesn't bother me.. I'm just here for the music."
One person particularly unhappy with this decision is CEO and founder of Insomniac Events, Pasquale Rotella, who voiced his opinion on the matter through his Facebook account.
"One of my favorite aspects of dance music culture is the freedom of self-expression. Since the early days, dance culture has always been a non-judgmental environment where you could express your individuality through art, music and positive energy. It's been especially amazing to see how the making and trading of kandi has evolved over the years. Kandi started in Southern California, and is now a tradition embraced by ravers all over the world! I love that these beaded works of art create a special bond between the giver and recipient when traded. Although I don't wear kandi regularly, I save all of the pieces I've been gifted by Headliners and remember the stories behind each one. Whether you're from SoCal or Singapore, wear your kandi proudly and continue to spread the good vibes!"