LRG x JSP Performance-Based Skate Fleece
For its new set of performance-based skate fleece items, LRG sought to better outfit skaters for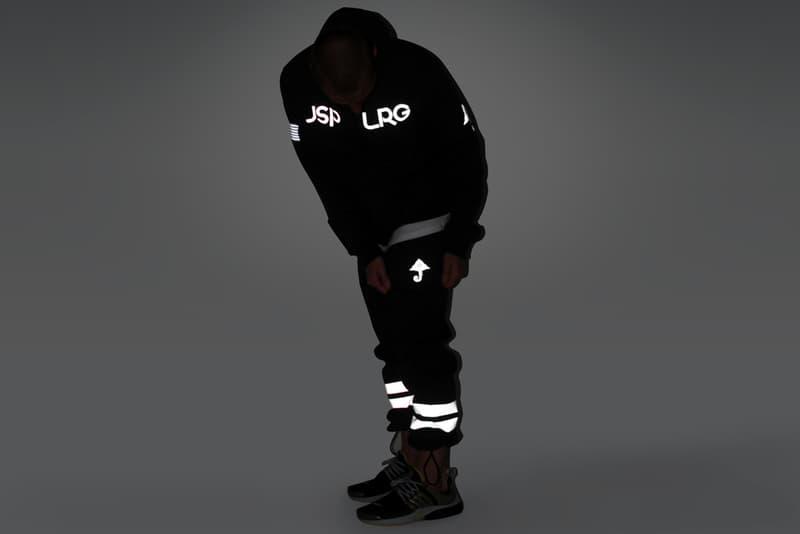 For its new set of performance-based skate fleece items, LRG sought to better outfit skaters for the concrete jungle and decidedly made the right choice to call in Jimmy "Sweatpants" Gorecki, known in some circles as JSP.
Consisting of both a top and pair of pants, the set appears in a simple unassuming black for the daytime while generously sized reflective panels on the legs, chest and back lets skaters stand out at night. Designed for comfort over prolonged periods of wear, both the top and pants feature adjustable straps for a customizable fit.
Look for the entire set when it drops at select dealers and LRG's online store.