Lance Mountain on the Nike SB x Air Jordan 1
With the launch of the next two Nike SB x Air Jordan 1s right around the corner, we got a chance to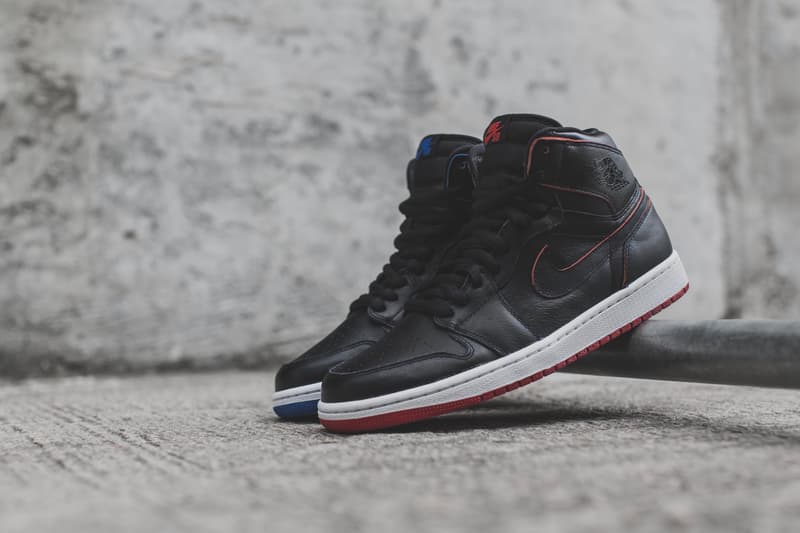 1 of 6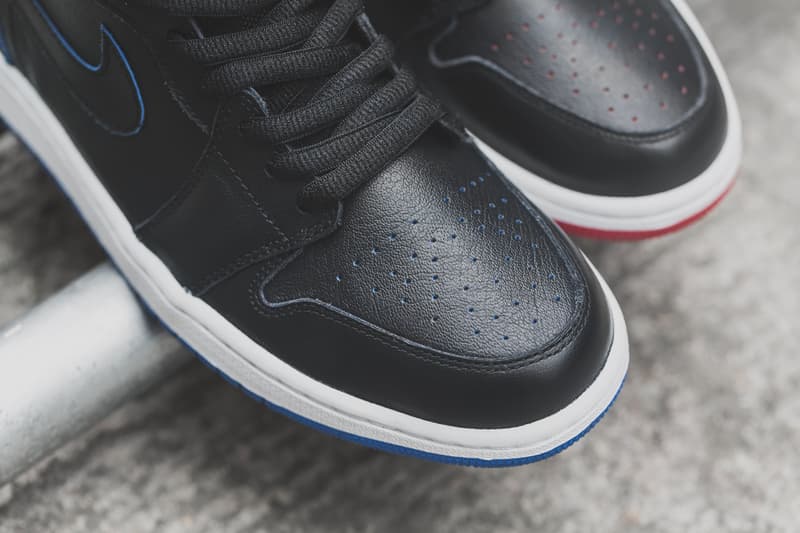 2 of 6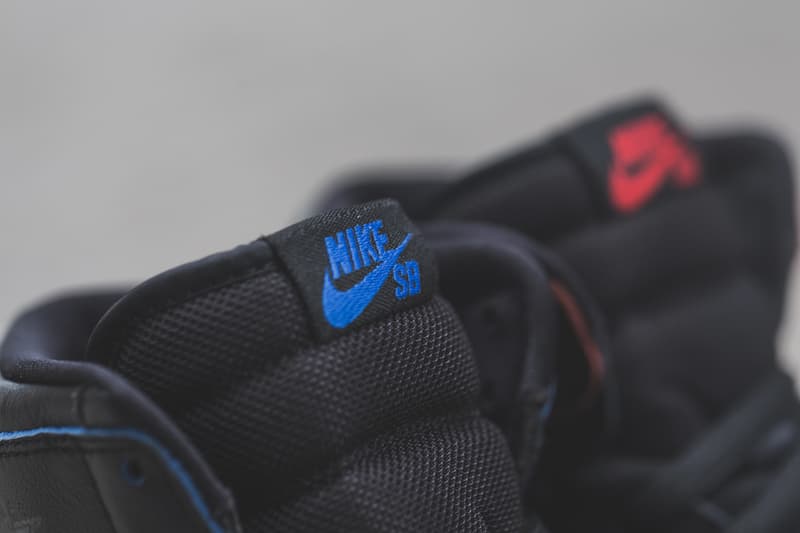 3 of 6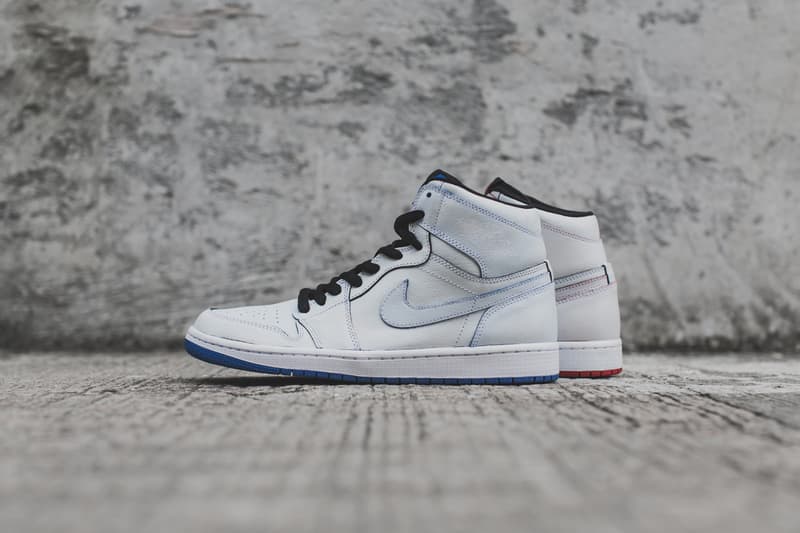 4 of 6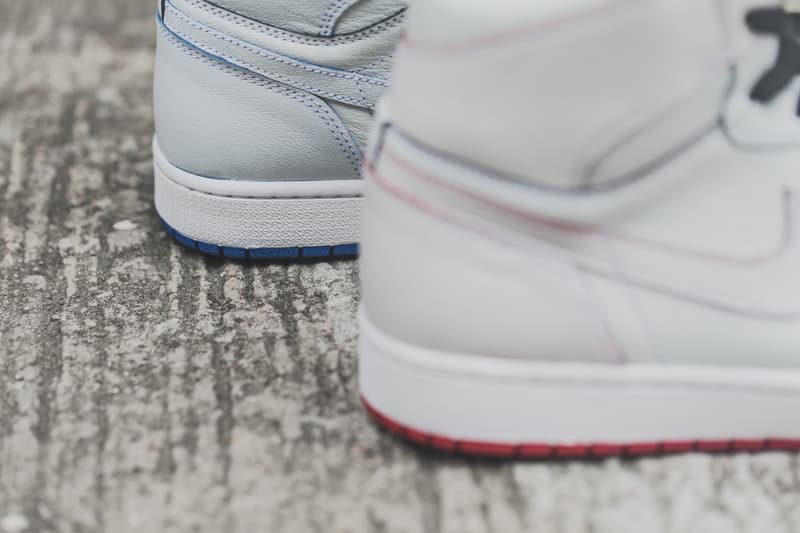 5 of 6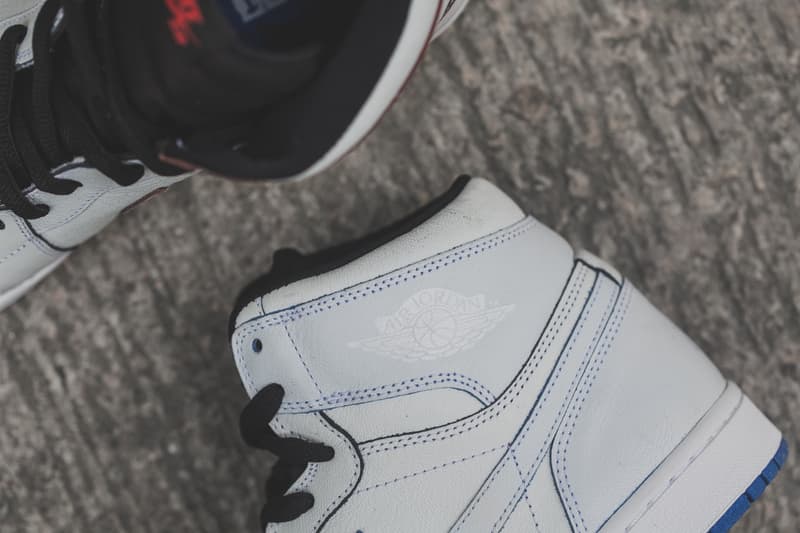 6 of 6
With the launch of the next two Nike SB x Air Jordan 1s right around the corner, we got a chance to catch up with Lance Mountain to get some background on these skate-ready Jordans. For those of you who don't know, Mountain has been skating professionally since the early '80s and was part of the Bones Brigade crew. In addition to being a celebrated skater, Mountain is also a prolific artist and has produced several art shows and exhibitions. He shared with us the origins of people skating in AJ1s, how the shoes skate now, and his approach to these two upcoming designs.
Do you remember the early days of people skating in Air Jordans? What made the shoe an option to even skate in?
For myself it started with street skating at that time jump ramps were the fad for the sport. The AJ1's offered more protection for you feet and heels as you were landing hard straight to the flat ground.
What other unconventional non-skate shoes were people skating?
I think people were trying all sorts of shoes with more protection in the soles.
How does the Air Jordan I skate now compared to the '80s?
I was surprised how skateable out of the box they are now.
How do you feel about the progression of footwear design and tech in skate footwear now?
I think that the progression and technology put into the shoes can be taken for granted sometimes because we slowly get used to the quality, but if you put us back in the shoes of the day we would notice clearly.
What sort of mark did you want to make within this project? Can you tell us more about the inspirations or stories behind the colorways?
We got Jordans from a Nike hookup in the mid '80s and I'm stoked on that because it opened the door for me to be involved with this project now. Back then, skateboarders were incorporating something from basketball because of the protection and support for their feet, but making them our own through personalization. I loved mismatching the shoe colors, painting them, or drawing on them with paint pens.
The idea behind the colorways is to show or express the DIY approach that skateboarders have always had. From hand-making the skateboards themselves, to the terrain we find and skate, none of it was thought useable until kids looked at it from a different view and decided I want this so bad I'm going to do what it takes to make this dream a reality. Sometimes that looks strange or ugly at first, but we (skaters) like that separation from the norm. My collaboration comes painted white or black to express the idea of how we dressed and made things our own. As they are skated, they start to expose that they are mismatched, as I love to wear them.